How many emails do you receive each week? What's your average response time? Which customers email you most often?
There's a good chance you have no clue. That's because traditional email clients like Gmail and Microsoft Outlook don't offer much when it comes to inbox analytics.
We spend a ton of time tracking other tools we use at work, but somehow, email flies under the radar. Email takes up nearly half our day at work, but we don't put much thought into what we're actually doing when we open up our inboxes each day.
That means there's a big opportunity for improvement. For individual teammates, a few simple tweaks to your emailing habits could make a significant impact on day-to-day productivity. For teams as a whole, you can make more educated business decisions and be more proactive.
Basic email insights you can gather for your team in Front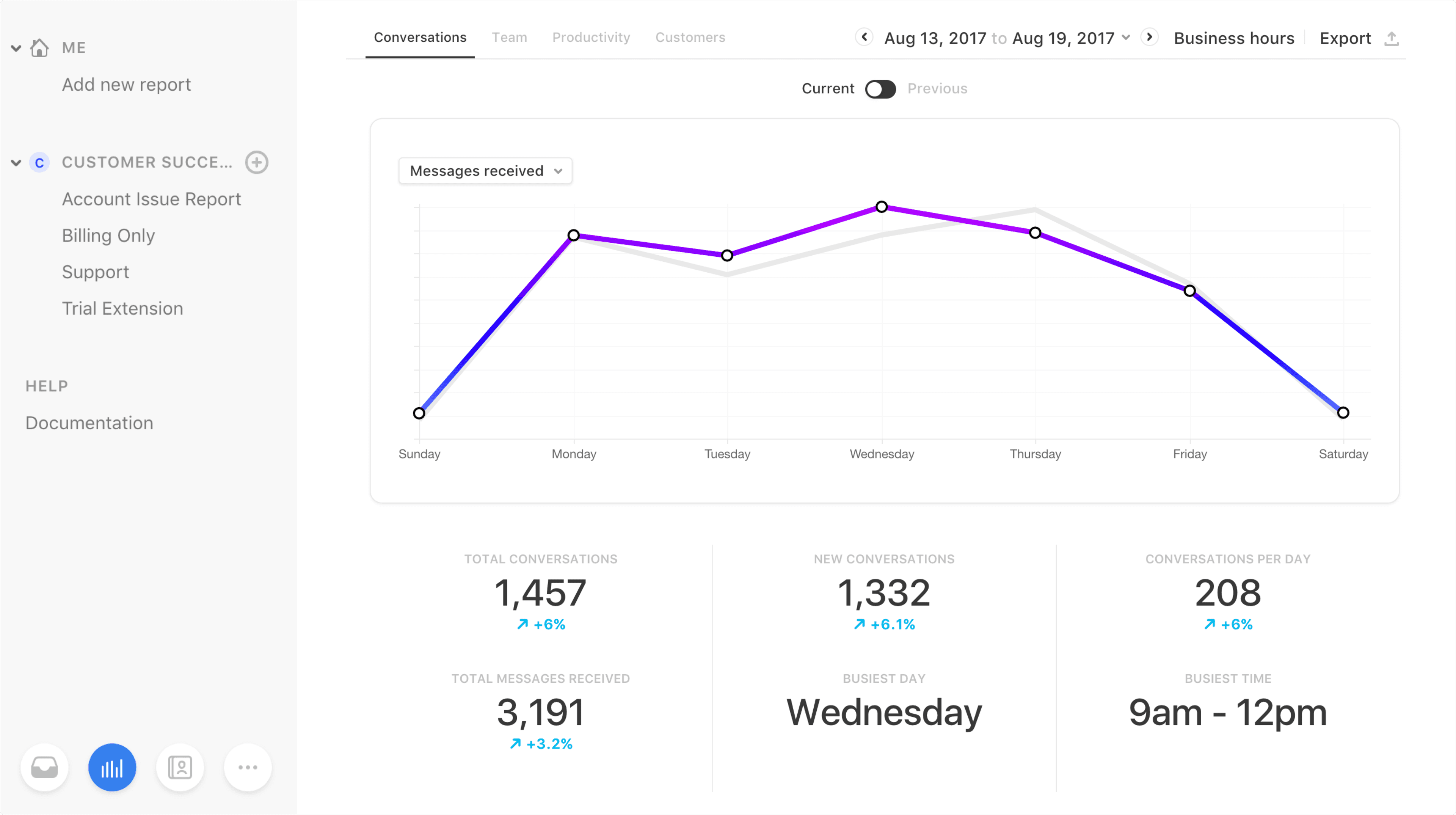 Access email insights like your busiest time of day, how much time you spend on a project, topic, or customer, or how many emails you receive each day with Front's analytics dashboard.
Front lets you access email insights directly in your inbox. Here are a few of the questions Front's Analytics can help you answer:
Email analytics for time management
Email analytics for team dynamics
Email insights about customer experience
Email analytics on features and projects
Email analytics lead to increased productivity
We track everything we do at work. When you're spending a hefty portion of your day on email, making every second of that time more efficient can go a long way in boosting your overall productivity. Want a deeper look into your email habits? Plug your Gmail address into our Inbox Checkup Tool to see if you're mastering your inbox, or if it's mastering you.
Not using Front to manage your email yet? Try Front free.
Access analytics with Front's Pro or Enterprise plans. You can upgrade directly from your Settings in Front! Just have an Admin on your account go to Settings > Billing, and click Change Plan.
Written by Emily Hackeling
Originally Published: 17 April 2020