The less time you have to spend managing your inbox, the better! That's why we're always working on new ways to help you work faster in Front. From custom snooze times to easy shift management, these 5 new features will keep you moving through Front in a flash.
Have an idea for a feature you'd like to see in Front? Let us know on our roadmap!
---
⏰ Customize snooze times to suit your schedule
Snoozing allows your inbox to keep track of tasks for you, so you don't have to. Just dismiss a message until a specific time, and it'll pop up in your inbox later for you to handle.
Now, you can set custom snooze presets to triage messages even faster. In Settings > My preferences, pick the times that work best for your schedule for effortless snoozing. Click the gear icon in the menu to make changes anytime!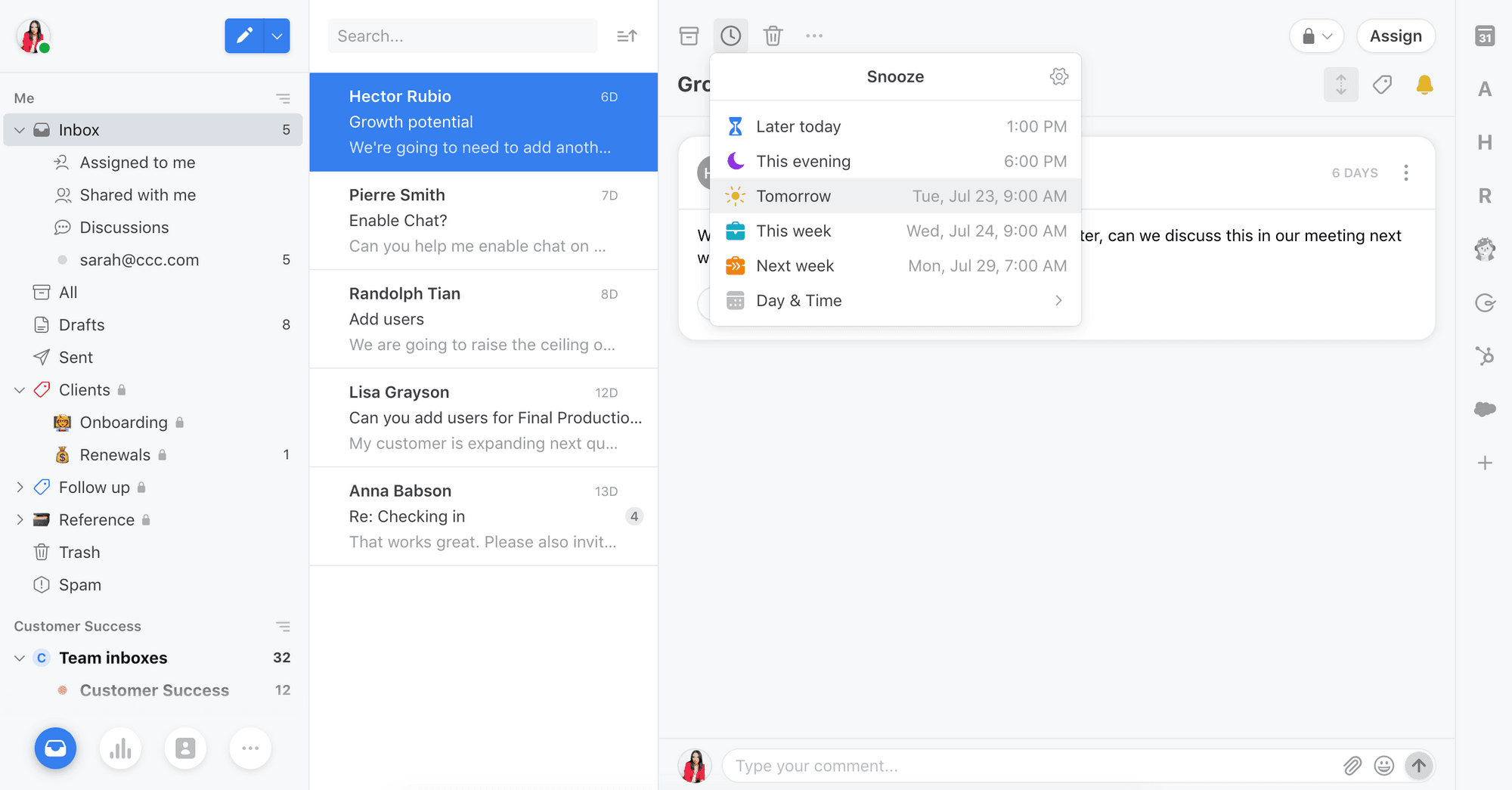 ↕️ Expand all messages in one click for easy reading
Catching up on a long conversation thread? Just click the ↕️ icon in the upper right to expand all messagesand skim them quickly. Click it again to collapse them when you're all caught up, or use the ";" shortcut if you're moving at the speed of light!
⚖️ Load balance assignments to respond faster as a team
Automatic workflow rules help you get conversations into the right hands, so your team consistently conquer the queue — even on your busiest days.
New load balancing rules make it easier than ever to manage high volume. With load balancing, conversations are assigned to the teammate with the most bandwidth to handle them (and are held in a queue if no one is ready). You can customize conversation limits for each teammate, so every message gets to the person who can respond fastest, even if some agents are still in training.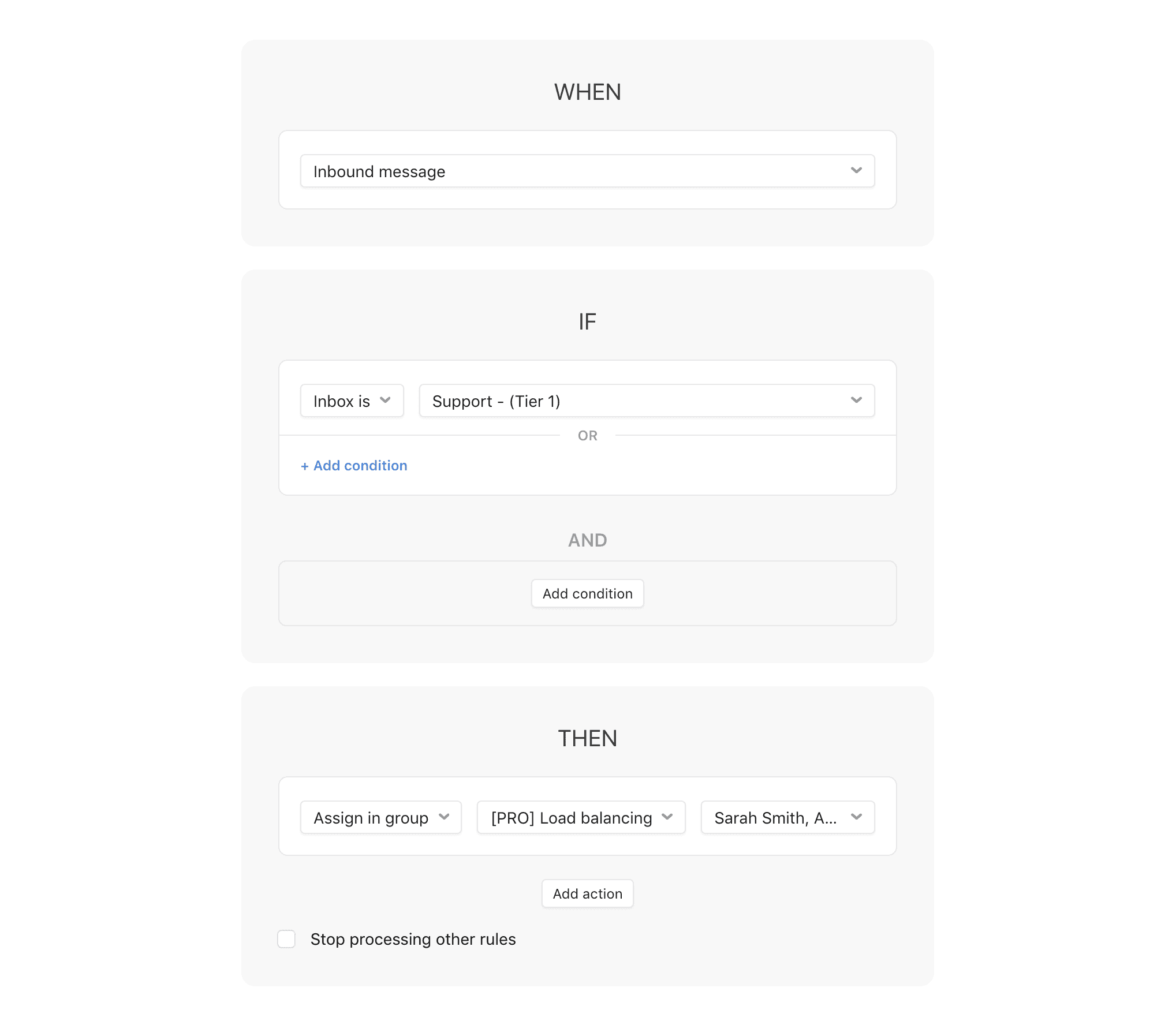 🗓 Manage work schedules across timezones with Shifts
Shiftsare a quick and easy way to set your team's schedule in Front and minimize wait times for your customers. With Shifts, your assignment rules skip off-duty teammates automatically, so conversations won't sit in their queues and put your response times at risk.
Setting specific shift hours for each teammate also makes Front analytics more accurate, so you can reliably spot opportunities for improvement. Each teammate is measured against the specific hours they work in their local timezone for more precise metrics.
📌 Pin your favorite integrations for quick access
Getting back to customers often means digging through multiple tools to gather the context you need. Front's changing that — and making it even easier to access the apps you use most.
Just pin your favorite integrations like Salesforce or Pipedrive for one-click access to your customer data. Toggle between your CRM, calendar, and other tools to get the information you need without leaving your inbox.
🍎 Helpful resources
Be sure to bookmark the Front Changelog to get our latest app updates and our roadmap to see what's coming next!
Written by Sarah Spangenberg
Originally Published: 17 April 2020