"I'm pretty convinced that drops of water make up the oceans," said Tara Heuzé-Sarmini, founder of Règles Élémentaires.
In the last 5 years, Tara and her team have proven this notion to be true: that a larger-than-life impact can come through an incremental change—even something as small as a tampon.
Règles Élémentaires is a nonprofit organization solving period poverty through collection and distribution of menstrual products. To date, they've collected 4 million products for women in need with the goal of working towards gender equality.
Since the team at Règles Élémentaires runs on Front, I had the pleasure of chatting with Tara to get a peek into the tremendous impact her team is making for women across Europe and beyond.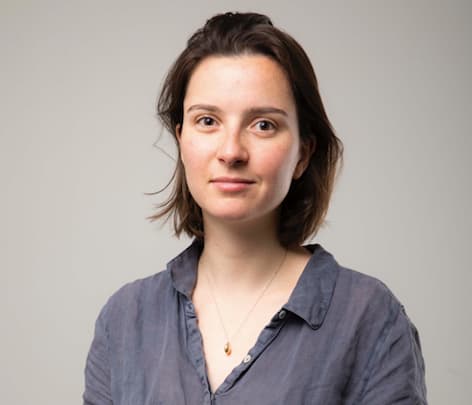 Tara Heuzé-Sarmini, Founder of Règles Élémentaires
Pinpointing a solvable problem
The estimated number of women who are victims of period poverty and lack intimate hygiene products in France is nearly 2 million, according to a 2019 IFOP study. Tara and her team saw this as a great place to start working towards equality for women. "Period poverty is a solvable issue," Tara asserted. "Our job is to ensure everyone on the planet realizes that it's a hurdle keeping girls and women out of school and work. It's easy to help this issue as one piece of a larger step towards gender equality."
Règles Élémentaires works to make access to menstrual products widespread, so that women can live, study, and work through their period uninhibited and with dignity. They make an impact by allowing individuals to organize collection campaigns with donation boxes in public places, like parking lots or office lobbies. "Anyone can organize a campaign, even if we're not there on the ground," Tara said. Then, they facilitate the distribution of products to women in need in homeless shelters, prisons, schools, and low-income areas. The team also works to remove the taboo around periods, educate on all the options available, and get the government involved in the free distribution of products.
Keeping core values from the start
When Tara began Règles Élémentaires, period poverty didn't receive much attention, especially in Europe. They began tackling the issue by knocking on the doors of large manufacturers—but never received a reply, so they took a different path. "We slowly organized thousands of collection campaigns across the country and abroad. We raised the debate with politicians and congress. We preached about it for many years," Tara explained.
Five years later, the team is seen as a pioneer in their space. They're partnered with companies like Procter & Gamble, and they've gotten solving period poverty on the French political agenda. "Being true to your values, yourself, and your organization's DNA is key to growing quickly and ethically," she noted.
Scaling communications together with Front
The Règles Élémentaires team consists of 20 people who are largely volunteer-based, many giving time outside their full-time jobs. The team works collaboratively to manage all the logistics around collections, partnerships, donations, workshops, and distribution. To do this, they use shared inboxes for aliases like partnerships@, contact@, and press@ in Front. According to Tara, "Front has been one of the best investments so far. It's been the best way to optimize the time people are graciously giving us."
Front also helps Tara manage her individual work email as a founder. "I receive at least 50 emails a day and another 50 in shared inboxes. With Front it's easy to delegate." She uses the Front and Zoom integration and said that Front's message templates are an incredible tool for the team, especially when they're getting similar questions often, like, "Where's the closest donation box?"
Règles Élémentaires works with more than 300 partners, like the Red Cross, and has organized over 1,000 collection campaigns in France and Belgium. They have auto responses in Front set up to make it simple for people to organize a collection campaign—when they write in, an auto response instantly sends them the basic information they need to get started.
Harnessing opportunities to make an impact
As Règles Élémentaires celebrates their 5th birthday, they've got a lot in store. The French government recently pledged a 1 million Euro budget to test and provide sanitary products free in shelters and schools, thanks to the efforts of the Règles Élémentaires team. "It's far from enough but a great first step," Tara said.
They have plans to grow to other countries such as Canada, where they can easily roll out similar initiatives. From the end of 2020 and beyond, they're focused on building training programs and workshops in schools for pupils aged 11-18. They're also raising awareness about sustainable menstrual hygiene options. "Most women only know about pads and tampons and don't know about all the reusable options. Our goal is to make women autonomous in the management of their menstrual cycle, free of worry of finding disposable sanitary products."
Fun fact: on December 4th, in the middle of Règles Élémentaires' 100%-digital and lock-down-compatible birthday celebration week, Emmanuel Macron, the President of France, openly talked about period poverty in a 2-hour-long interview live-streamed on social media—for the first time ever, and in front of over 7 million young people watching.
In Tara's own words, this once again shows that each and every one of us can make a change. Period.
Written by Emily Hackeling
Originally Published: 9 December 2020