We're on a mission to make your Front inbox your home for teamwork: from email, to customer messaging, to all the apps and tools you rely on. With everything in one place, Front makes it easy for your team to stay on the same page.
That's why we're introducing even more ways to centralize your team's work in Front. Manage Drift and WhatsApp messages right from Front (score!), and move teams over with a few clicks to import critical data — it's simpler than ever.
Read on to learn how to take advantage of all the latest Front features 🎉 Have an idea for a feature you'd like to see in Front? Let us know on our roadmap!
---
💬 Respond faster to customers on WhatsApp and Drift
Front already brings together email, SMS, Twitter, and more — and we're excited to bring two more channels into the mix. Meet Front's newest integrations: WhatsApp and Drift 🎉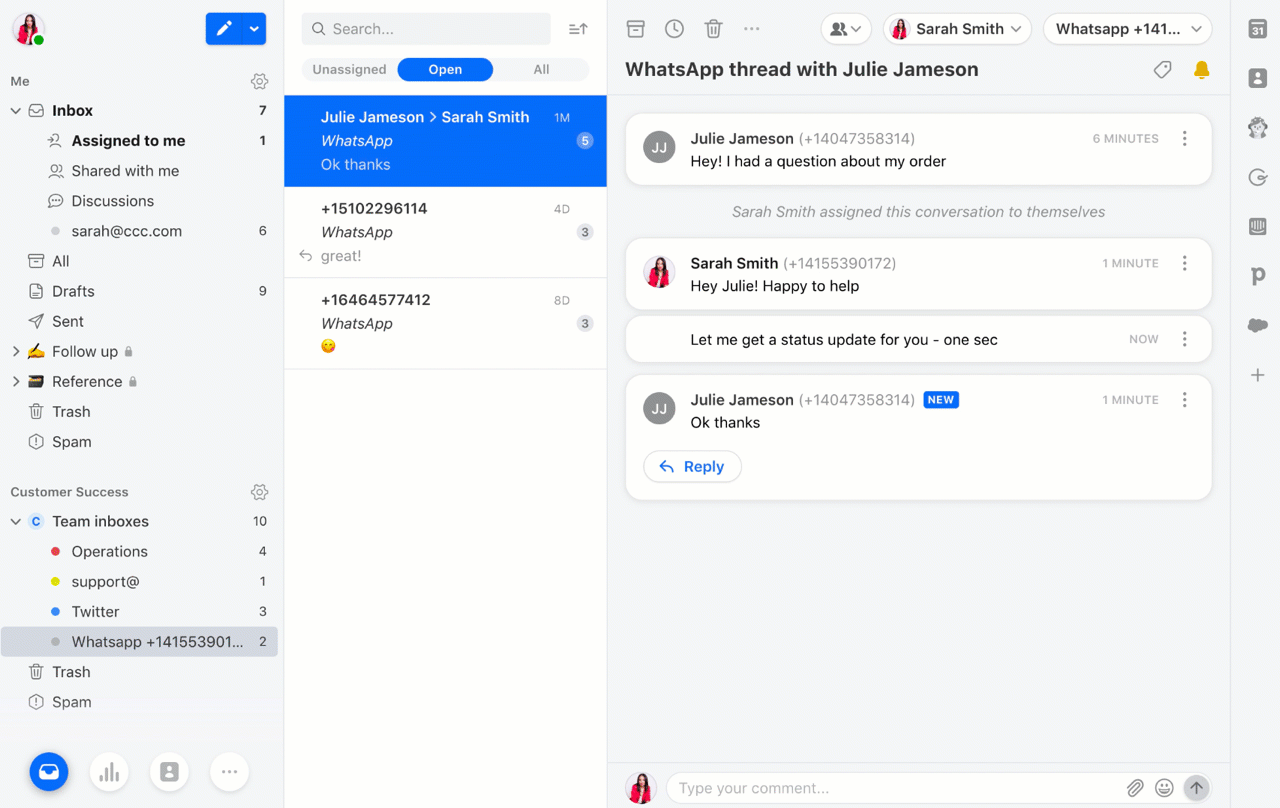 Connect with customers in real time without sharing devices, switching between tools, or letting a single conversation slip through the cracks. Just add your company WhatsApp number or connect your Drift account to start handling these messages as a team in Front.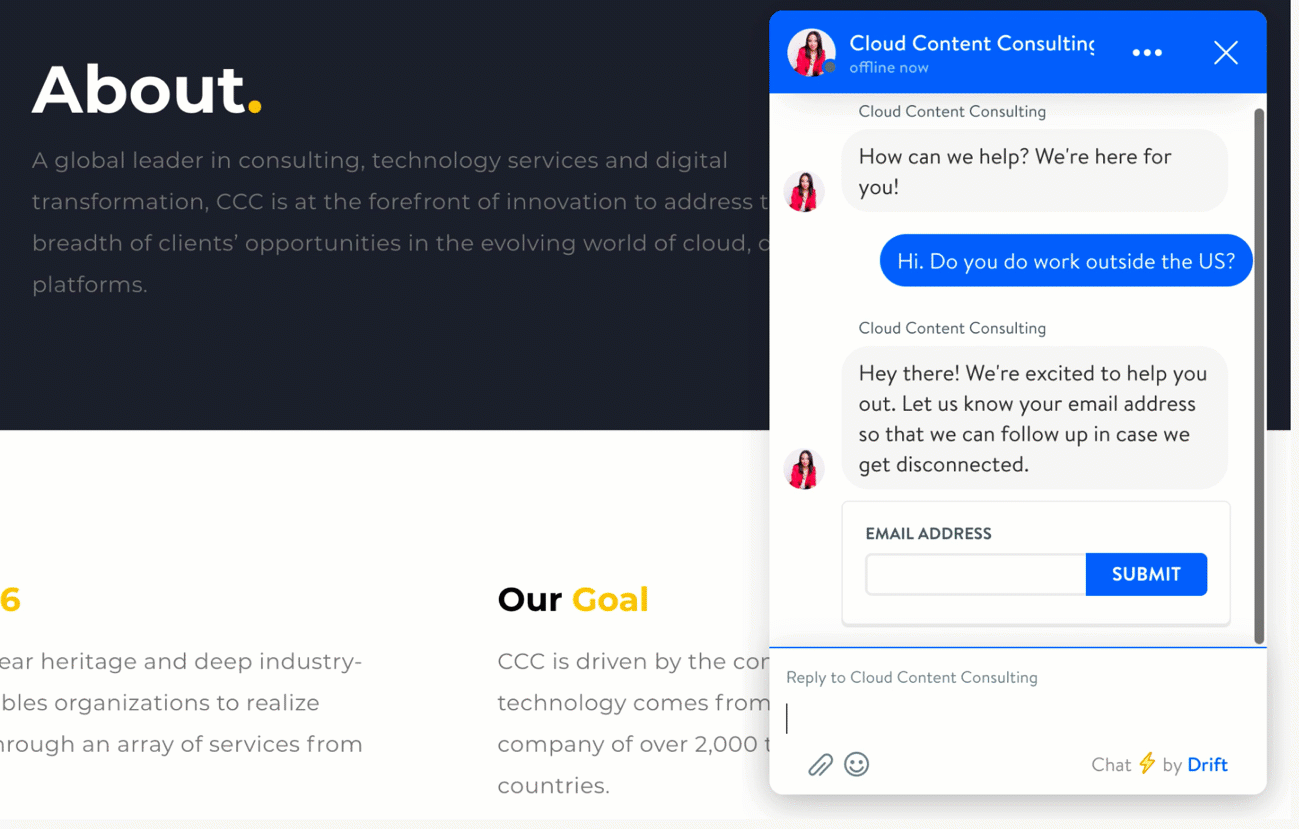 With all your customer messages in one platform, handing off conversations between teammates (or even between teams) is seamless. You can work together faster and get back to customers faster, too.
🔌 Start using Front in minutes with easy Zendesk imports
Moving your Customer Support or Client Services team from Zendesk to Front?
Take the fear out of switching with the new Zendesk import wizard. You'll get instant access to all your customer conversation history. From there, it's smooth sailing with your new Front inbox!
📈 Understand individual performance with 4 new metrics
​​Wondering how you can help individual teammates improve? We've introduced 4 new metrics in the Team tabof Front analytics to give you those answers.
Track response time, resolution time, and more for specific teammates to understand their performance and ensure your whole team meets your customer experience goals. ​​Your customers will be happier than ever!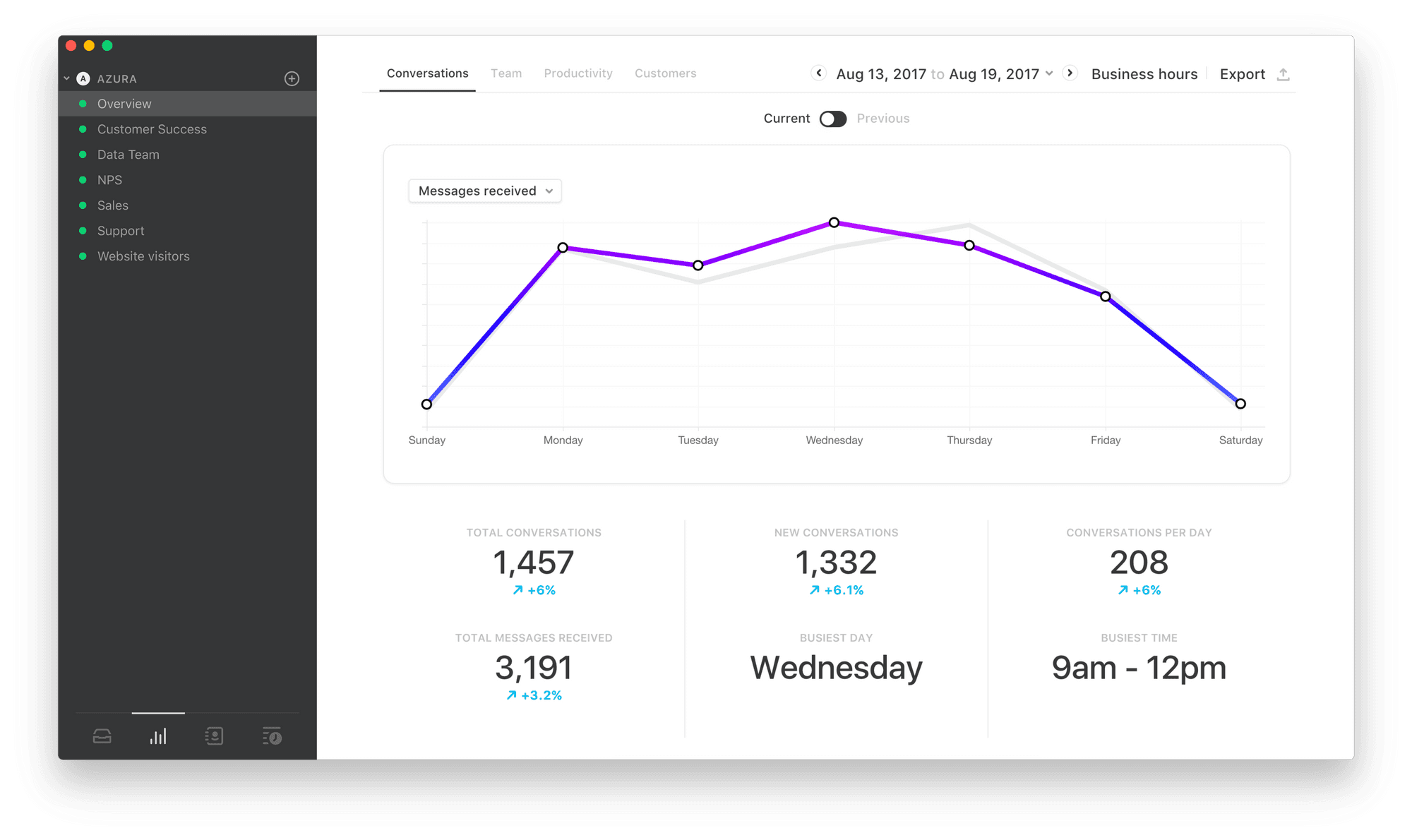 ⚡️ Assign messages automatically based on custom fields
Stuck manually updating team rules when account books are shuffled, or when a new teammate joins? No more! Now, you can supercharge assignment rules to keep them in sync with with other tools like Salesforce.
Use the Front API to update a custom contact field with a specific email address, like the Account Owner in Salesforce. The new rule action to assign by custom fieldwill assign conversations to the Front teammate who matches that email address, so your routing rules are always current.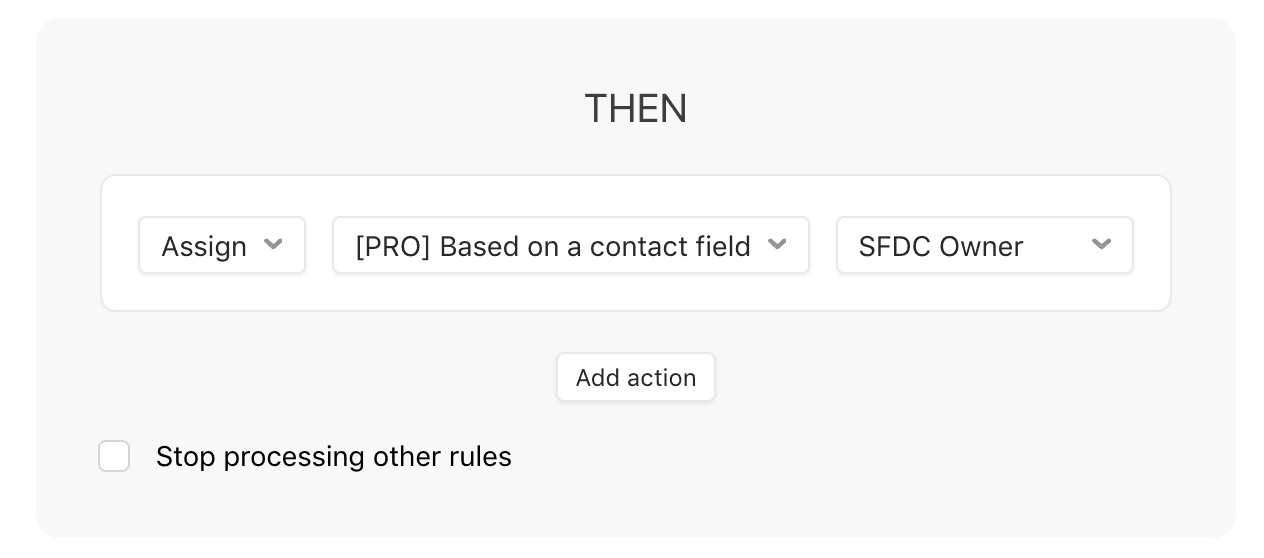 🗃 Find conversations faster with new inbox tabs
Sometimes, it's the little things that count — so we've made a few updates to your inbox navigation to make it easy to find the conversations you're looking for.
Instead of using the "All" folder, use new inbox tabs to filter conversations by status (like Open, Snoozed, or Archived), so you always know where to go. Choose your team inbox tabs in Settings > My preferences to get the view you need.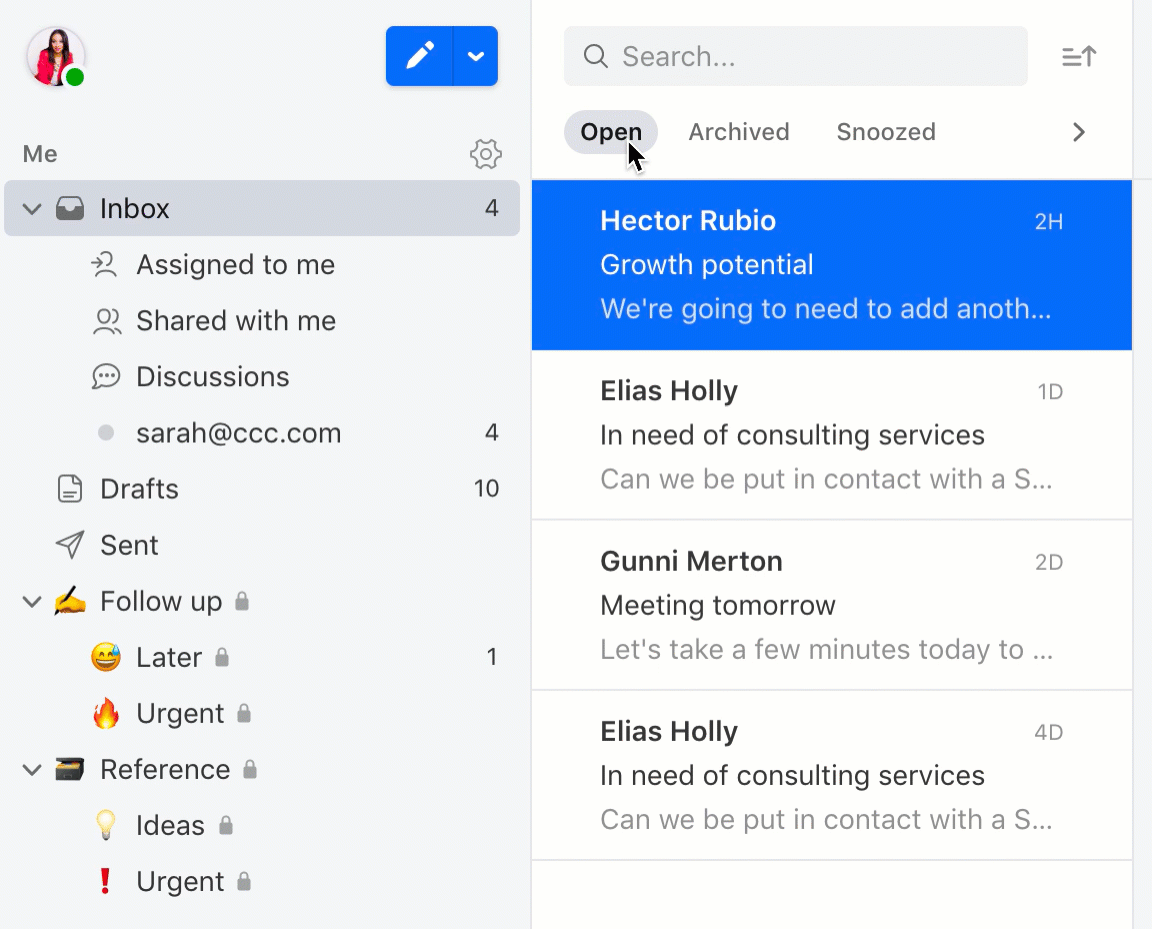 🍎 Helpful resources
Be sure to bookmark the Front Changelog to get our latest app updates and our roadmap to see what's coming next!
Written by Sarah Spangenberg
Originally Published: 17 April 2020