Guide - 7 min read
Create a successful Operations team with Front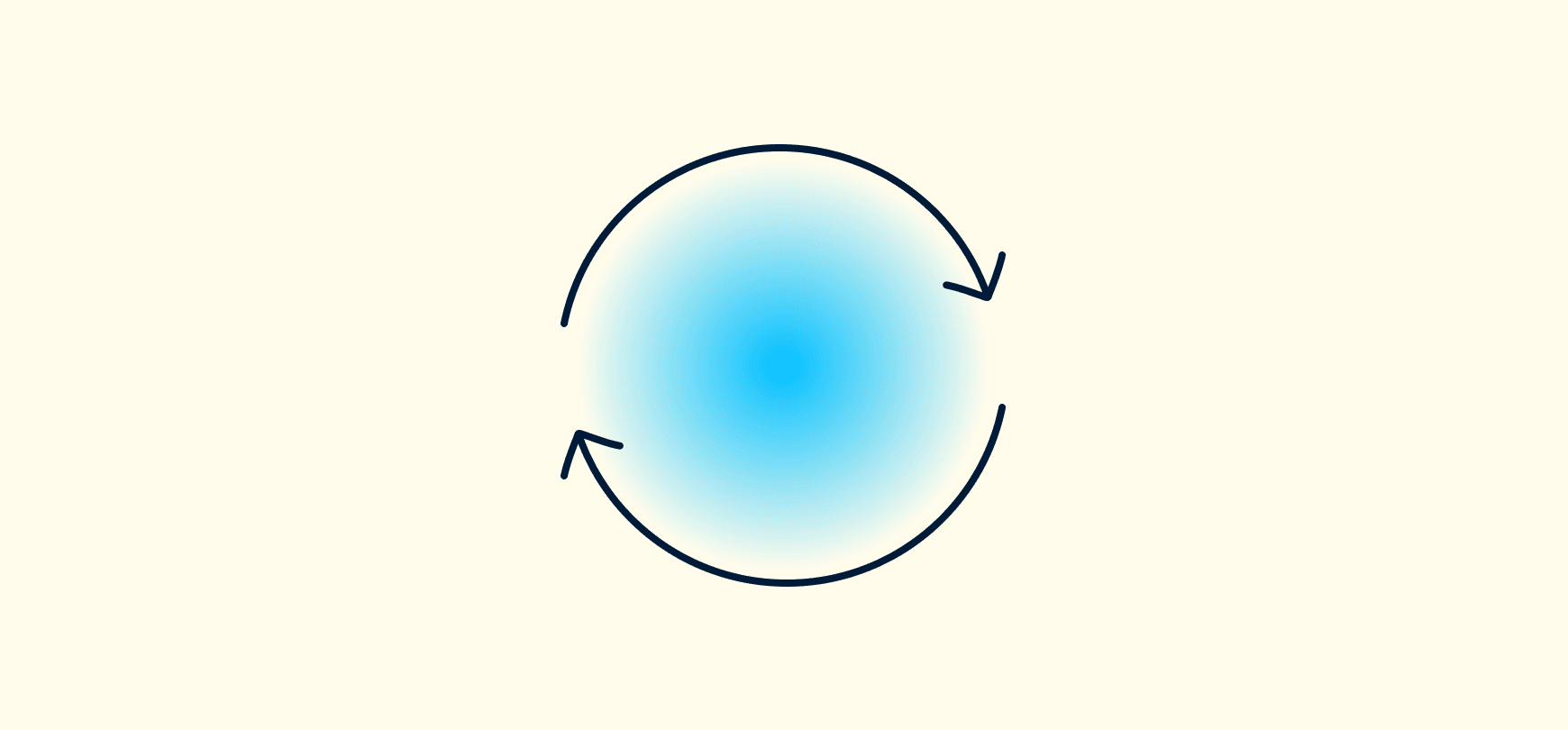 Front helps Operations teams handle the overload of complex requests with accuracy and ease. With Front, Ops teams can easily collaborate on requests, set rules to efficiently route every message, and have peace of mind with reminders to follow-up when needed.
Once you've set your Ops team up using our getting started guide, it's time to think about a strategy for helping your team thrive. Front is built to be customized to your team's needs, meaning that you can design the workflow that helps tackle messages faster, work together on difficult requests without leaving your inbox, and get visibility into what you care about most. This is a guide about how to use Front to support and improve your Ops team.
#Automate workflow
Improve team efficiency by automating your workflow
Setting your team up for success means establishing a natural workflow that eliminates busywork and clears the way for quick responses and resolutions across internal teams. Here are 4 actions to take that help streamline your workday.
Assign owners to requests
As you get questions from different stakeholders, start assigning them owners. Once someone is assigned a message, it shows up in their personal inbox so they can get right to it. And, you'll be able to see that the message is assigned and feel confident moving onto the next one. If you want to stay in the loop on a conversation not assigned to you, simply subscribe to it.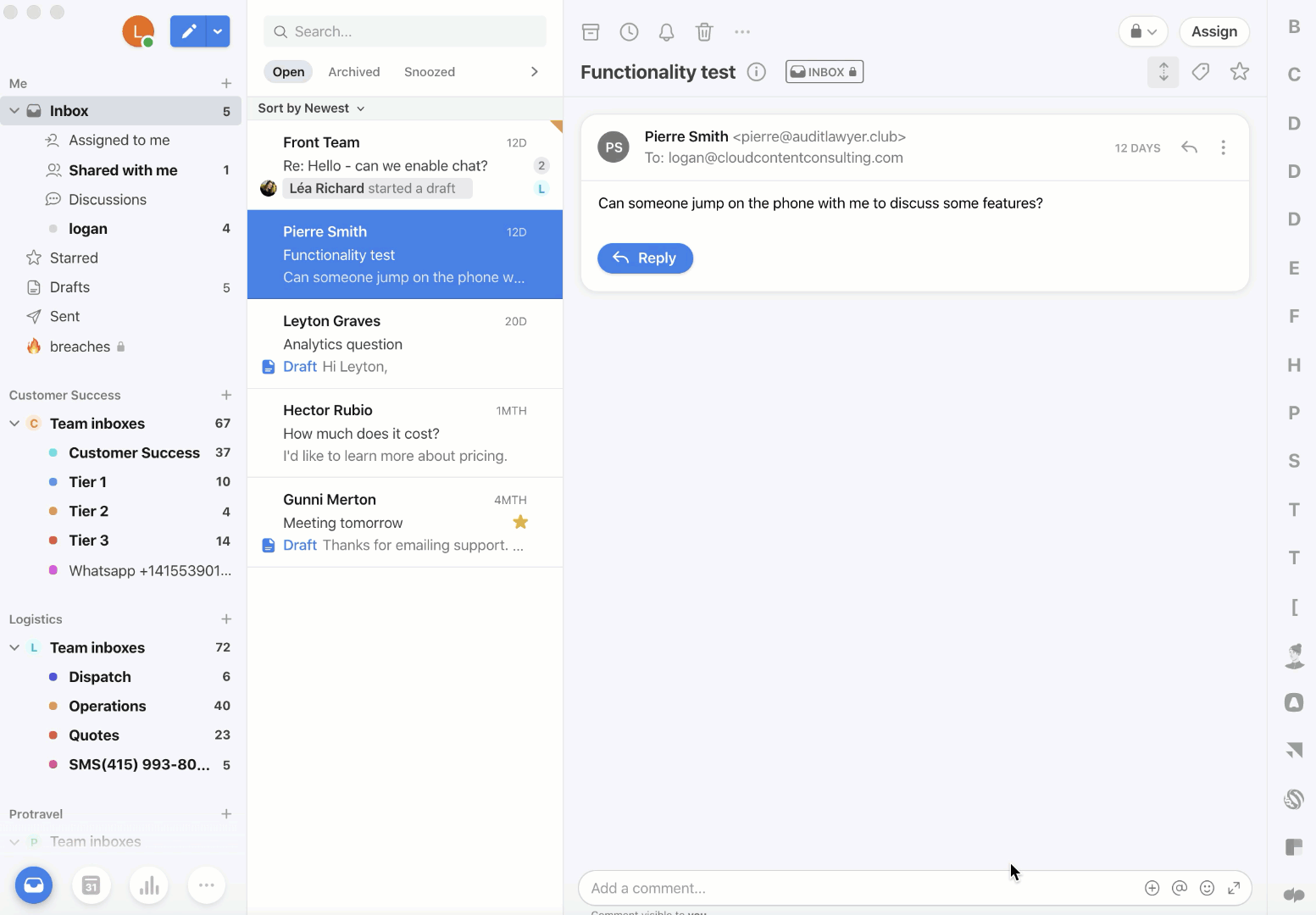 Let rules do the sorting for you
Triaging requests can feel like a tedious task – set up a rule and have it done for you. With rules, you can automatically route, tag, and assign messages by sender or content. Want all requests from the sales team tagged as "Sales Ops" and assigned to Kate? Or all questions about a new product or release assigned to Ren? There's a rule for that. Want to make sure all inbound messages from VPs and above are responded to within 1 hour? Set up an SLA.
'Snooze' a request so it never falls through the cracks
It's end of quarter and you're busy. You get a less urgent request, or you're asked to confirm final numbers once the quarter is officially closed. By hitting "snooze" on an email, or "send and snooze," you can set up an automatic reminder to check in on a message. Once things calm down or numbers are finalized, the message will pop back up in your inbox so there's no chance of you dropping the ball.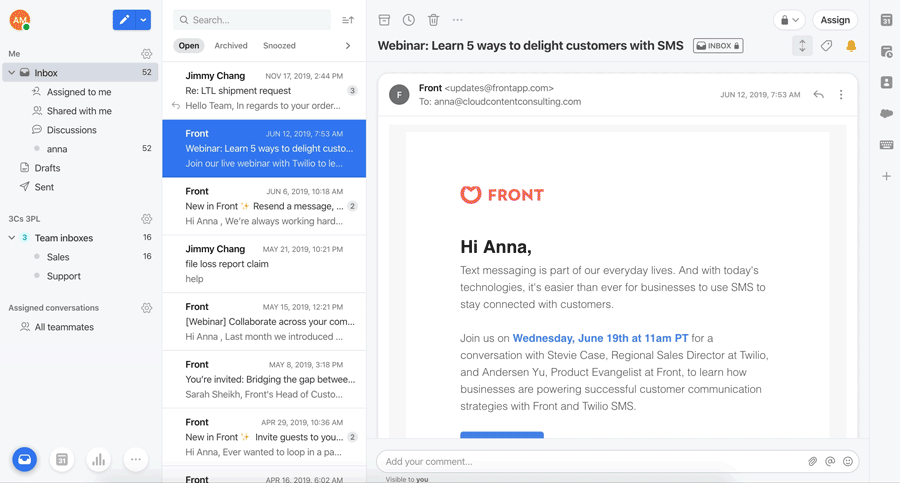 At Front, we like to think of your inbox as your daily to-do list. So if a message doesn't require action, archive it and rest assured you can search and find it at anytime. Snooze helps you prioritize what you're focusing on and pair down your daily duties to the most crucial messages.
Save your most common updates as message templates
Do you send weekly reporting to different teams? Or make regular requests to gather data? Save message templates for your team to drop in updates and use for common emails. This helps saves time and keeps consistency.
#Work together
Align your team and work together on tough requests
Whether it's dividing and conquering, working together behind the scenes on a customer issue, or just chatting with colleagues, your team is stronger in Front. Learn how to efficiently and effectively collaborate to get work done faster and more thoughtfully.
Improve visibility by using a team inbox
Each team has their own culture and preferred way of communicating, and sometimes it can be difficult to keep up and keep organized as your business grows. Front's team inbox is a shared inbox that incorporates all your requests and communication channels into one place. Think about your most commonly relied upon communication channels – like different email alias' or SMS – and connect them with your team inbox, then invite all your teammates to the inbox. This means everyone will be able to see what's coming in, prioritize work together, and avoid context switching by looking at different apps to communicate. Plus, other internal teams will easily know how to reach you.
Loop in a co-worker by commenting on an email
Tap a friend for a second opinion, or clue someone in to a data issue by commenting directly on an email. This replaces messy forwarding chains and makes collaboration much more actionable; when you at mention someone, they can stay in the loop and continue to provide support as you finalize the ask. Resolve issues faster by writing email drafts as a team.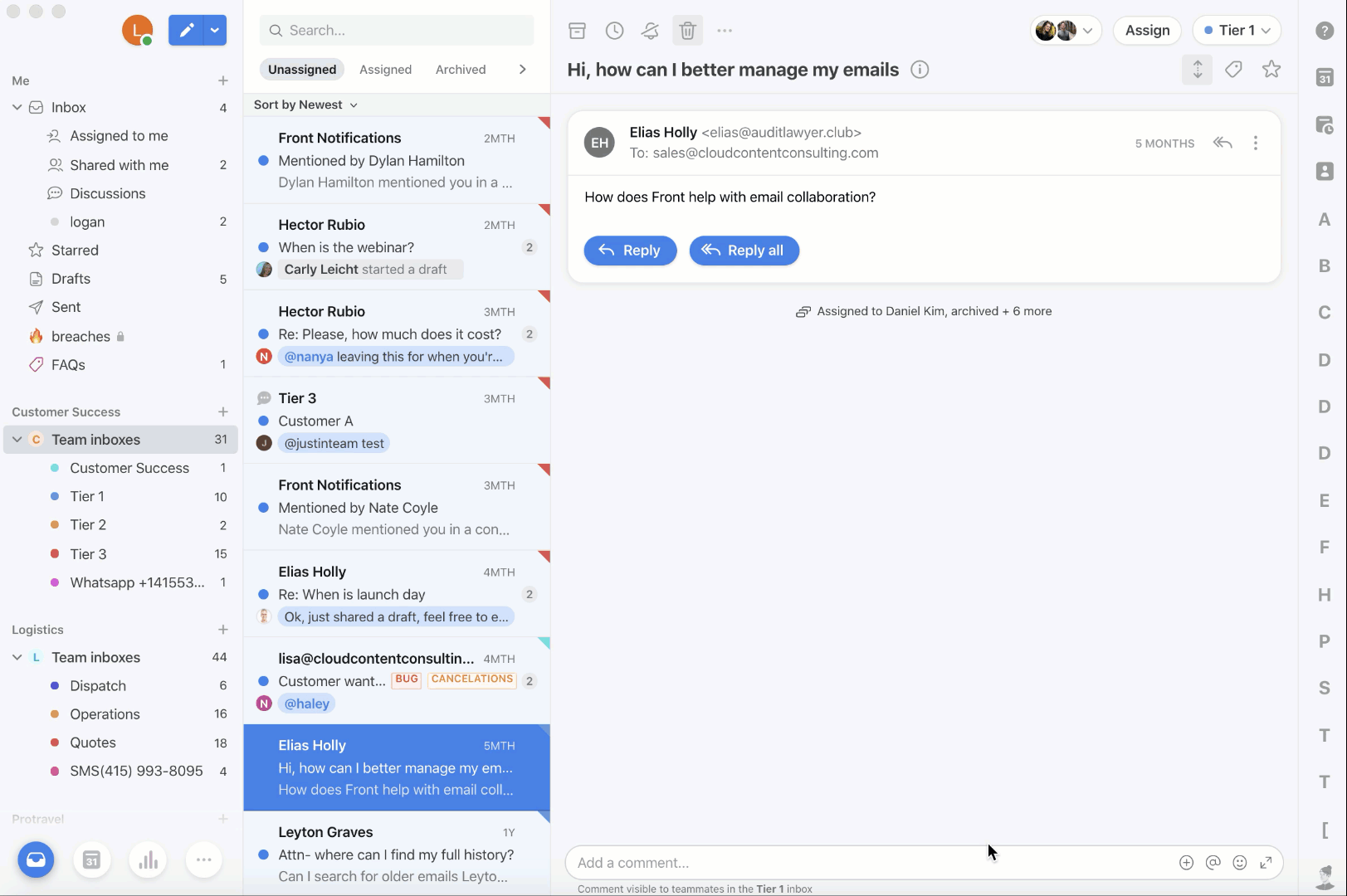 Providing an update on sensitive metrics? Or explaining a complicated analysis? Write up an email draft and share it with a teammate. They can then review, edit, and write the draft with you so there's double the amount of thought put into your most important messages.
Use internal discussions rather than a chat app
Know you already asked a question to your team, but forget the answer and can't find it? Hate jumping back and forth between chat apps and email all day? Discussions are here to save the day. They function just like chat apps but ensure you can search and find the answer, all in one place, at a later date.
Still need clarity? Hop on a quick Zoom call from Front
When collaborating via comments and internal discussions doesn't do it for you and your team isn't all in the office, start a Zoom call from the comment bar. This brings the spontaneous brainstorm with teammates to wherever your team is, and you don't even have to leave your inbox to do it.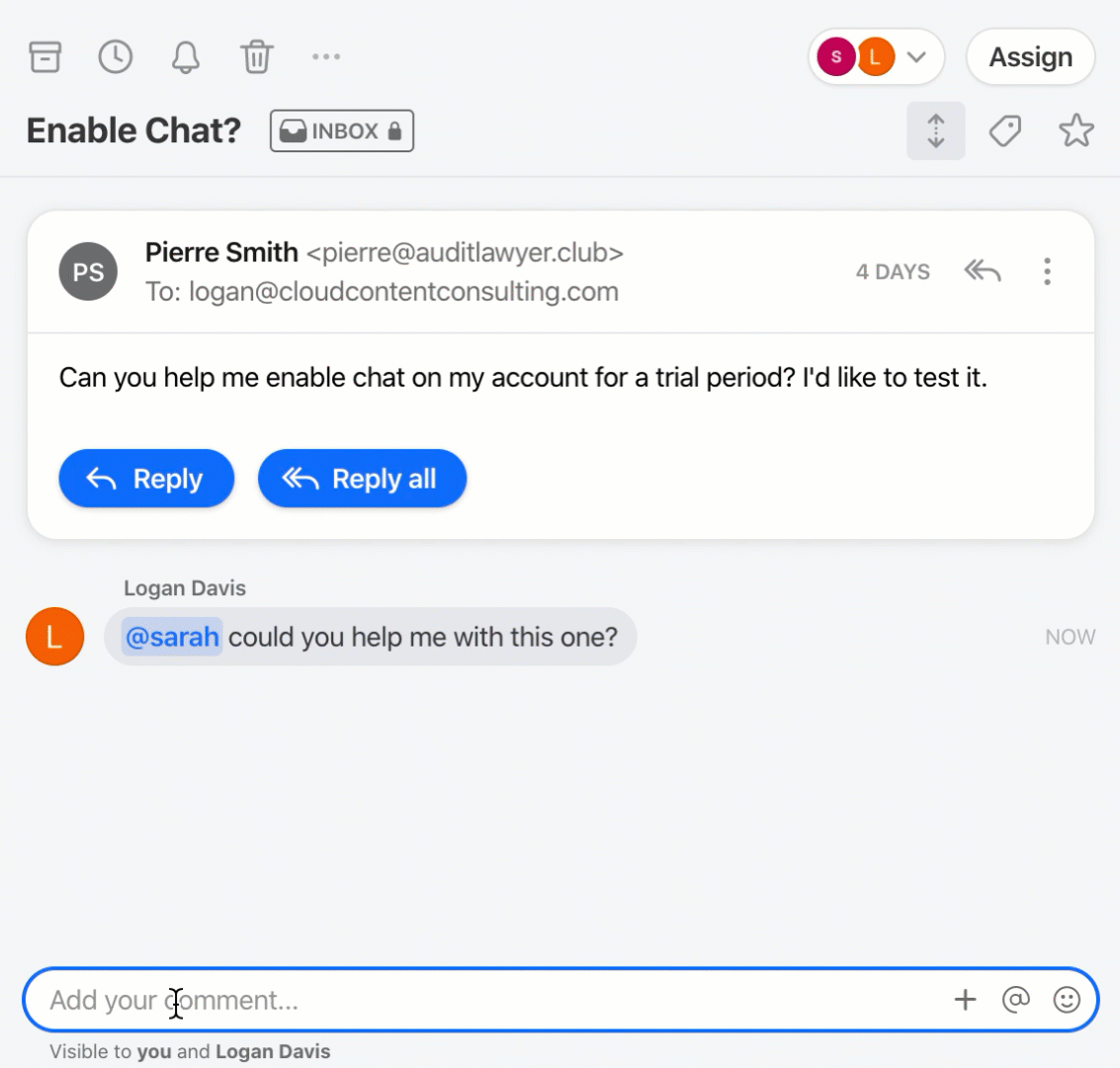 #Measure success
Clear analytics helps you know exactly what's happening
Keep track of what your team is working on and where there are gaps by tuning into success metrics and performance trends. Front Analytics is set up to give you insight into your customer experience from all angles so you're set up to know how to deliver your very best at all times.
Analytics help your team be their best
Want to see how your team is balancing requests? Does supporting one team require significantly more effort than another? Use Analytics to see how many requests teammates are fielding, which teams ask for the most support, or what your busiest days are. Then, adjust accordingly by finding out who needs more support and where there's opportunity to create a better balance for your team. You can also pull up an Analytics report on your SLAs, so you can evaluate and improve response time to certain important stakeholders.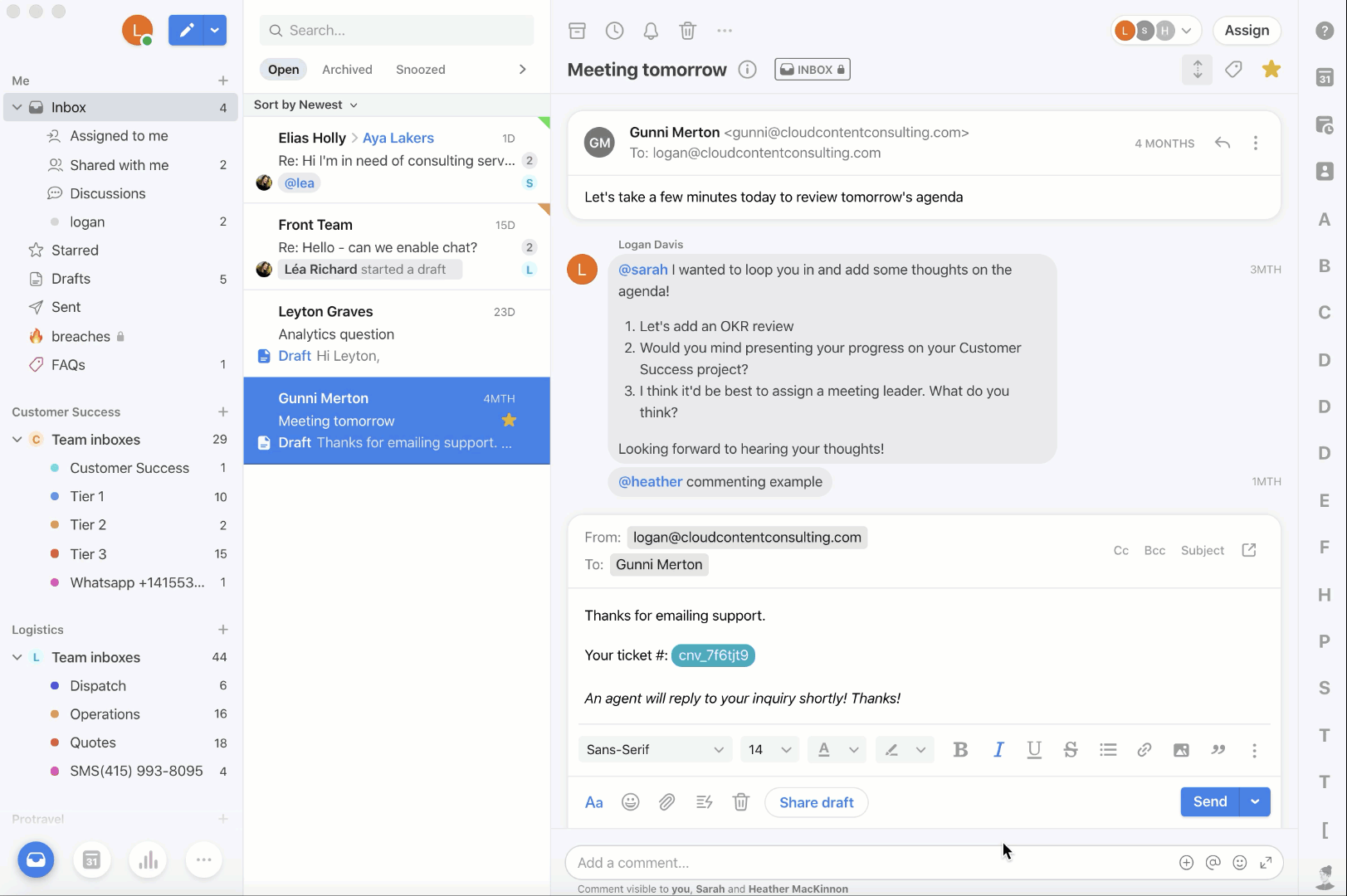 Tags and proper triaging to prioritize work
Tags (like folders) are ways to sort your incoming messages by type, sender, urgency, project, etc. Set up a tag for data discrepancies, or create a channel for all SMS messages. Once you've done this, and created rules that automatically sort messages into those tags, you can view analytics on each one. For instance, view how many messages are actually coming into your ops email, or how many requests does the sales leadership make vs product.
#Universal inbox
Save time by accessing all communication, teammates, and apps in one view
With all your tools, customers, and teammates in one view, Front becomes your universal inbox that streamlines your workflow and helps avoid multiple tabs, context switching, and lost work. Here's how to use your inbox to get more done.
Integrations keep all your work in one place
Some teams depend on Jira to make action happen, while others swear by Asana, Todoist, or Trello to help manage projects as a team. Or maybe you want a knowledge base or CRM handy. Whatever app or software it is, integrate it with Front to access it when you need it without leaving the context of your inbox. Front offers more than 50 integrations that just require a simple sign on to get started, and if you need one that we don't offer there's open APIs that make set up easy. Mark a task done, create a ticket, or reference important info – all from your inbox.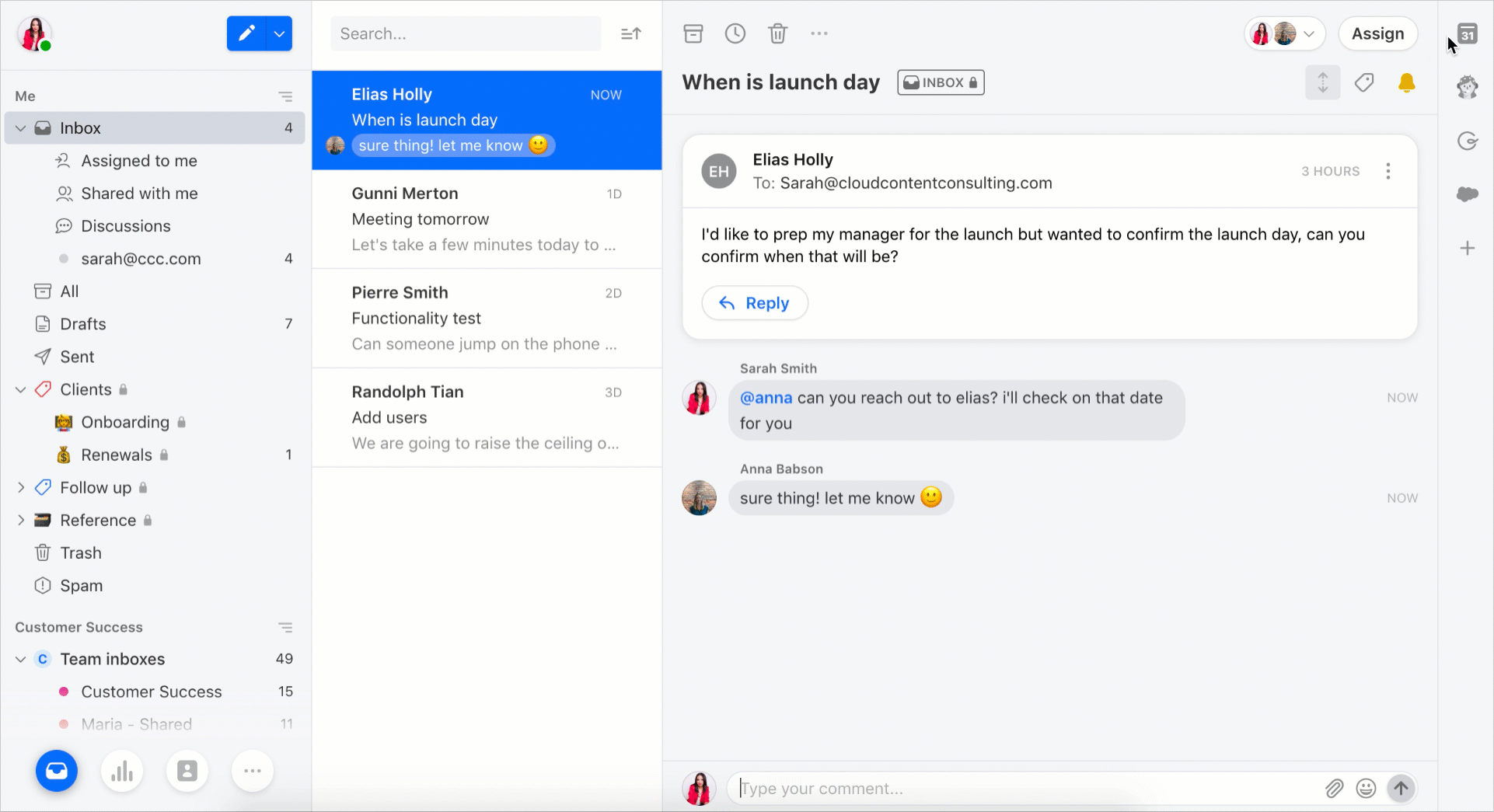 A calendar in your inbox for all your scheduling needs
Scheduling can be chaotic, and it's especially tedious to have to flip between tabs to coordinate meetings that are being talked about in your email. In the upper right hand corner of Front you'll find your calendar – pop it open at any time to view meetings or schedule time to chat with a customer.
Front is your universal inbox
Front powers the heart of your inbox – where your team and customers meet. By funneling all your critical communication – from apps, email, and more – into one single source of truth, your team is empowered to take action quickly. Develop a command center for all of your people and messages to handle the overload of complex requests with accuracy and ease.
Share this guide
Want to see Front in action? Get started!