Guide - 2 min read
Elevate your service with the Customer Experience report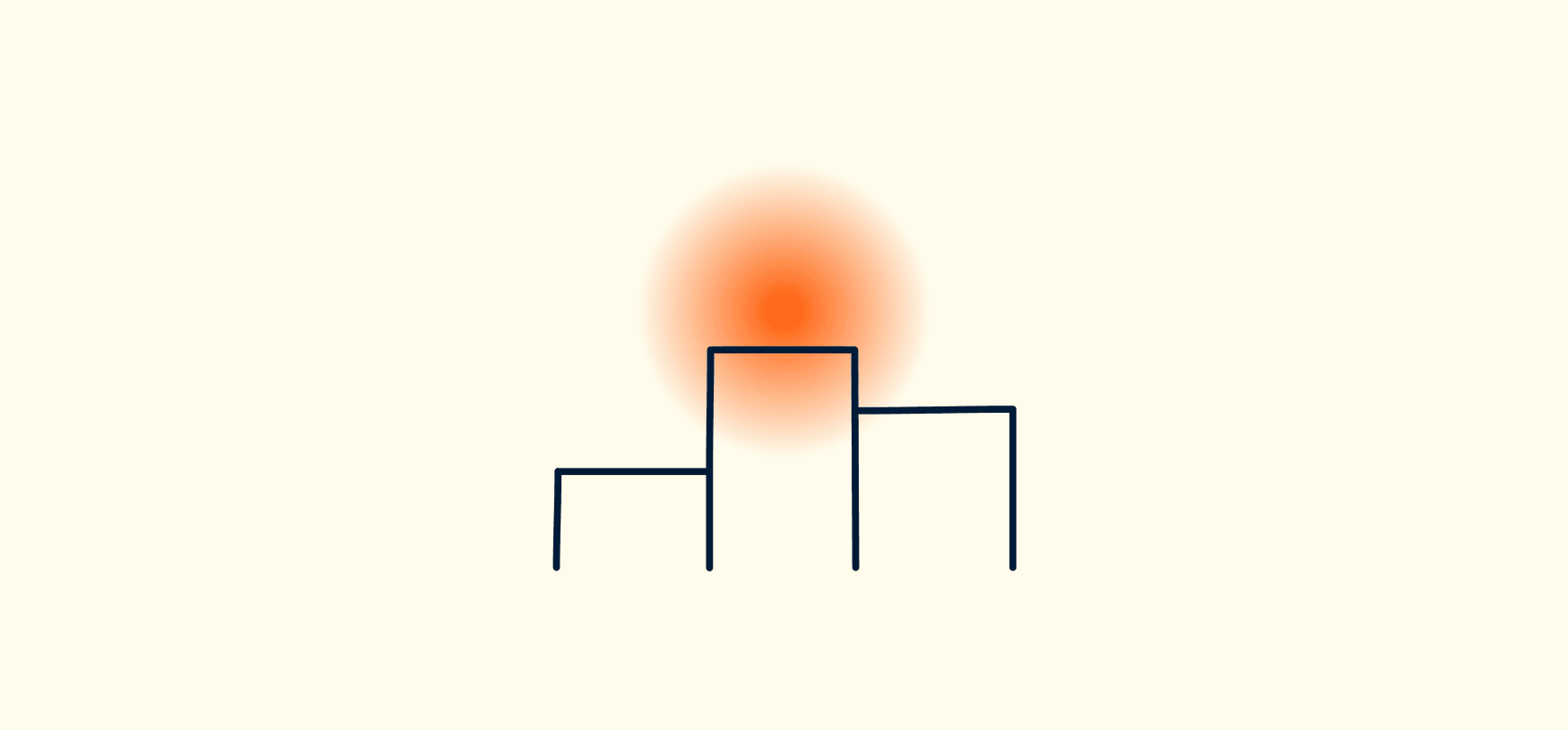 At the end of the day, it's your customer you show up to work for. If they're not having a great experience, it's time to adapt and adjust your processes. The Customer Experience report is where you go to gather than insight.
What's the Customer Experience report?
The Customer Experience report displays your impact by giving you a clear line of sight into the volume of messages, reply times, and efficiency with which you're communicating with specific customers. It's your one-stop-shop to discover the detailed experience a customer is having so you can audit your customer experience and improve it for all. To view the definition of every metric you can measure in the Customer Experience report, visit our Analytics Glossary.
What can be measured?
The customer experience report shows you all key metrics associated with a specific customer, like how many messages have been received by them or how long, on average, it takes for someone on your team to get back to that person. This data helps you measure things like:
Who are your customers that need the most support from your team?

Which customers are having the worst – or best – customer experience, and why?

Which specific contacts or stakeholders are worth keeping your eye on?
The Customers table is the central section of the Customer Experience report. It's designed to give you in-depth reporting on each and every customer so you can understand their experience and better to tailor it to them. Any customer you've interacted with during the reporting time period will show in the table, and you can search for a specific customer.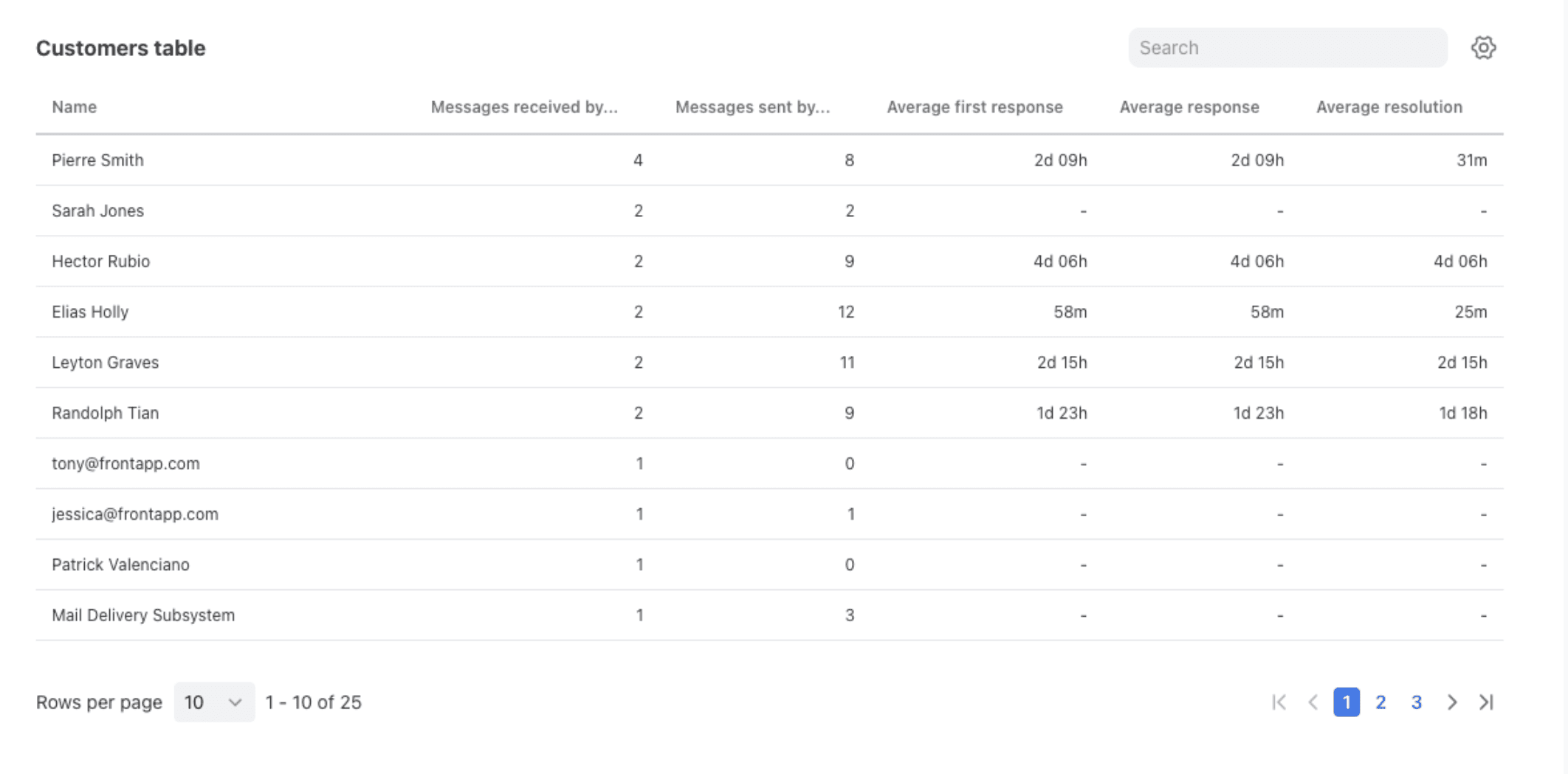 Key use case: Say you're preparing for an important meeting with a top client – and they want you to know your stuff. To make sure you're prepared, you hop into the Customers table and search for them, upon which you find all the critical metrics that define their customer experience. You click into the details drawer and understand what they've been writing in about recently so you can better assist them in your call. Or, perhaps a customer has been writing to your company in a less than pleasant tone recently . To understand better, you search their name in the Customers table and see that the average response time for them has been getting longer recently. Ultimately, you realize their Account Manager needs some coaching – and you're able to work with them to reach out to the customer to try and right the ship.
Share this guide
Want to see Front in action? Get started!