Customer Story - 4 min read
Front's automation features save each Instructure employee 10 hours a week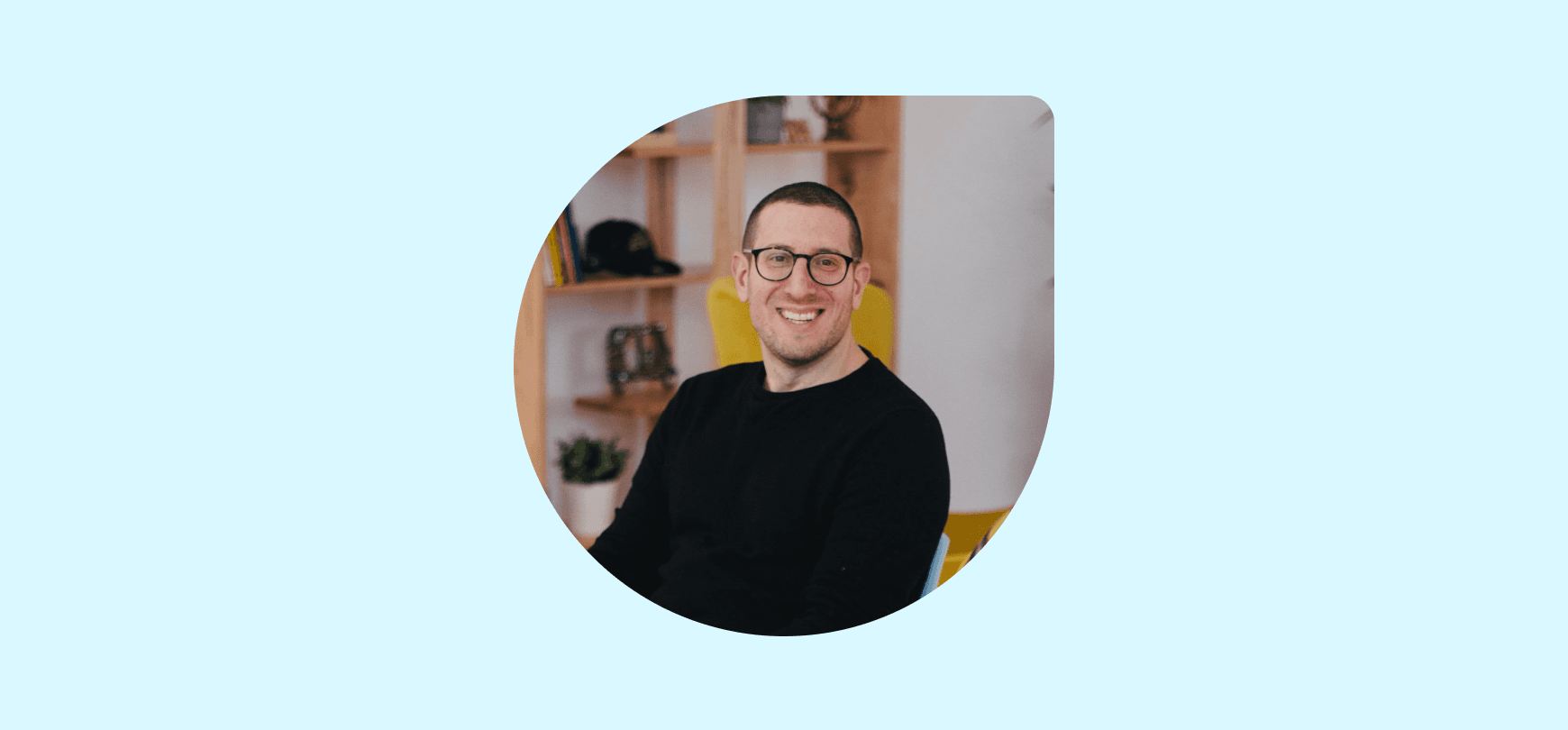 Team: Operations, Customer Success
Learn how a leading Saas company has used rules, tags, and assignments to improve their workflow, scale personal customer communication, and ultimately save each employee 10 hours a week with Front's automation features.
Instructure is an educational software company that makes teaching and learning easy. They rely heavily on the personal support their customer success team provides. As they grow, they've been able to keep communication personal using Front's ability to automate triaging, routing, and managing their messages. You may be asking – how can my customer success team do the same? They've used 3 key features in Front to improve customer communication and build strong, more personal relationships with clients as they grow without turning to a helpdesk solution that sacrifices high-touch communication. Rules have helped them automate their entire workflow. They now save time on triaging messages, escalating urgent ones, and categorizing their communication. Assignments allow incoming messages from clients to be assigned directly to the specific CSM overseeing the account Commenting has streamlined teamwork on customer messages. Head of Customer Success at Instructure, Patrick, says "We're not having to forward and have multiple copies of every email. There's one thread, and all the comments and information you need are on it." The more seasoned team members can add their comments to assist the rest of the team.
Rules, assignments, and commenting are now the backbone of their workflow. By automating the routing process, each person gets on average 10 hours a week back to personalize their communication. Freeing up time to X, Y, Z has helped Instructure grow and sustain close, engaged relationships with their clients, and ultimately improve their customers' experience. Curious how to do it yourself? Check out the inspiration below.
Do it yourself
Rules
Automatically assign or move emails based on message content. For example, if your teammate, Sarah, responds to all billing questions, create a rule to assign any message containing "billing" to Sarah. Step 1 Go to Settings by clicking on your avatar in the top left → Rules & SLA → Add team rule Step 2 Set the When trigger to Inbound messages. Step 3 Set the If condition to:
Inbox is the team inbox this rule should apply (e.g. Support inbox), AND

Subject contains and Body contains to the word of your choice (e.g. billing). Ensure these are connected by an OR condition.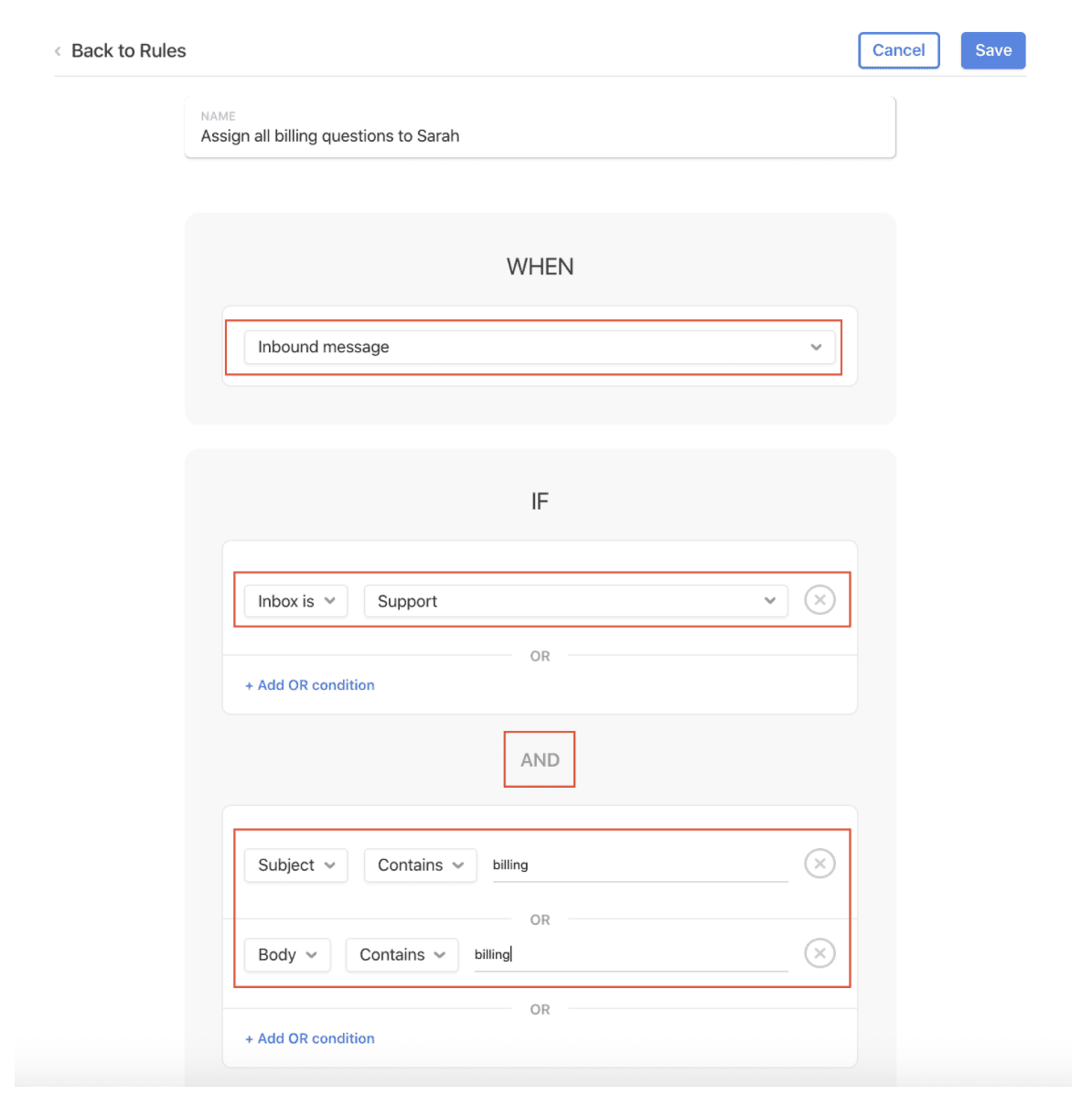 Step 4 Set the Then action to either of the below:
Assign toteammate action to assign it to one specific person. Alternatively, you can also Assign in group to distribute the emails amongst several teammates (an advanced rule condition).

Move to inbox action to move it to a different inbox.
Tip: Click Add action and add a tagging action. This will help with general organization and future analytics reports.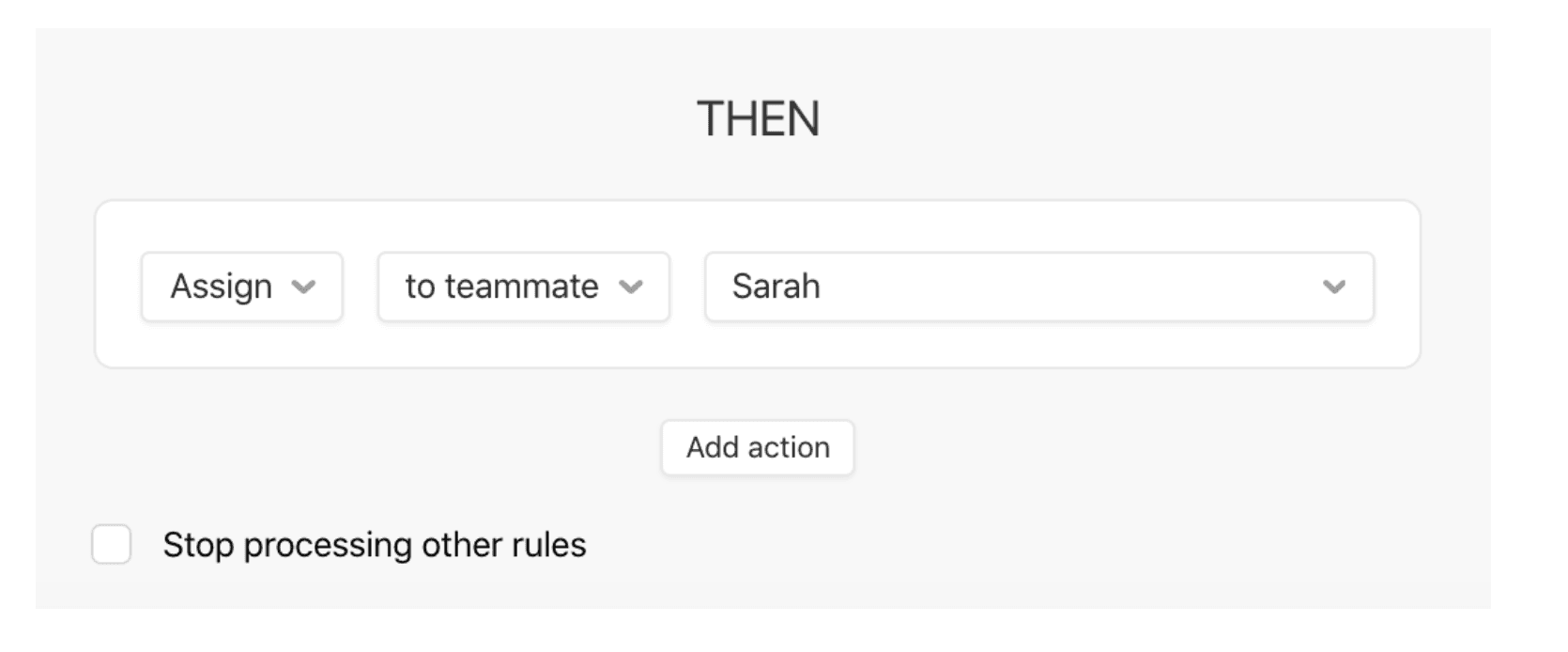 Tags
Here are some tags that teams like Instructure find helpful:
Renewals so that your team immediately sees messages with this tag as an opportunity, and employees who specialize in renewals can act fast

Feedback so that your team can dedicate some time regularly to review client comments on what is and isn't going well, and you can see how it changes overtime

Urgent so that any message that contains keywords that express urgency – like "right away" or "ASAP" – can be tended to first

VIP so that Enterprise customers or large opportunities never slip through the cracks
Because Front offers a multichannel team inbox, it's also very helpful to have tags that organize communication by platform, like the following:
SMS messages

Tweets

Facebook messages
By creating rules that tag messages based on content – like a keyword "renew" – it's easy to categorize and prioritize work. To automate messaging and save time like Instructure did, you can follow the same rule creation steps above, but choose to add a tag as the last step: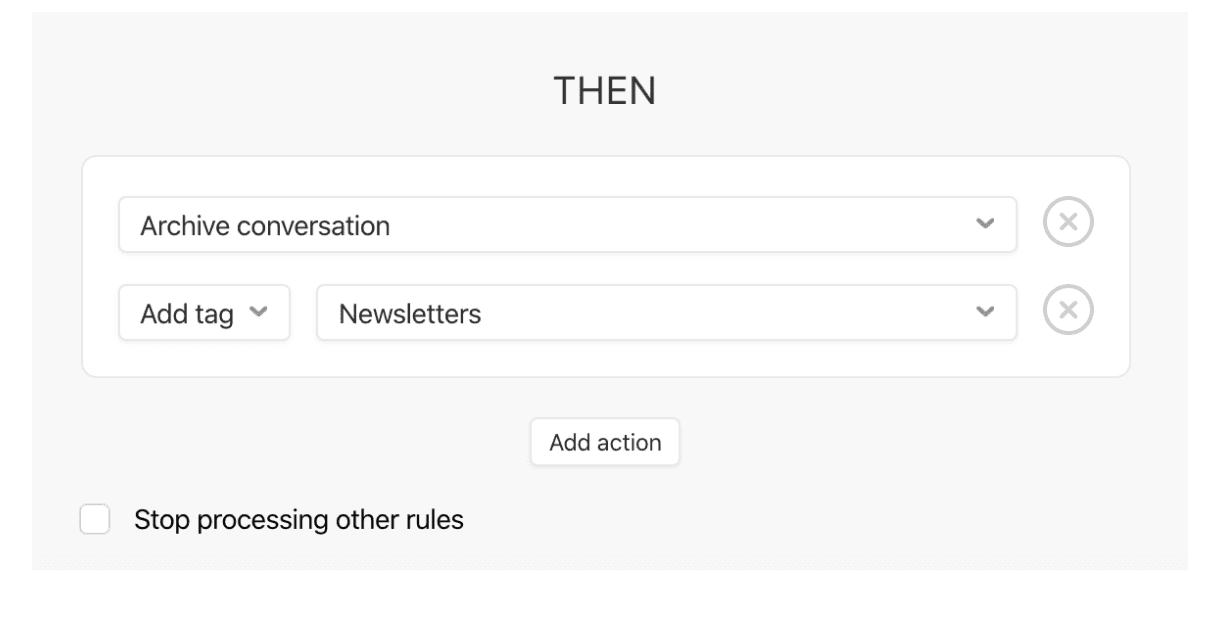 Comments
Commenting is an easy way to loop in teammates, flag a message, or phone a friend for help. Just at-mention someone's name and they'll have access to your full conversation. Still need support? Share a draft with them as you work on your response.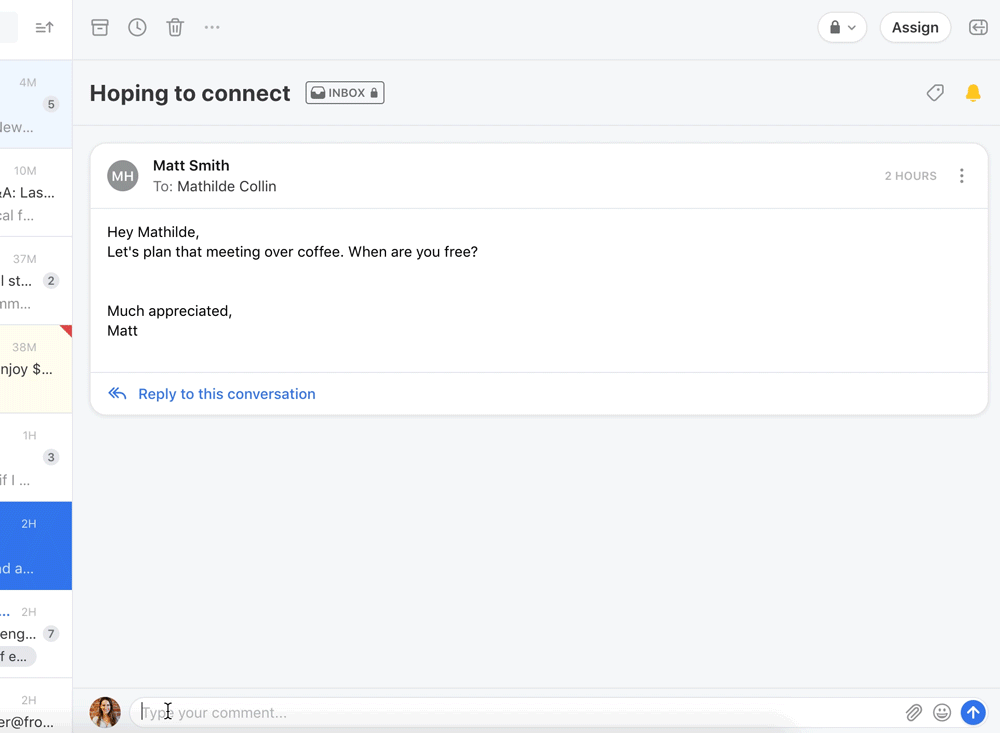 Another way to collaborate in Front is to start an internal discussion. This is a casual, yet still advanced, way ot chatting with coworkers. Write to one person, a few, or an entire team inbox so that you don't have to leave Front and context switch, or lose track of important topics, as you chat.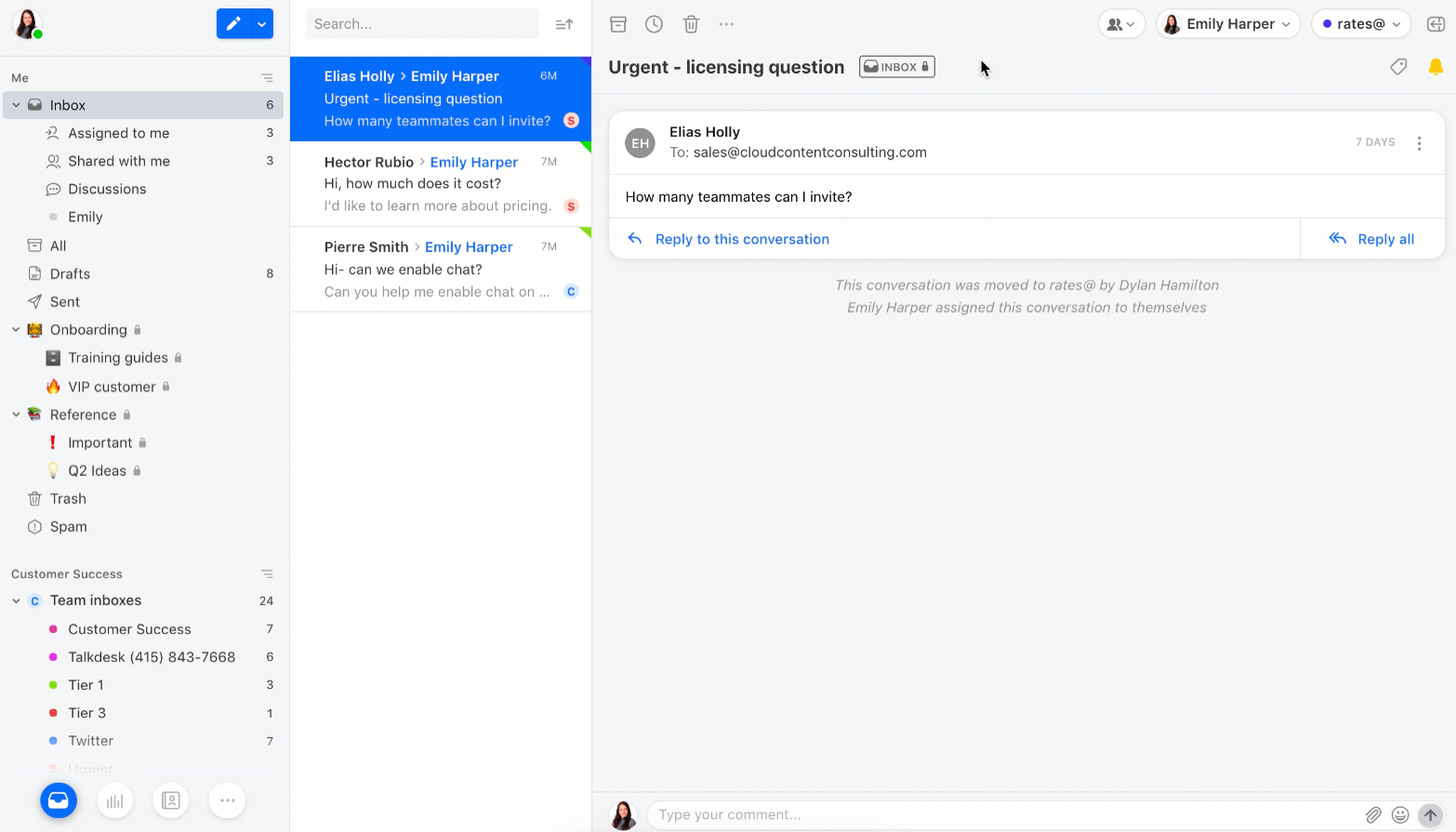 Share this customer story
Was this customer story helpful?
Want to see Front in action? Get started!