One Pager - 3 min read
Getting your team to inbox zero every 👏 single 👏 day 👏
We find it draining to work hard all day just to sign off with numerous emails still in your inbox. Morale plummets, and eventually productivity drags. Front is designed to make your team more impactful, and part of that involves taking a new approach to your inbox. With Front, your inbox is your to-do list, and the features are designed to help you organize and prioritize so you can reach inbox zero everyday. Here's how team's adopt an Inbox Zero mentality, and improve customer experience, collaboration, and productivity along the way.
Archive/open verses read/unread
One of Front's philosophies is getting to Inbox Zero everyday – think of your inbox as your to-do list, no one wants that to feel unfinished at 5pm. There are a variety of ways to prioritize and empty your inbox. Rather than letting read emails sit in your inbox and create clutter, we encourage you to archive any emails that don't require further action. Here are some actions you and your team can take to get to inbox zero.
"Snooze" a message for a later time or day when you know you'll have the bandwidth to tackle it. This is a great tool to use for a conversation or request that doesn't require immediate attention, like when a teammate asks you to start thinking about an idea for an offsite.

"Mute" a conversation that doesn't require your time. Muting means that the conversation won't pop back up in your inbox unless you're @ mentioned. You can mute a conversation that you were looped into earlier on once the participants no longer need your help, or a conversation that's been assigned to someone else.

Assign the conversation to the person best equipped to handle the job, or give it a tag. More on these below.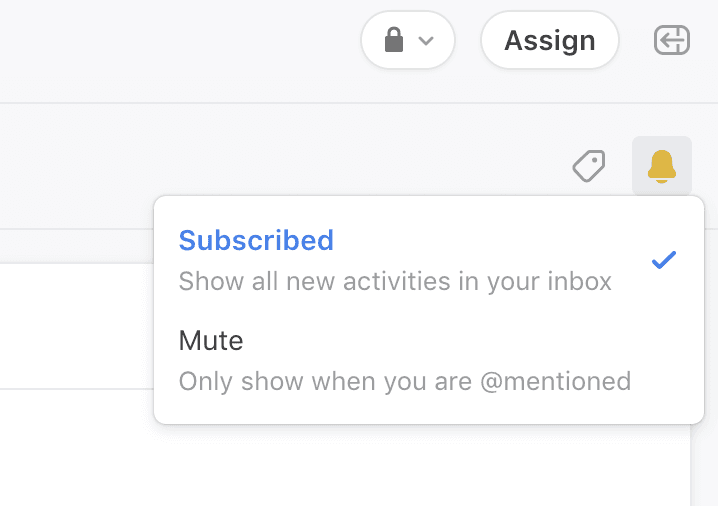 Poof! Your inbox is now empty of less pertinent tasks, and you're free to focus on what work matters most.
Prioritize and organize with team tags
Team tags are similar to folders. You can create as many tags as you want to help your team categorize and organize their work. It's often helpful to create tags for certain projects, big clients, or urgent issues so your team can prioritize their day. Once tags are set up, you can also automatically move emails to tags by creating a rule (for instance, all messages from Steve could be directed to the VIP tag). Then, you and your team can go through all tagged emails and snooze and assign the conversations accordingly.
Assign each message a clear owner
Is Betty responsible for all enterprise clients? Does Joe handle demos? One of the best ways to clear an inbox is by assigning emails to a specific person. This means that that message will show up in the owner's "Assigned to me" section in their personal workspace, so they can get right to it. Once your team gets the hang of it, folks can start assigning emails to themselves to help carry the load.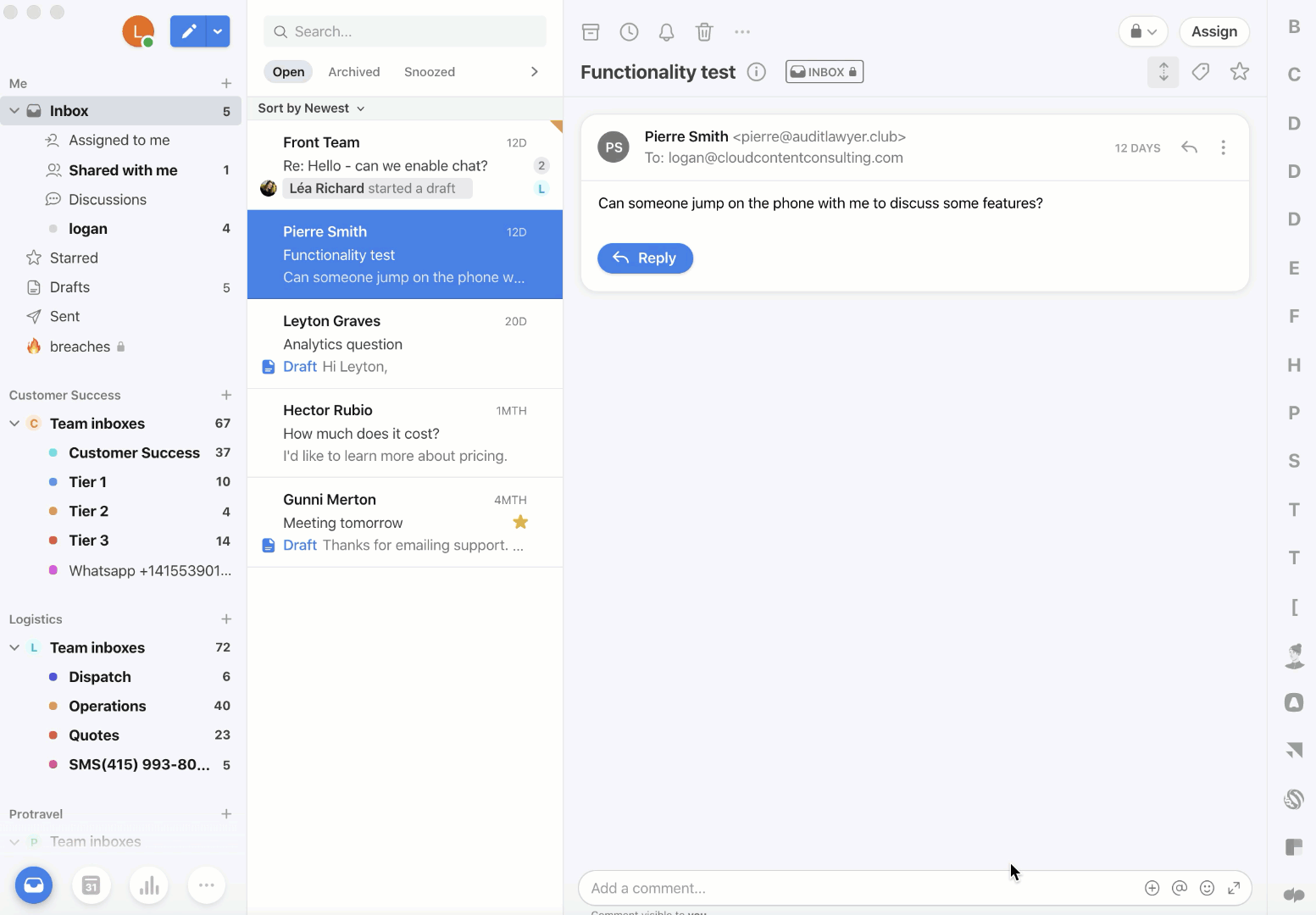 No message left behind
The tl:dr? Empowering your team to get to inbox zero everyday builds a sense of engagement and accountability on your team. Once your team understands the basic processes needed to get to inbox zero, and are on board with that goal, your next steps are to read our guide on automating your team's workflows to make everyone's workday more efficient, collaborative, and – simply put – happier.
Share this one pager
Was this one pager helpful?
Want to see Front in action? Get started!