Guide - 5 min read
Individual inbox productivity in Front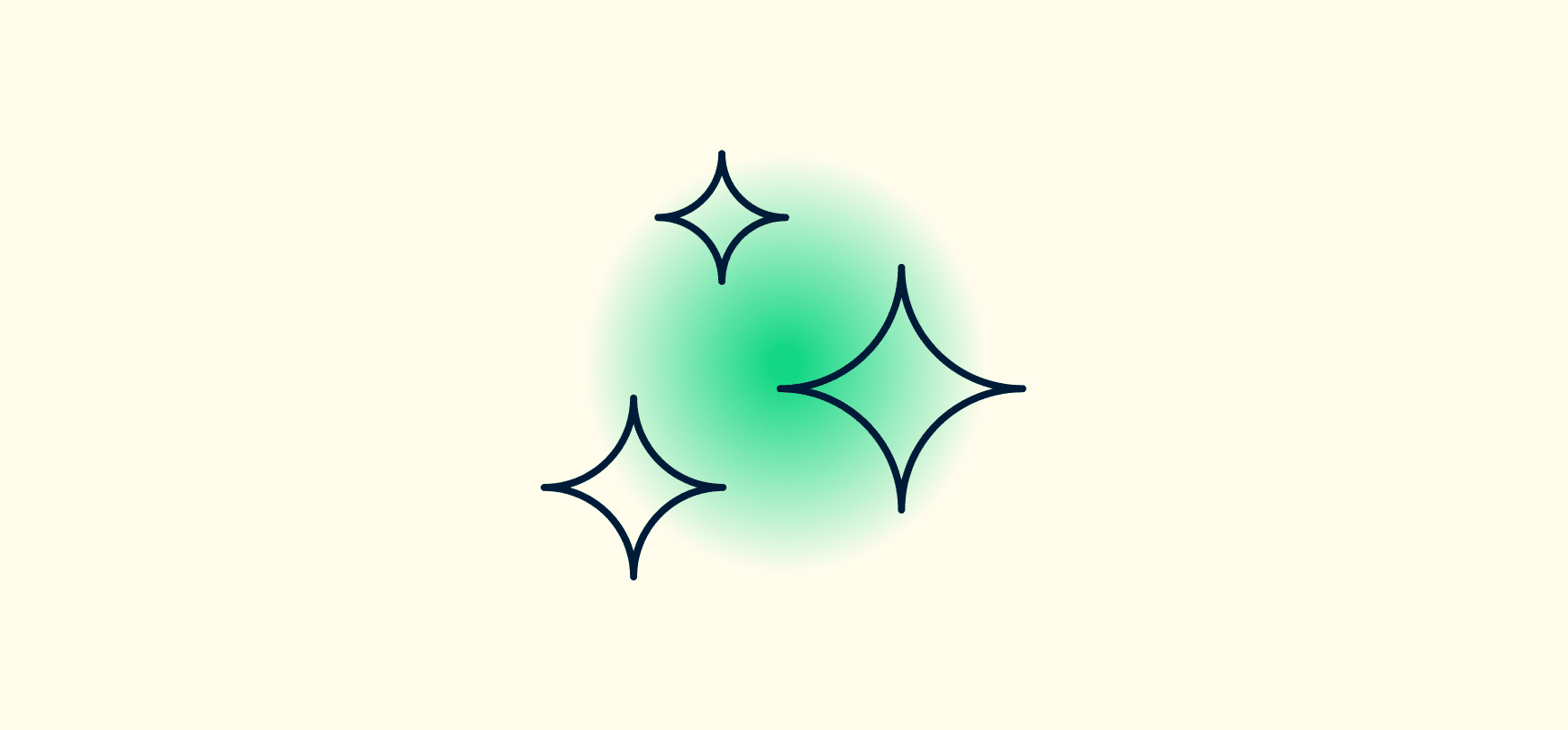 When we started Front, we took email as you know it and added a few game-changing improvements. With email that works more efficiently, you have more time to make an impact. Here we'll walk you through the many ways you can organize your inbox and focus on work that matters.
#Preferences
Set your preferences
Control your notifications
That ping! sound from a notification can quickly snap you out of the zone. Edit your notifications so you're able to focus on work with only the most necessary interruptions, or so you can keep track of the important work you need to pay attention to across your inbox and team inboxes. You can have different notifications for your desktop, mobile, and email.
Add and edit signatures
Set up multiple personal signatures that you can toggle between when ending a message. They'll be accessible whether you're writing from your individual inbox or your team inbox, so you can save time and focus more on the customer message than your sign-off.
#Open vs. Archive
Open, archive, & snooze
Open messages are your to-do list
The goal with Front is to achieve inbox zero every single day . To do this, start with your open messages in your personal inbox and treat it as your to-do list. Can you respond right away and be done with it? Go for it. If not, snooze it or assign it to someone else so it's not left sitting there with no action.
Snooze to take action later
When you come across a message that you don't have time for right now, you can snooze it for a time when you're ready to handle it. Rather than writing down on a Post-It to check back later and letting the email gather dust in your inbox, the snoozed message will just reappear in your inbox when the time is right. You can snooze messages for later in the day, or months from now — choose the day and time that works best for you.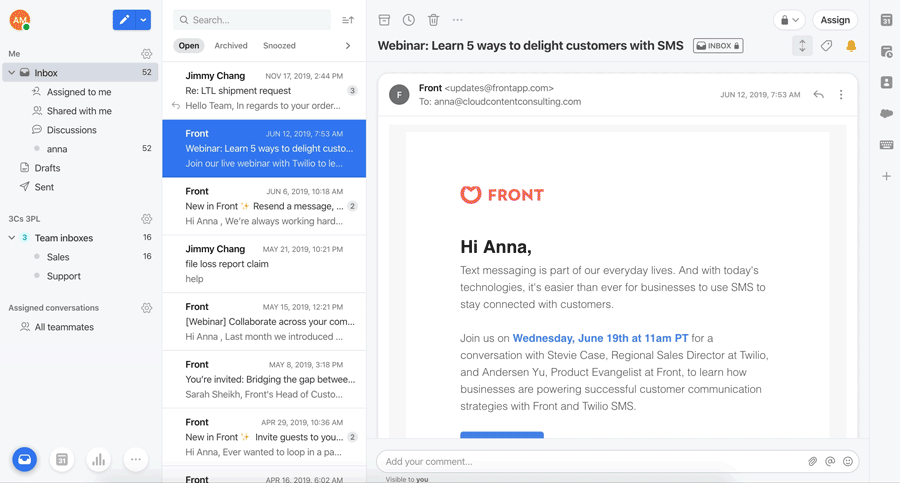 Pro tip: when you're sending a message and you want to make sure to follow up if it doesn't receive a response, click "Send and Snooze" and choose a time to be reminded to check back in.
Archive means no action is needed
Rather than leaving read messages that don't require an immediate response left to clutter up your inbox, archive them. When you archive a message in Front, it means no more action is needed on it. If the customer replies, the message will resurface back into your Open view. You can easily go to the archive tab at any point and reopen a message if you need to. And because archived messages are saved forever, it's simple to search for old messages at any time.
#Follow conversations
Follow conversations
Subscribe to read all updates to a thread
Want to follow a conversation to make sure you can read through or give input later? Hit Subscribe. This means the conversation will pop back up in your inbox with every new action that's made — like a comment or a reply.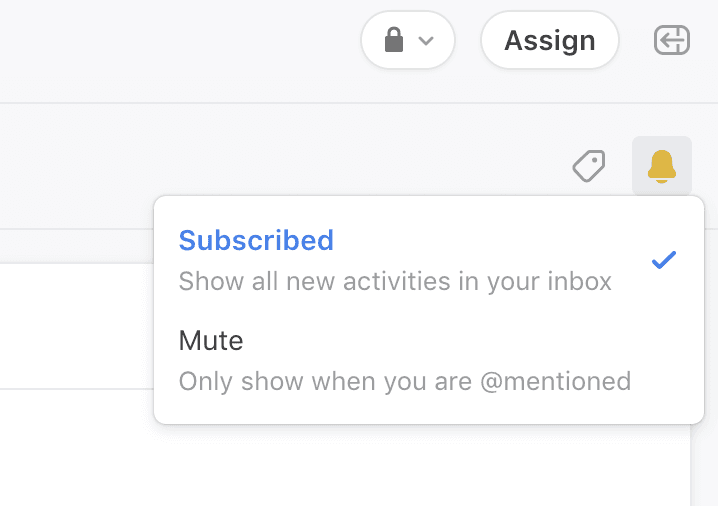 Mute to only be notified if you're mentioned
No longer need to be a part of a message? Cut the noise with Mute, so you can stay focused. Mute means you won't get notified of new comments or replies on a message — unless you're directly @mentioned.
#Prioritize work
Prioritize work with tags
Create new tags to categorize your work
Tags act similarly to folders in that they categorize your work. They're especially useful in helping you prioritize your day and avoid context switching at every new email. For example, if you create a tag for a specific project, you can handle all related messages at once rather having them interspersed with support requests. Some other examples are:
Product launches 🚀

Marketing requests 🎥

Feedback 💙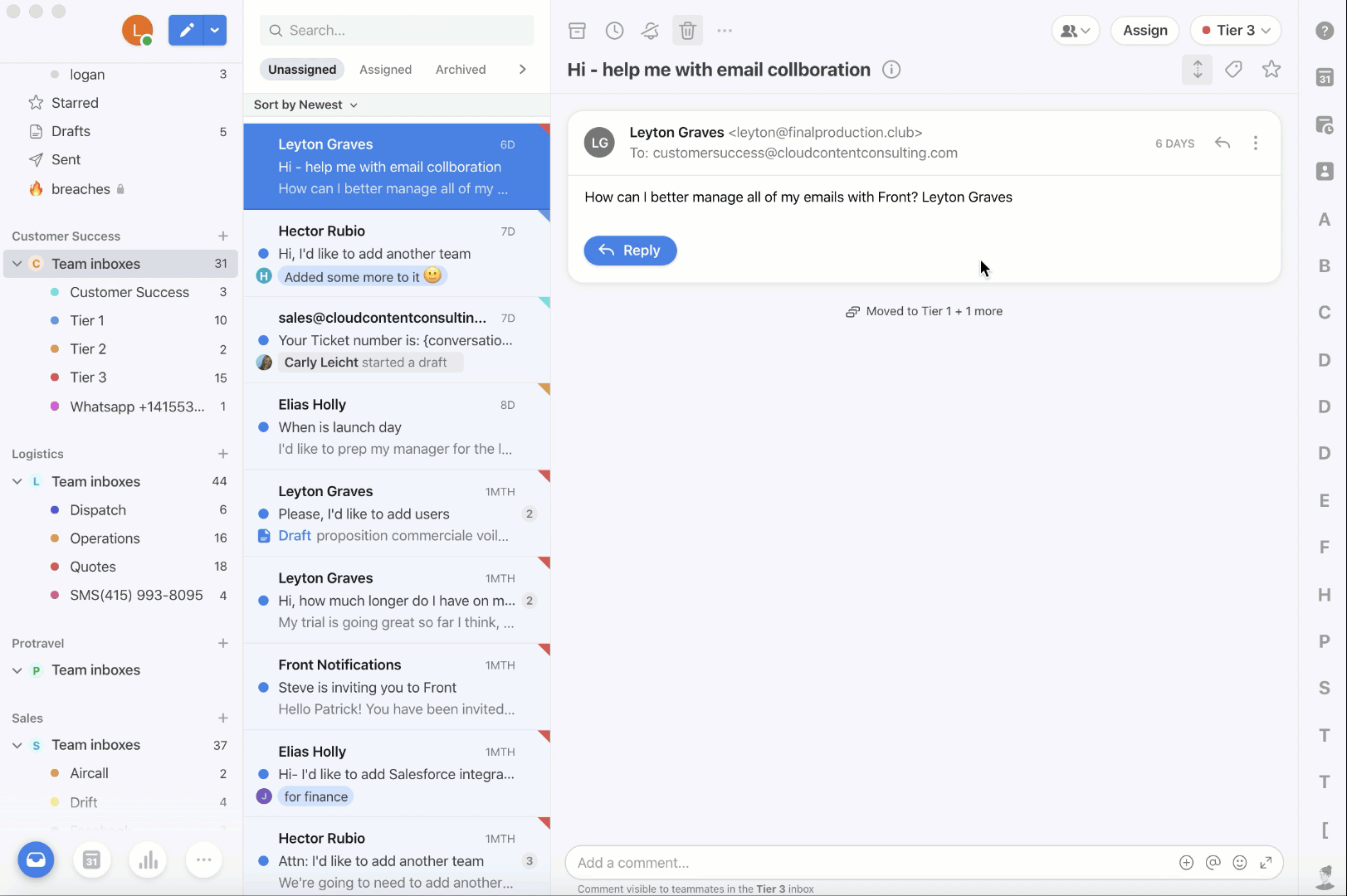 Personal tags are only seen by you, whereas team tags can be created for use by everyone.
Pin common tags to your workspace
You can pin your most commonly used tags to your workspace for easy reference. Is a project over, but you don't want to delete the tag altogether in case you need to refer to it again later? Unpin it in your settings.
Star important emails
Clicking the ️star button at the top right of an email immediately sends it to the 'Starred' tag, which is automatically pinned to your personal workspace in Front. This is a great tool for signaling to yourself which messages are most crucial for the day. And, it makes it easy to refer back to critical messages later — just click into the Starred section to see your top priority items.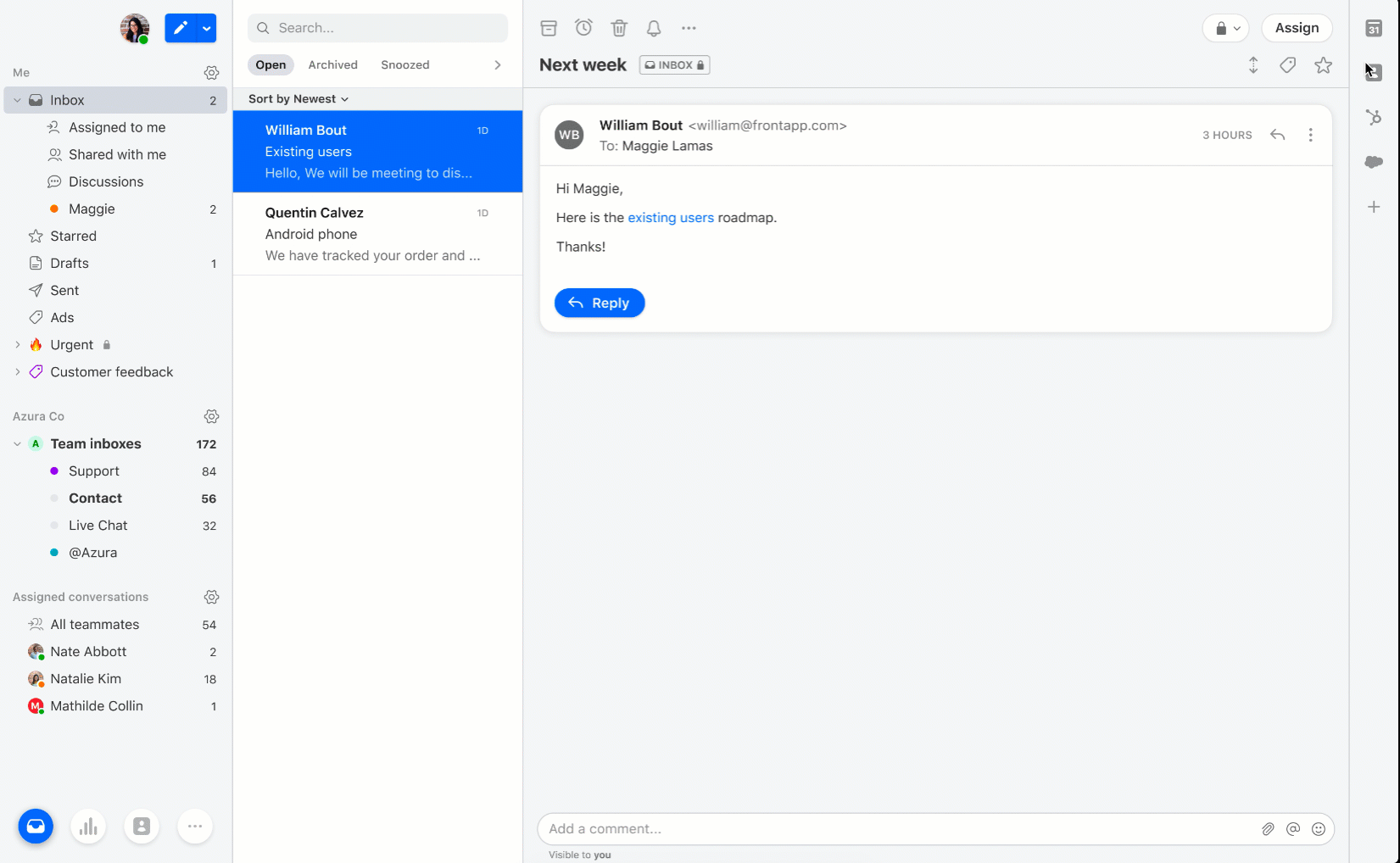 #Automate workflow
Eliminate busywork with personal message templates and rules
Reply to routine messages with message templates
You can save message templates for emails you find yourself typing up often. They allow you to respond faster and lessen the monotony of replying to frequently asked questions – and save time. You can save personal message templates that are visible to you, or create message templates to be used in a team inbox. This is great for keeping a unified voice across your whole team.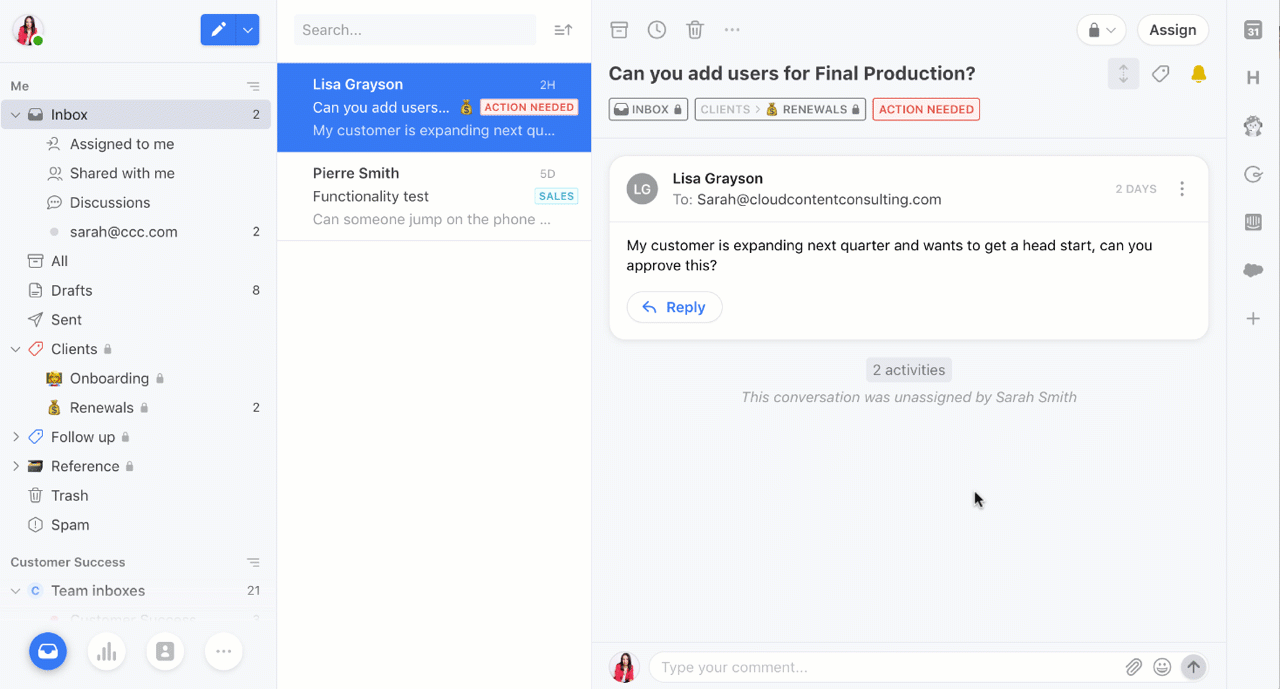 Alternatively, ever been frustrated when family members keep using your work email rather than your personal? Save a message template like: "I love you but please stop emailing me at work. Thank you." Easy peasy.
Automate admin work with personal rules
It's an all too common feeling when you get to noon and feel like all you've done is organize and sort through your inbox. Rules do that for you. They're easy to set up and very customizable, so you can work exactly the way you like.
Rules follow a "When _____, if _____, then _____." For example:
When: there's an inbound message If: the inbox is [inbox name] and from an email address that contains [@domainname.com] Then: Add tag [select tag]
You could make a rule that routes by keyword, so if a project name is included in it the email will be directly routed to your project tag. Or, maybe you make a rule that sends messages that you haven't responded to within a day to an 'Urgent' tag. If your mom didn't listen and keeps emailing you at work, make a rule that archives all messages from her (just kidding, don't do that to moms – moms are great).
Share this guide
Want to see Front in action? Get started!