Guide - 3 min read
Staying connected: Collaboration in Front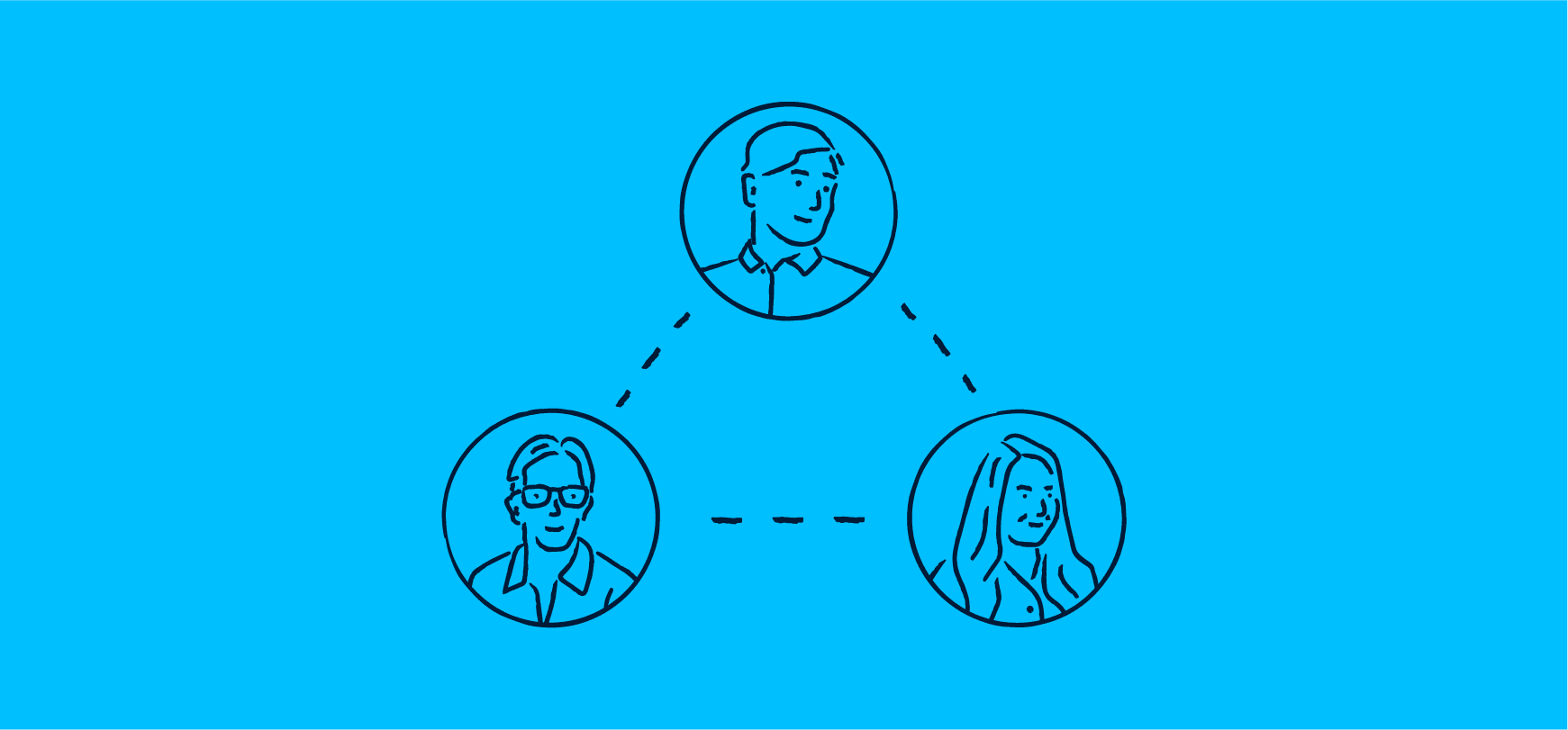 When your team has the information they need, they can serve customers better. Part of that means being able to loop in teammates to ask questions and work together. That's why we've built Front to make collaborating quick and easy.
Front lets you collaborate in a few unique ways that you can't replicate in any other platform: team inboxes, internal discussions, comments, and shared drafts. We'll go over each one below.
#Team inboxes
Team inboxes
Team inboxes are your home base for collaboration. Your whole team can view team inboxes together and work off a single, shared copy of every message. Right off the bat, there's perfect visibility into what your team needs to tackle.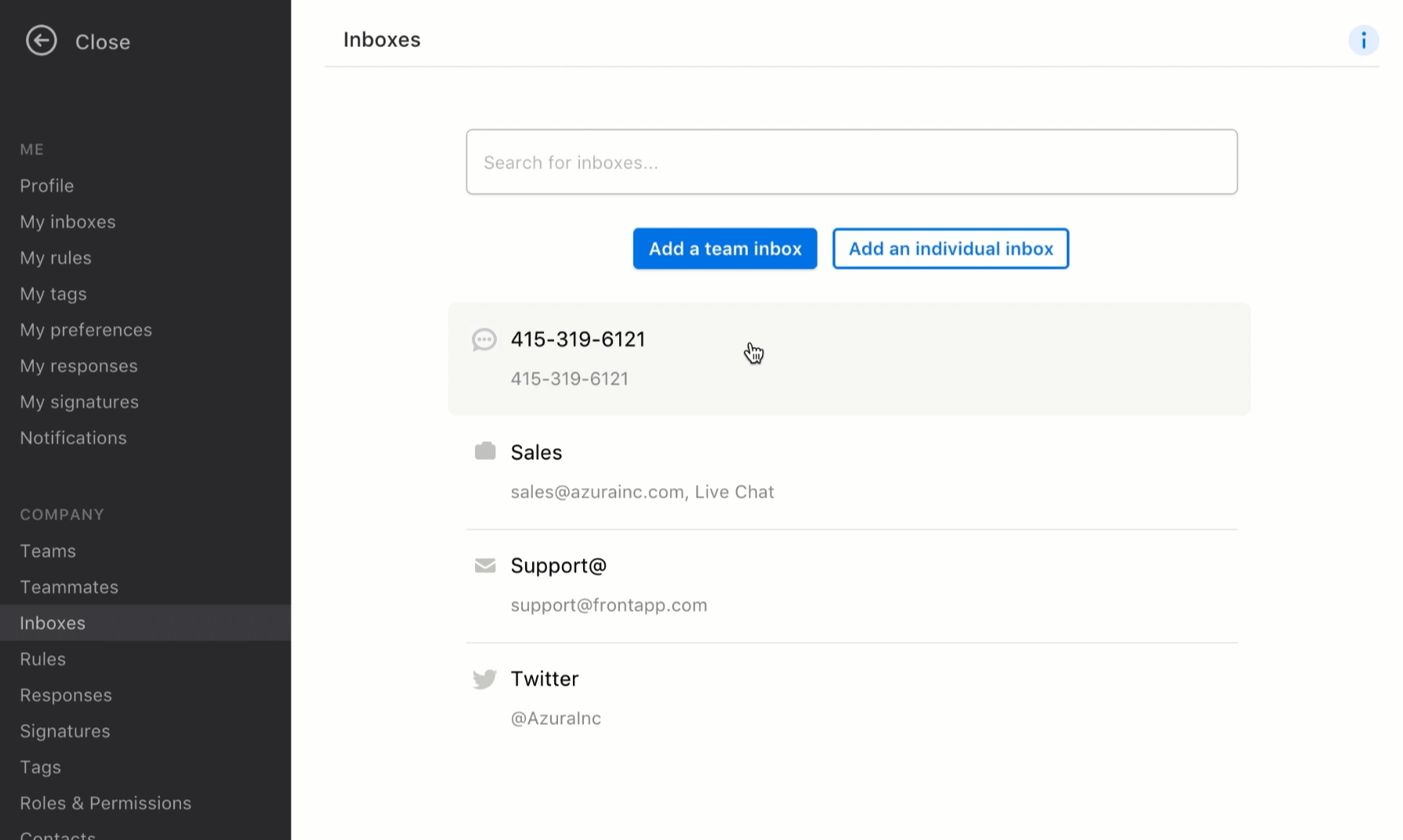 Because you can all view the same workload, it makes it easy to see what people are working on and where teammates can step in to support each other. View who's working on a message by seeing who it's assigned to, or viewing the comments and replies – When you leave a comment in a team inbox or respond to a message, everyone can see it.
#Comments
Comments
Long gone are the days of messy forwarded email chains, having to go to Slack to discuss an email in your inbox, or working on an email draft in a Google Doc. You can use Front instead. When you need help on an email, all you need to do is @mention someone in the comments section. This allows you to directly comment back and forth on an email internally. It's especially handy when someone wants to phone a friend for help on a Sales deal or a complicated customer issue, but it's also a great tool to leave notes for yourself so you remember the full context when you refer back to an old conversation. Pin the most critical comments so the conversation is scannable later on.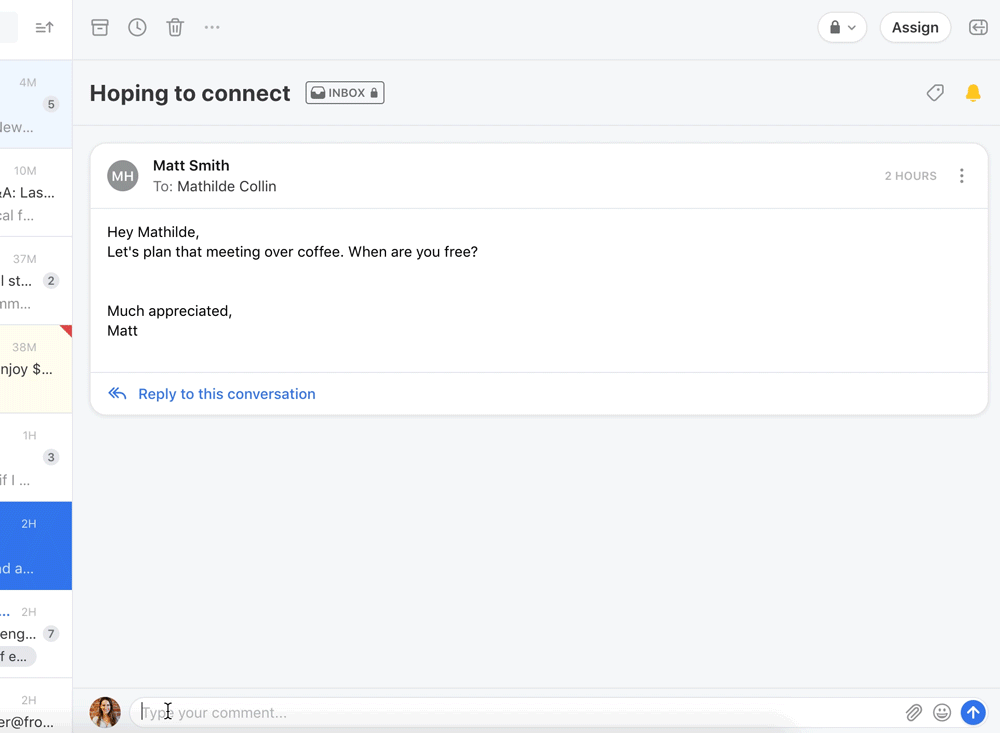 #Shared drafts
Shared Drafts
Sometimes, it takes a village to write an important email. Be it a company-wide announcement or a message to a VIP client, sometimes, you just need a second pair of eyes on an email. In Front, you can share a draft with 1 or many teammates and write the email together to align on voice, tone, content, and more.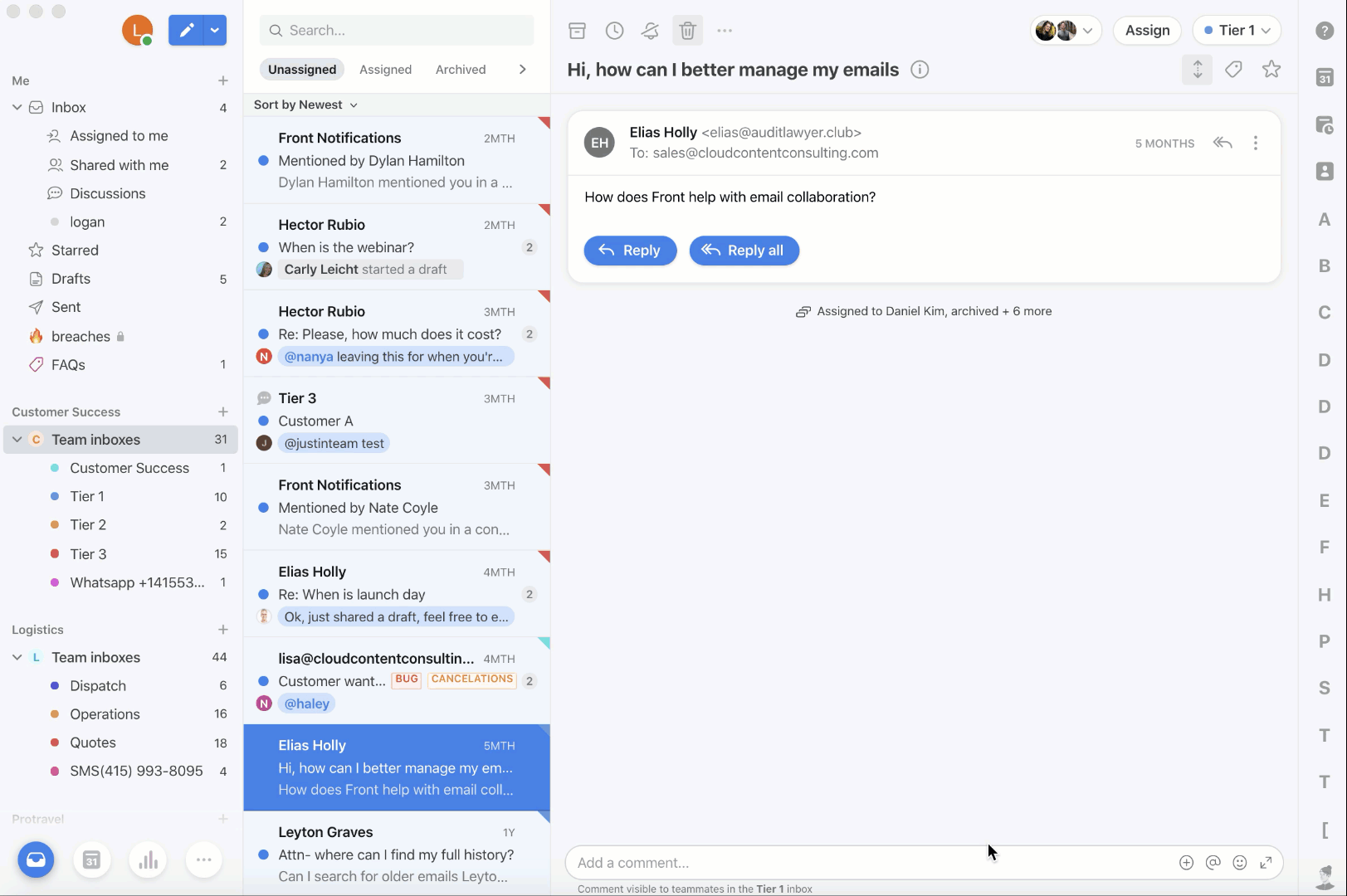 #Discussions
Internal Discussions
Start an internal discussion – which is basically like a group message in Slack (but in your inbox, where it belongs) – with 1 person, a few teammates, or an entire team inbox to talk about a topic. Discussions don't have the formality of email, which builds team culture and an easy environment of collaboration, but can still be assigned to people, moved to tags, snoozed, and more.
#Zoom
Hop on a Zoom call from Front
When you're commenting or brainstorming and want to take it to video quickly, Front lets you do just that. Hop on a Zoom call right from the comment bar to initiate a quick chat and resolve a complex customer issue in real time.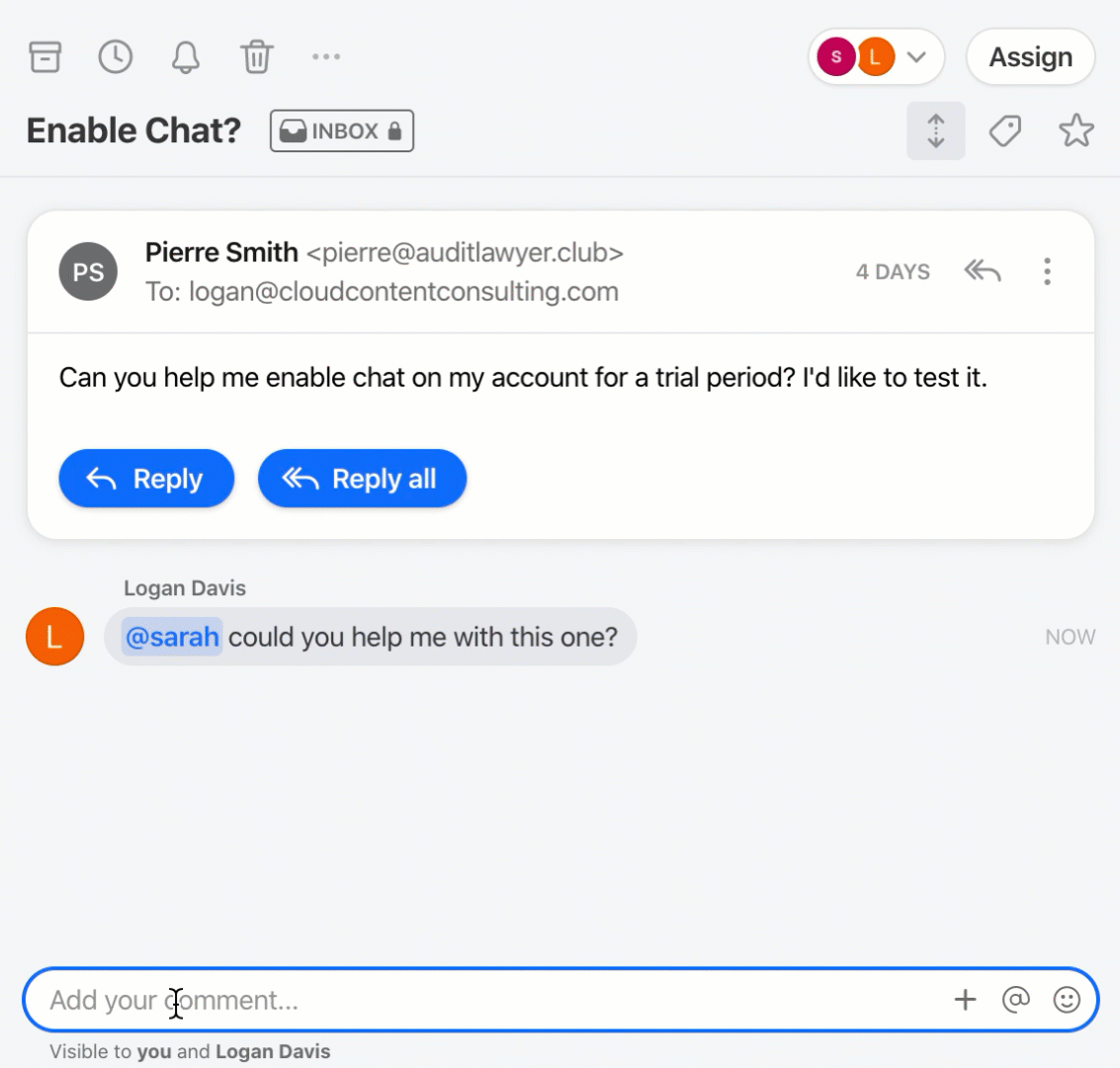 #Calendar
Schedule meetings from Front
Some conversations are best in person. To easily schedule a meeting, you can access Front Calendar any time on the right side of your inbox. Pop it open, pull up a teammates's calendar, and schedule a meeting. When your team is in sync, you can communicate with customers better. Use these collaboration features in Front to work together and make customers happy.
Share this guide
Want to see Front in action? Get started!