Guide - 5 min read
Automate your team's workflow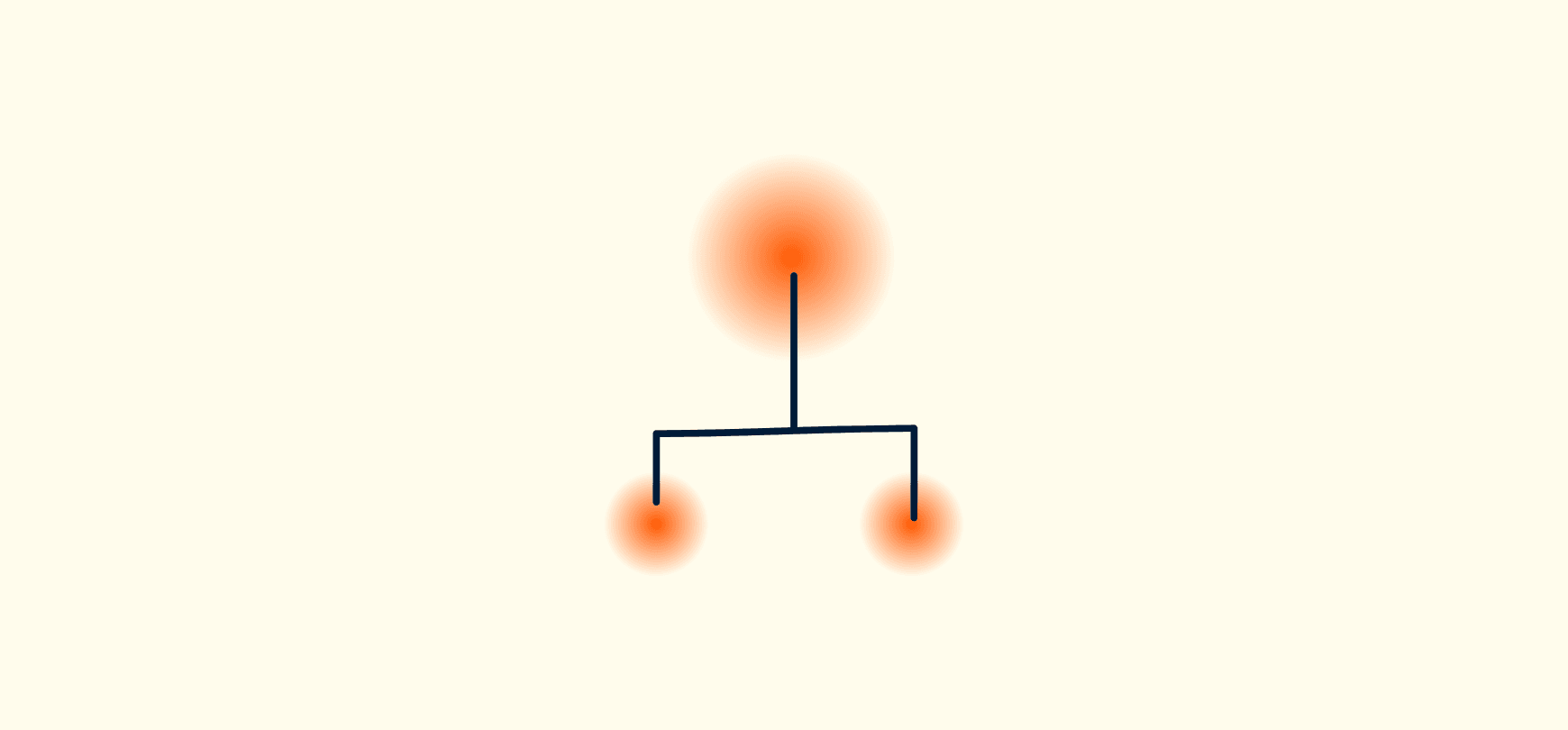 Scale your team's impact by automating busywork, getting messages in the right hands faster, and making it easy to prioritize work.
Your team has customers to impress and missions to achieve, so there's no time for admin tasks – especially as you grow. Front is built to streamline your workday and save you time so you can focus more on quality customer communication than chores like organizing messages. This guide will walk you through how to make more of an impact by automating your team's workflow.
#Prioritize work
Prioritize the right work
Let's start with your personal inbox. Front's philosophy is to treat it like your to-do list, so you stay on top of what matters most.
An open/archive mentality
Read and unread messages clog your inbox and create confusion by living in the same place. Try to archive the messages that don't require action. An open message should be one that you can act on today. If it's not meant for you, assign it to someone else – which we'll cover in the next chapter.
Snooze messages for later
Some messages don't require an immediate response, or aren't your top priority for the day. When that's the case, you can 'snooze' it for any day or time you want. Snooze means it will reappear in your inbox at the scheduled time, and you don't have to worry about it slipping through the cracks.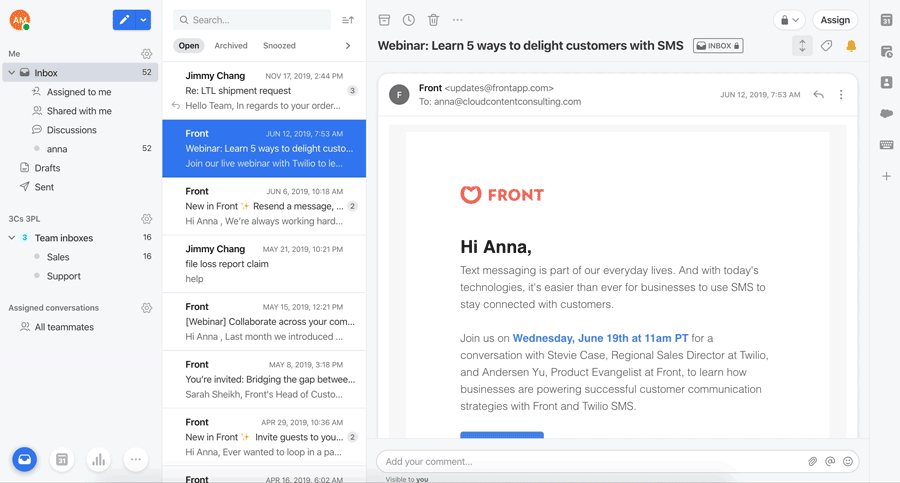 #Route messages
Get messages in front of the right eyes
When a variety of your communication channels are connected to your team inbox, it's easy to feel overwhelmed by the amount of messages. Categorize messages and give them an owner to help focus your team and improve response time.
Categorize work with tags
Organizing customer messages by urgency, project, customer location, and more helps you to see what your team's workload is looking like in a single day. Choose language you already use—only your company sees them. By tracking tags in your team workspace, you'll see when more people are needed on a specific project, or when there's an increase in demo requests after a new feature launch. Labeling these messages helps avoid context switching and prioritizes the most urgent items.
Assign messages to a clear owner
Give messages an owner with a simple click. They'll be notified and the message will appear in their inbox as well as their "Assigned to me" section, a clear signal to start taking care of it. This gets messages in the right hands fast, without losing your team's sense of collaboration and visibility. Have time to handle it on your own? Assign a message to yourself and take it off of your team's plate.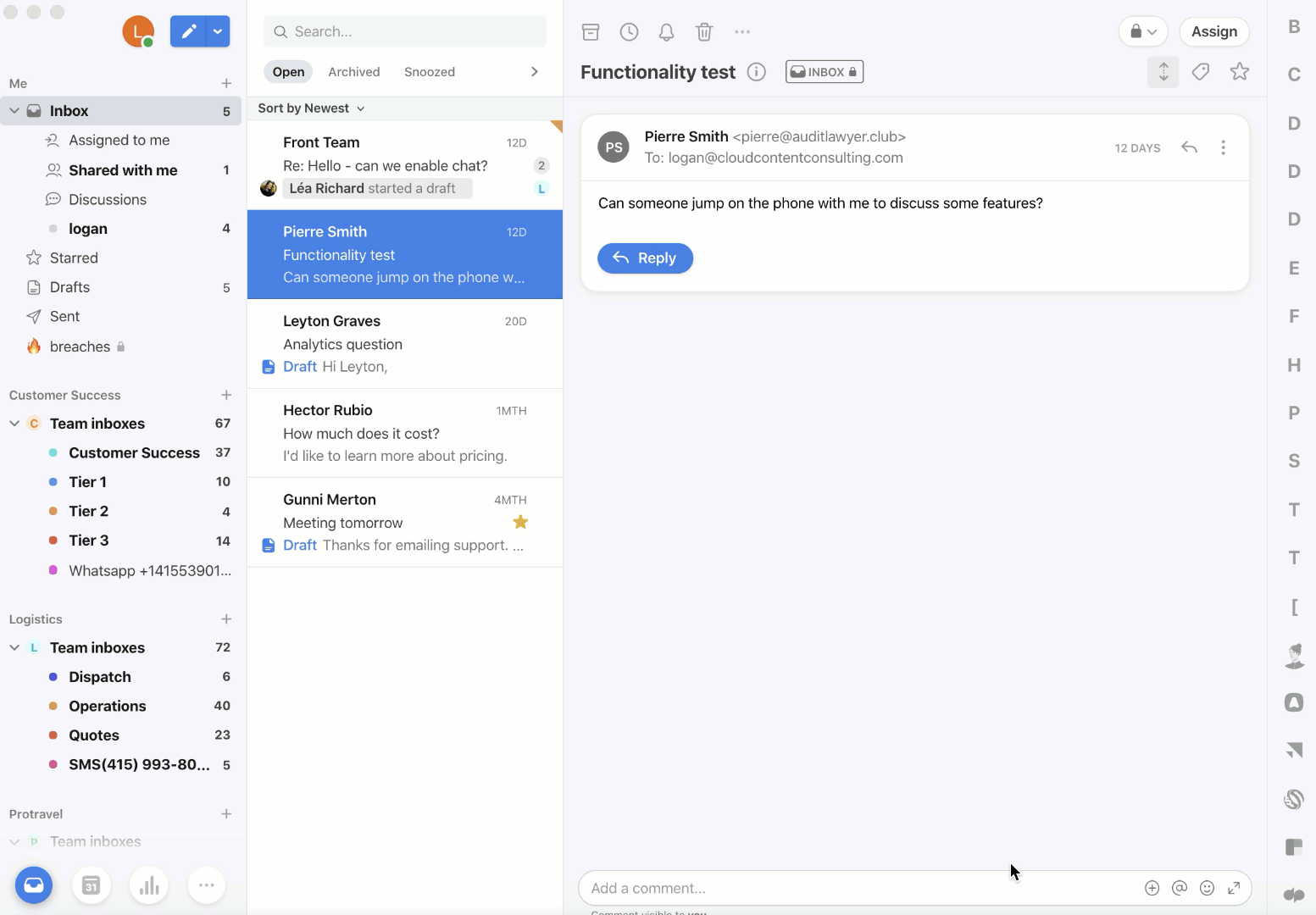 #Escalate messages
Triage and escalate messages automatically
Rules do the work for you. Set them up to triage messages immediately, automatically tag or assign messages, and save your team time.
Automate tagging, assigning, and triaging by creating rules
When you create a rule, you create an automated process that escalates messages for you and helps your team. Rules are a no-code way to create the exact workflow your team needs, while using the best of Front's features. What does your team need to succeed? Assignments? Message templates? Rules can do that. Spending some time creating rules early in your Front journey will help your team be even more efficient. The combinations are nearly limitless, but an example of a rule could be:
When: there's an inbound message
If: the inbox is [inbox name] and from an email address that contains [@domainname.com]
Then: Add tag [select tag]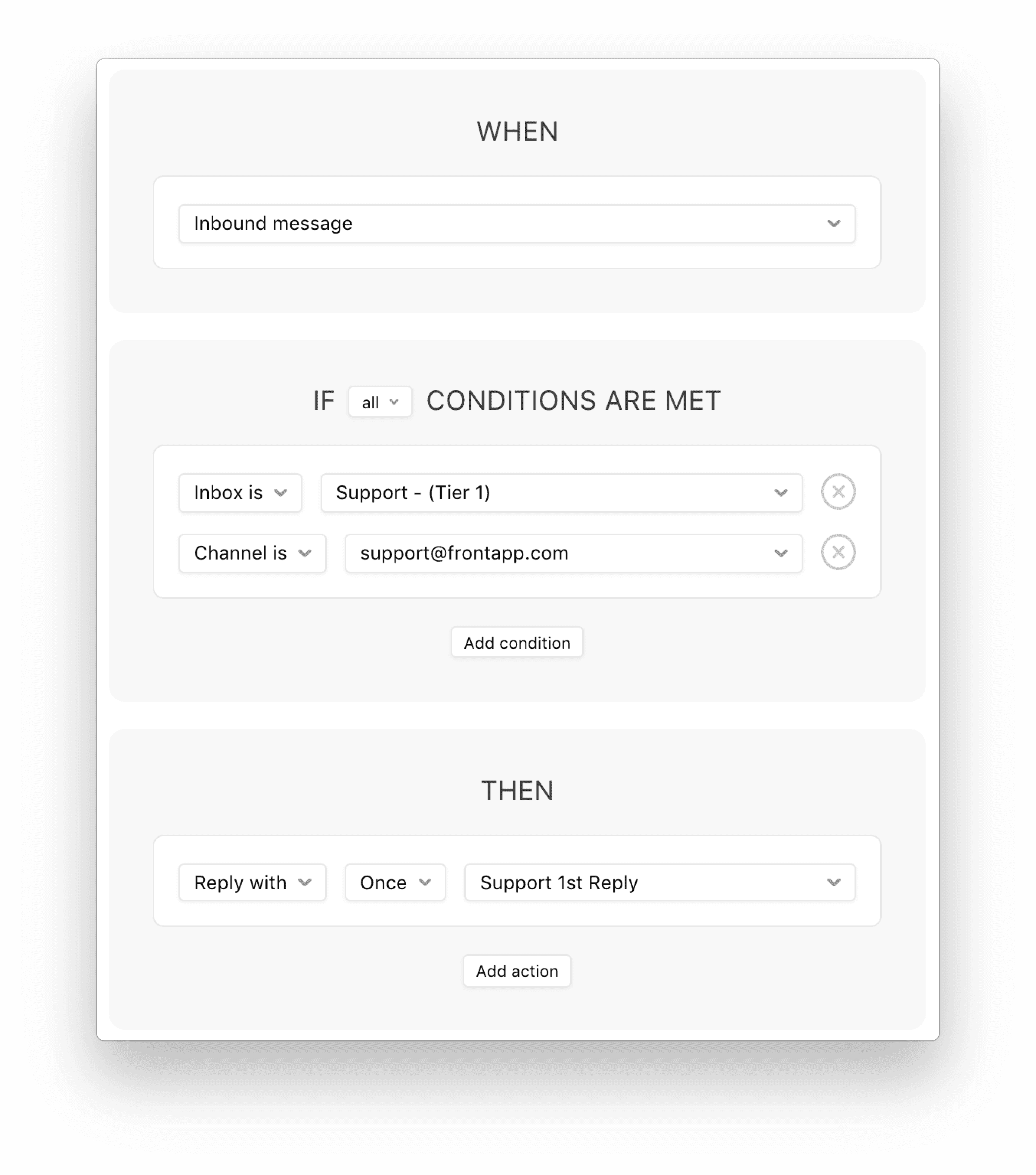 You can customize rules in a variety of ways to fit your team's needs. Some examples are:
Time-based rules

Routing rules

Archiving rules

Tagging rules

After hours rules
Use SLAs to help your team meet response time goals
An SLA, or Service Level Agreement, is a goal or agreed upon amount of time for businesses to respond or resolve client messages. Even if you don't have contractual SLAs in your client agreements, setting specific response time goals helps you understand and improve your customer experience. Front's SLAs can be customized to automatically route inbound conversations to a specific team or employee, classify them with a custom tag, and then send them to another application, like Slack. Any customer-facing team who wants to improve their client communications workflow and ensure nothing gets missed can benefit from Front's SLAs.
#Personalize communication
Human-touch, at scale
The magic of Front is in its personal touches, with customized message templates and signatures. Front automates your busywork to keep your teams happy, and adds a personal touch so your customers feel connected.
Save common messages as message templates
Create message templates to save time and keep responses on brand. You can think of message templates as canned outlines to your most common responses; your team selects which one fits their needs, then spends some time personalizing. Rather than a common response, you'll keep the tone and voice consistent for your customers. As a bonus, message templates make a great training tool by helping your team learn how to talk to customers over email.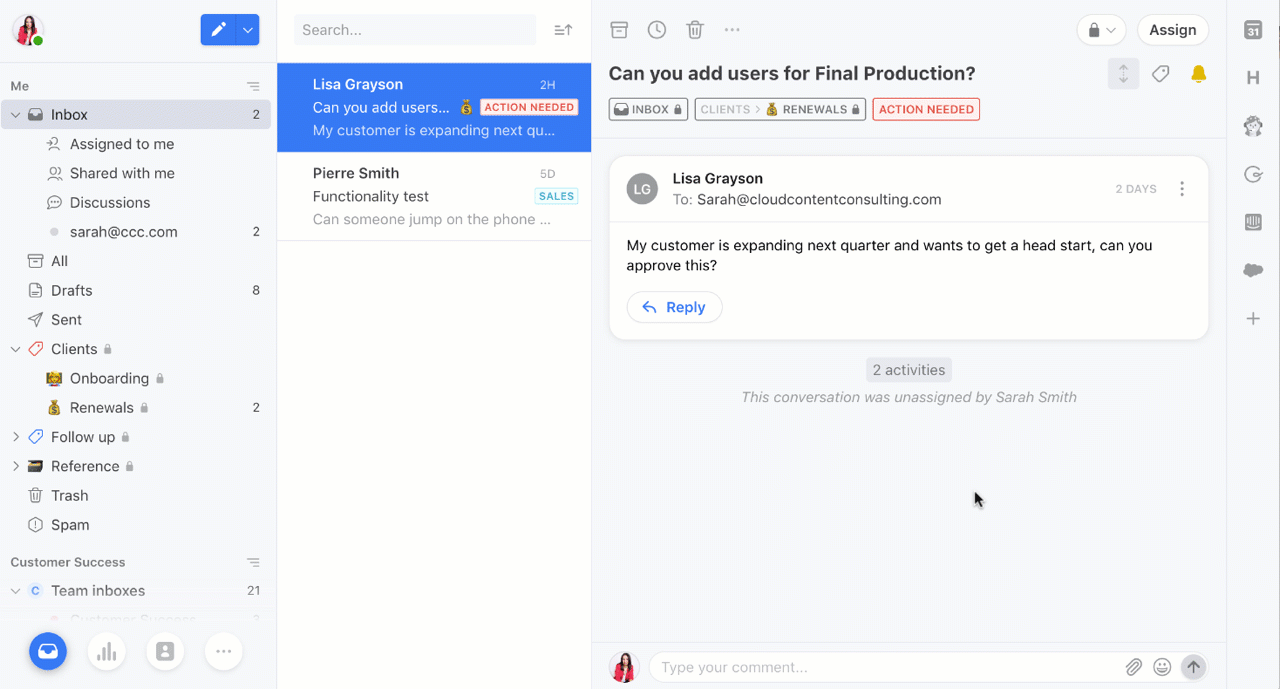 Create multiple signatures
Front allows for endless ways to collaborate, and soon enough you'll be working on a single message with a handful of others to make it awesome. To deliver a consistent experience for your customers, create multiple team signatures so your team signs off on emails the same way, every time. It's always easy to opt out and use your individual signature instead, but admins can create as many team signatures as they want to provide options.
Share this guide
Want to see Front in action? Get started!