Front does customer support better than Freshdesk
Top choose Front over Freshdesk because:
We're the customer communication hub that redefines traditional help desks
You shouldn't have to choose between efficiency and the human touch
How we stack up
Front
Front is the modern solution to customer service. Its familiar, collaborative interface powers support teams of all sizes to treat customers like humans, not tickets.
One hub for all customer and internal communication

Powerful collaboration tools, like the ability to partner on customer cases

Comprehensive email management features with shared inboxes, collaborative email, and campaigns

Personalization options that show customers they're more than a number

Real-time, deeper analytics for SLAs, inbox insights, and performance metrics
Freshdesk
Teams waste time, energy, and revenue opportunities when they don't have what they need in one place. Your customers will feel the headache too.
No native SMS support

Restricted collaboration tools for non-paid users

Lack of support for both shared and individual email inboxes

Ticketing structure limits ability to create personalized experiences for customers

Trailing, paid-only access to shallow metrics and insights
Because they're humans — not tickets
Collaborate cross-functionally with ease
Front is built for teamwork at scale, so customers always get an authentic, thorough reply. Tag teammates in with simple @mentions on email. Assign or escalate messages in a few clicks. Show every customer you care.
Personalize care with holistic views of every customer
With a shared view of email, Facebook, SMS, calendars, live chat, CRMs, and 80+ apps in one space, you'll have all the context you need to deliver the right response.
Ensure nothing falls through the cracks
Get real-time visibility into metrics and insights about the most important stuff, from team performance to customer health.
8,000+ companies delight customers with Front
And we don't let them down
See how Front works
You're in great company
Culture Amp has achieved net promoter scores of over 60 since using Front. Now that's something worth promoting!
Shopify has seen the number of replies per conversation decrease by more than 10 percent each month
MNX has saved $200k in productivity/efficiency savings.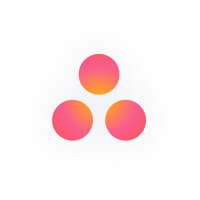 Integrate your favorite apps — or build your own
Take back your browser tabs. Integrate your apps, data, and channels into the same tool you use to message your customers.