Finally, your Gmail inbox organized with Front
Connect Front with Gmail to experience:
Modern shared inbox capabilities
Unmatched team collaboration
Email management bliss
Customer experience that truly delights
8,000+ high-impact teams rely on Front
And we don't let them down
The secret to shared email management
One hub for everything
It's more than email. Manage messages, calendars, CRMs, and 80+ other apps in one inbox — and win back time to focus where it matters most.
Workflows make work flow
Who said rules are no fun? Our no-code rules engine helps teams automate manual systems at scale and spend that energy where it should be — on high-stakes conversations.
Collaborate like never before
With features your team needs to efficiently respond to every message with speed, email is now a team sport. Comment directly on emails, edit drafts together, triage from shared inboxes, and more.
See how Front works
You're in great company
Culture Amp has achieved net promoter scores of over 60 since using Front. Now that's something worth promoting!
Branch saw a 482% return on investment (ROI) with Front, driven by over $715,370 in productivity and cost savings.
MNX has saved $200k in productivity/efficiency savings.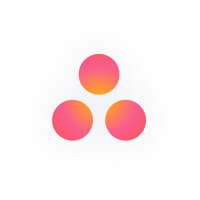 Integrate your favorite apps — or build your own
Take back your browser tabs. Integrate your apps, data, and channels into the same tool you use to message your customers.