See why users choose Front over Gorgias
Same pricing whether you manage 5 or 5,000 tickets
In-depth performance & CX analytics
Communication channels like SMS & Twitter included in all pricing plans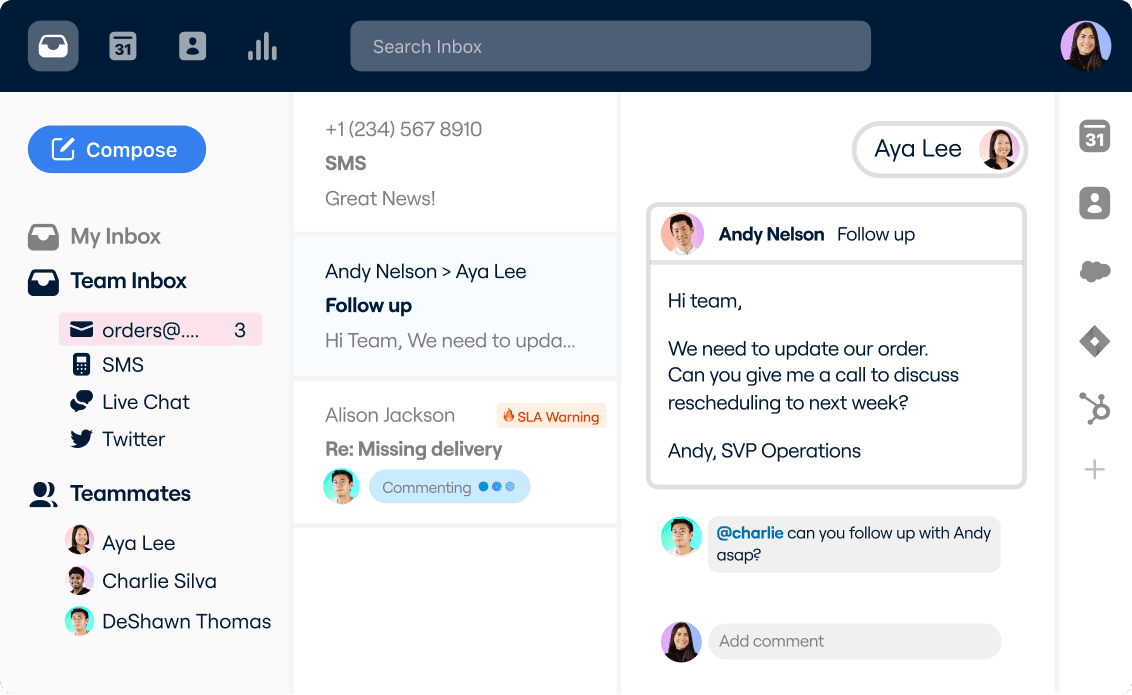 Work more efficiently to focus on the customer
Manage all customer conversations in one place
Access email, Facebook, Twitter, WhatsApp, SMS, live chat and 50+ apps from your inbox. No more switching between tools or forwarding emails.
Save time and collaborate instantly with no-code workflows
Assign and route messages, trigger alerts when SLA breaches occur, mention teammates and collaborate through comments using smart rules
Customer context at your fingertips
Get key insights from your CRM, so responses are always accurate and personal. Measure CSAT, SLAs, and track response times to deliver 5-star customer service on every channel.
8,500+ companies delight customers with Front
And we don't let them down
See how Front works
Culture Amp has achieved net promoter scores of over 60 since using Front. Now that's something worth promoting!
Branch saw a 482% return on investment (ROI) with Front, driven by over $715,370 in productivity and cost savings.
MNX has saved $200k in productivity/efficiency savings.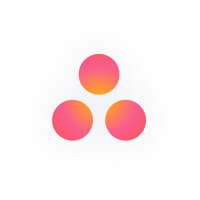 Integrate your favorite apps — or build your own
Take back your browser tabs. Integrate your apps, data, and channels into the same tool you use to message your customers.