Familiarity of Gmail, efficiency of a help desk.
Front is the #1 alternative to Hiver that doesn't lock you into Gmail. We're a robust customer operations platform that streamlines communication to enable exceptional service at scale.

8,500+ companies delight customers with Front
And we don't let them down
Email with the power of a help desk
All your channels. One place.
An omnichannel platform that consolidates messages from all your communication channels – email, SMS, social media, live chat, WhatsApp – all in Front.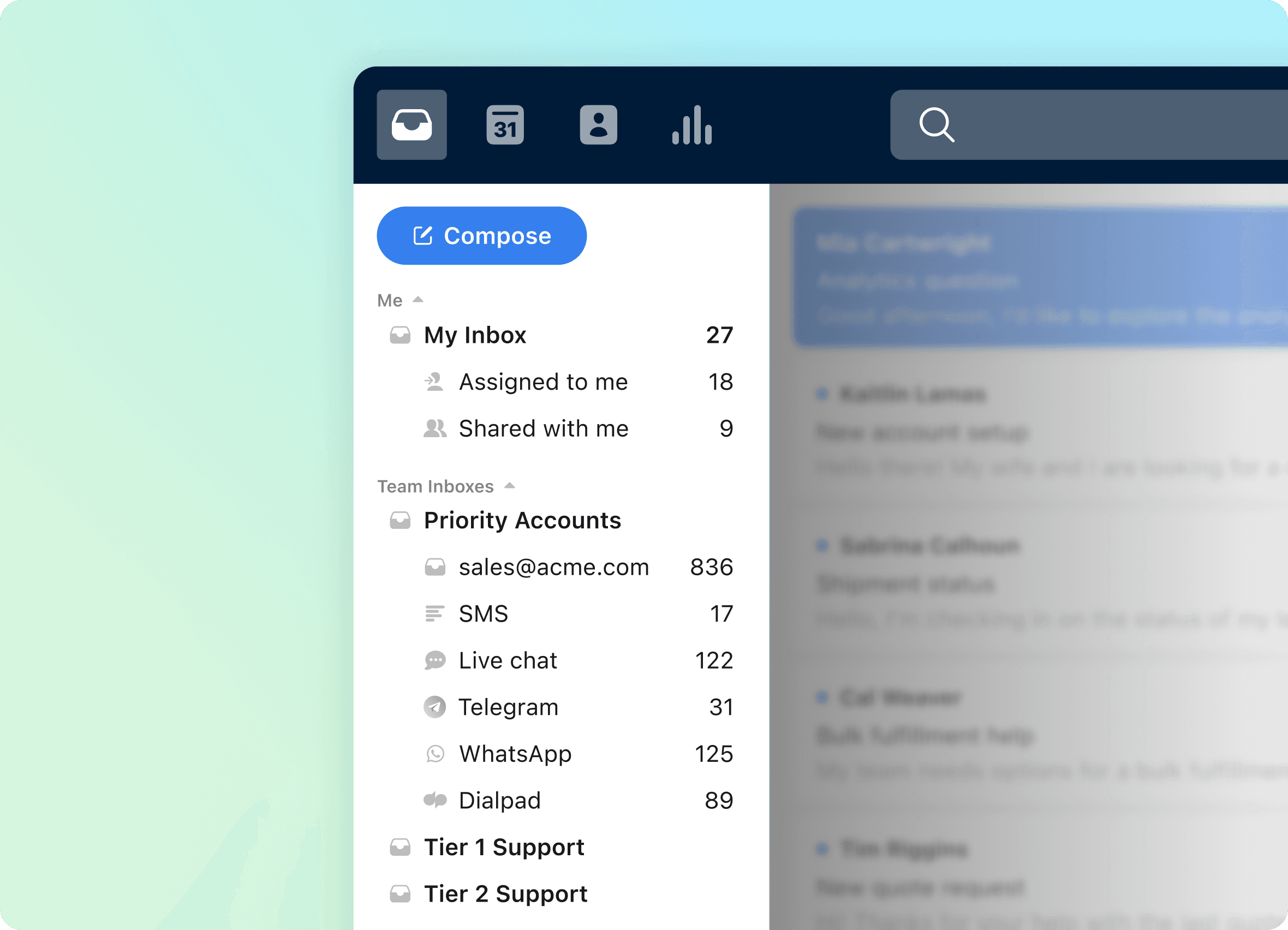 Automated workflows that make work flow
Save time with powerful workflow automation that's simple to set up, maintain, and scale however you need it to.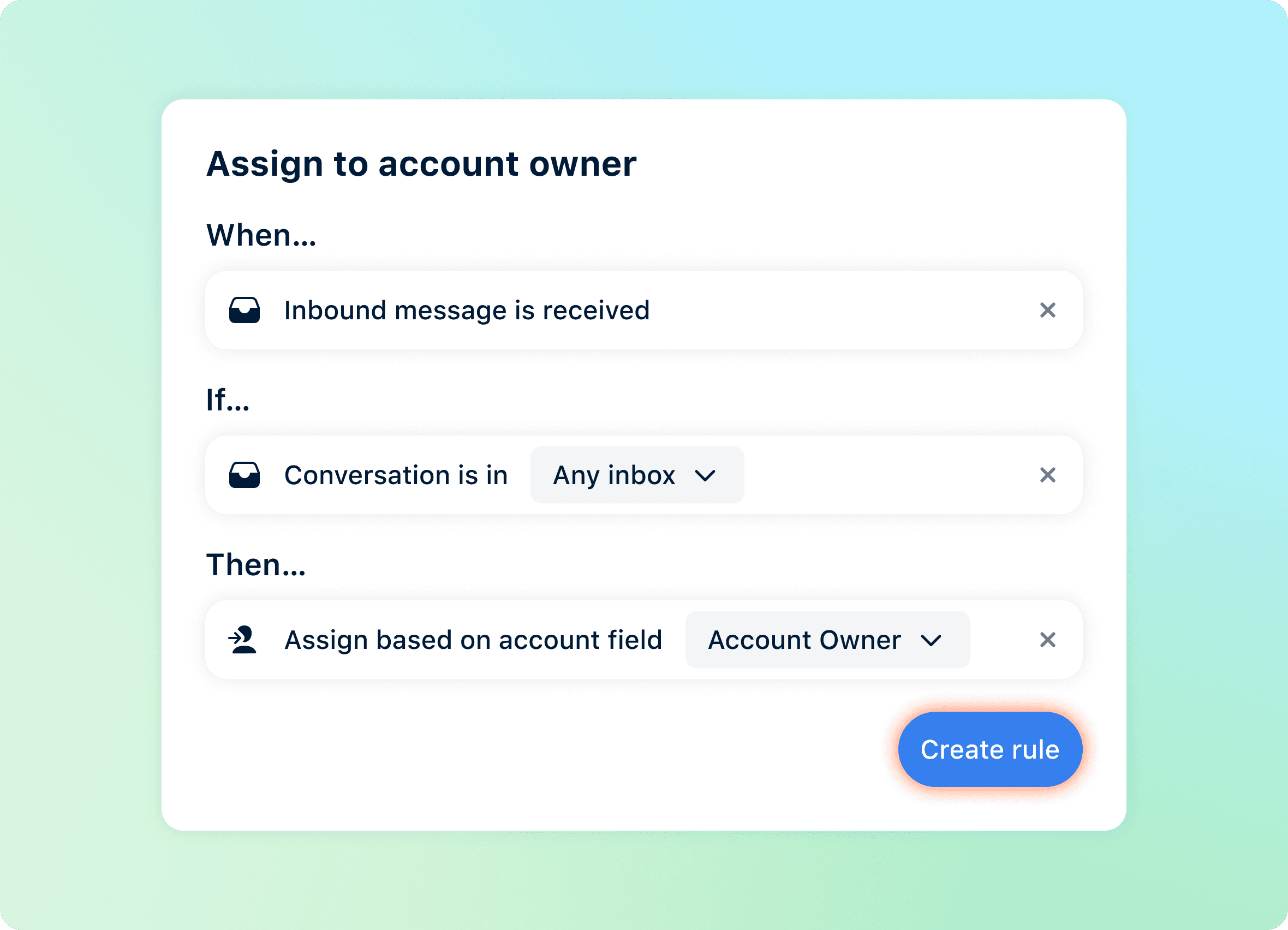 The solution you need — flexibility included
Every team has different needs, and Front is built to meet them all. Our expansive (and always growing) collection of no-code integrations empower customization for every workflow.
Still using Hiver? Top teams go with Front
Front
An all-in-one customer communication platform for teams and individuals with no-code automations, integrations, and analytics. Front brings all your work apps and channels into one simple hub.
Shared inboxes for customer-facing teams

Collaborate in shared drafts

Works with Gmail and Outlook

Comprehensive SLA management and reporting

Share & collaborate on individual emails

Native SMS capability

Enterprise-level admin controls

Easily transfer emails between shared inboxes

Assign or mention teammates in your individual inbox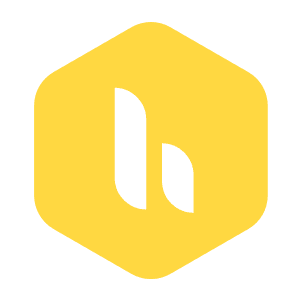 Hiver
A plug-in for Gmail that adds shared inboxes to your existing Gmail infrastructure. Hiver also includes basic features like delegation, tagging, notes, and reporting.
Shared inboxes for customer-facing teams

Collaborate in shared drafts

Only works with Gmail

Has SLA monitoring, but no SLA reporting

Can only collaborate in shared inboxes

No easy multi-channel functionality

Limited admin controls

Can only transfer emails to or between shared inboxes by forwarding

Notes and tags don't work in individual inboxes
Culture Amp has achieved net promoter scores of over 60 since using Front. Now that's something worth promoting!
Branch saw a 482% return on investment (ROI) with Front, driven by over $715,370 in productivity and cost savings.
MNX has saved $200k in productivity/efficiency savings.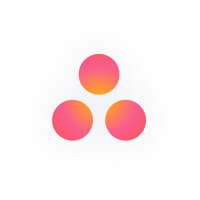 Integrate your favorite apps — or build your own
Take back your browser tabs. Integrate your apps, data, and channels into the same tool you use to message your customers.