Use Front to deliver better service than Intercom
Customer service is more than a ticket number. Front combines the efficiency of a help desk and the familiarity of email, so teams can deliver exceptional service at scale.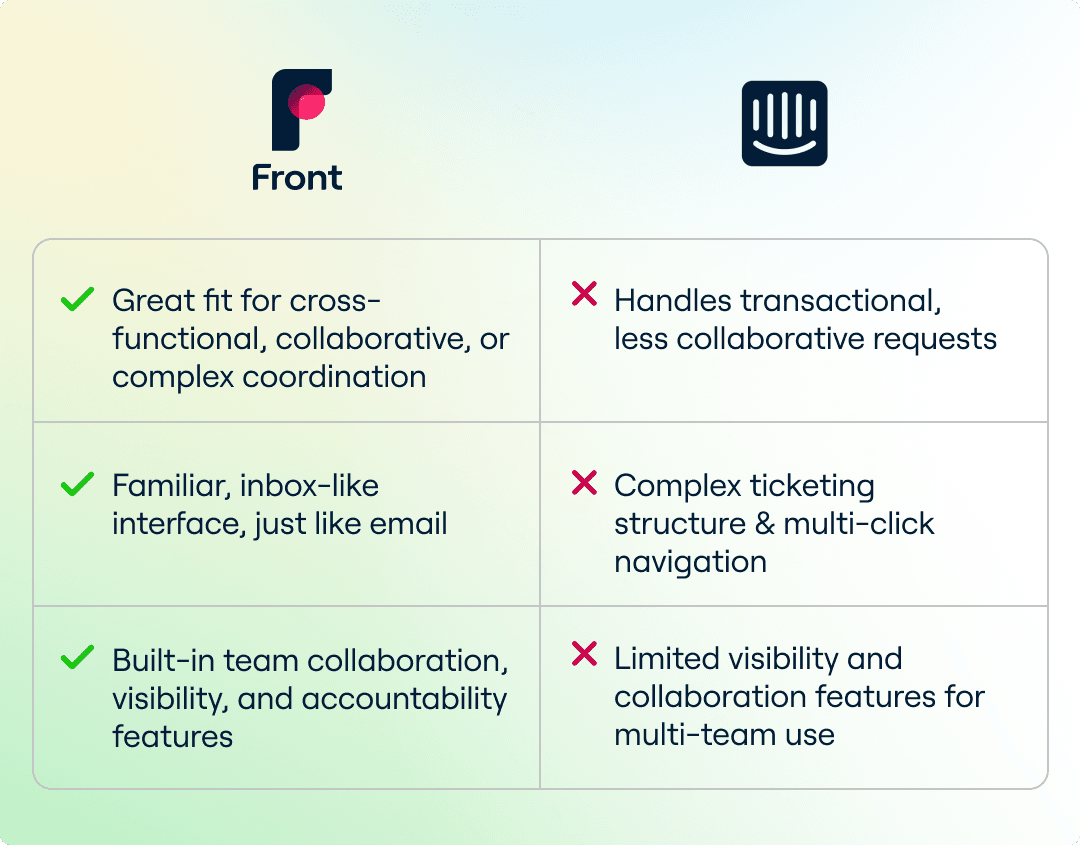 8,500+ companies delight customers with Front
And we don't let them down
Deliver great service in every customer interaction
All your channels. One place.
An omnichannel platform that consolidates messages from all your communication channels – email, SMS, social media, live chat, WhatsApp – all in Front.
Collaborate like never before
Give your customer service team the gift of effortless collaboration. Loop teammates in with simple @mentions on emails. Share conversation history with ease. Escalate messages in just a click.
Automated workflows that make work flow
Save time with powerful workflow automation that's simple to set up, maintain, and scale however you need it to.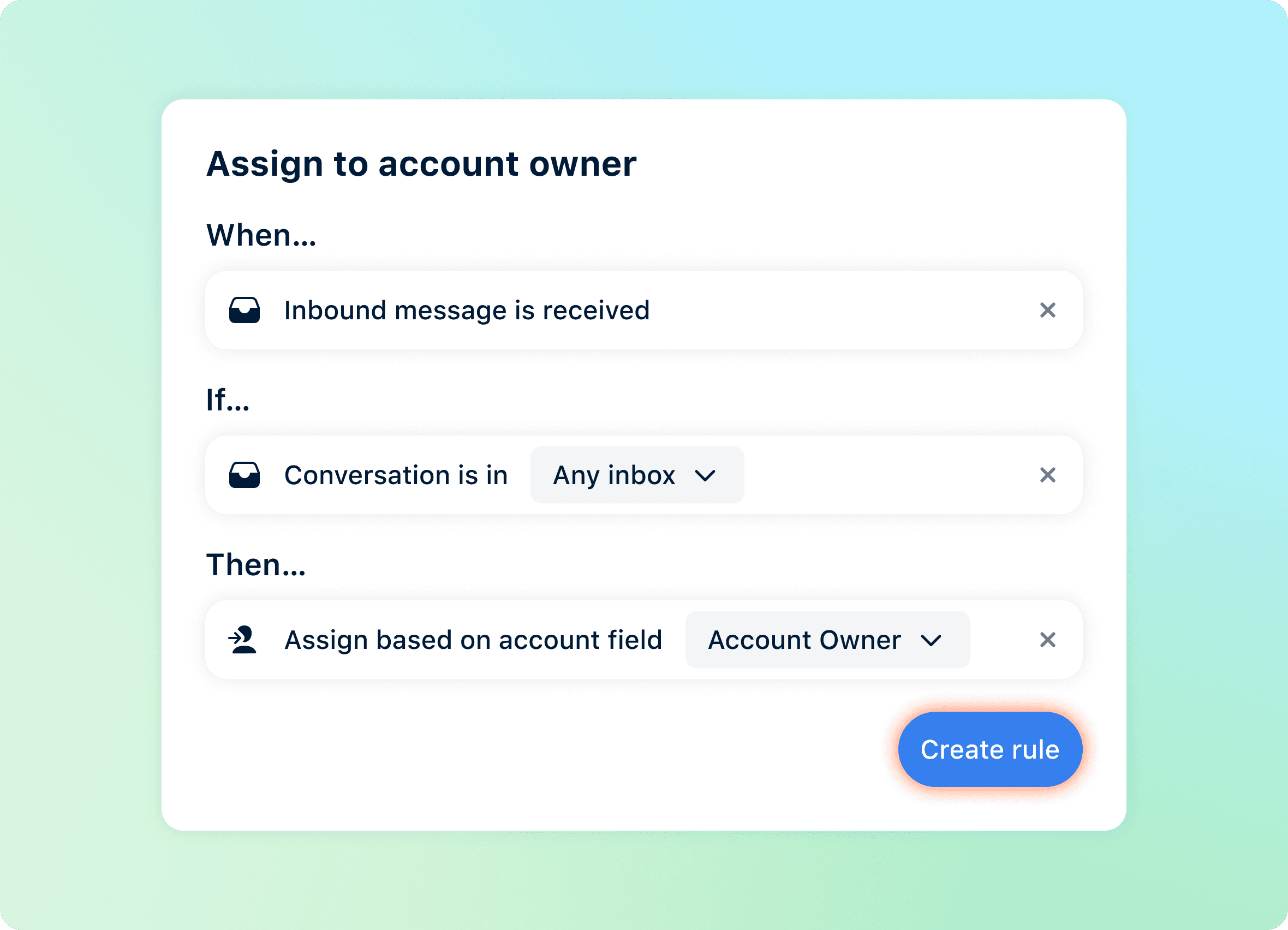 How we stack up
Front
Front is an all-in-one customer service platform. Its familiar, collaborative interface powers service and support teams of all sizes to acheive the efficiency of a helpdesk with the familiarity of email.
Say goodbye to context switching – bring together all your communication channels in an omnichannel inbox

Seamless, cross-team collaboration such as @mentions, comments, assignments, and shared drafts

Multichannel support via email, SMS, live chat, Facebook, WhatsApp, Twitter & more

Familiar inbox-driven architecture, workflow templates, and pre-built analytics make it easy to implement, administer, and use Front

No hidden fees or costs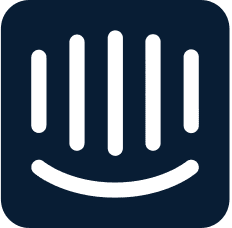 Intercom
AI is not the only future of customer service. Teams waste time, energy, and revenue opportunities when they don't have what they need in one place. Your customer service will be impacted too.
Separate, disparate apps that keep teams hopping between tools

Ticketing architecture leads to disjointed collaboration and limits the ability to create personalized touches

No native support for email as a channel

Robust configurability for specialized admins where this flexibility is better suited for large enterprises with complex setup needs

Hidden pricing and growing costs to configure Intercom for your needs
Culture Amp has achieved net promoter scores of over 60 since using Front. Now that's something worth promoting!
Branch saw a 482% return on investment (ROI) with Front, driven by over $715,370 in productivity and cost savings.
MNX has saved $200k in productivity/efficiency savings.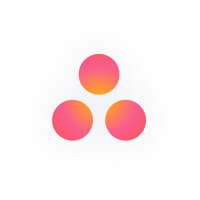 Integrate your favorite apps — or build your own
Take back your browser tabs. Integrate your apps, data, and channels into the same tool you use to message your customers.