Streamline shipper and carrier communication with Front
Front's shared inbox platform helps 3PLs deliver fast and accurate service at scale
8,500+ companies delight customers with Front
And we don't let them down
Efficient operations and exceptional customer service
Automate message routing to the right teammate
Create customizable workflows to automatically route messages based on account owners, expertise, geography, team shifts and more. Centralize email, WhatsApp, and text messages in a single place to increase efficiency.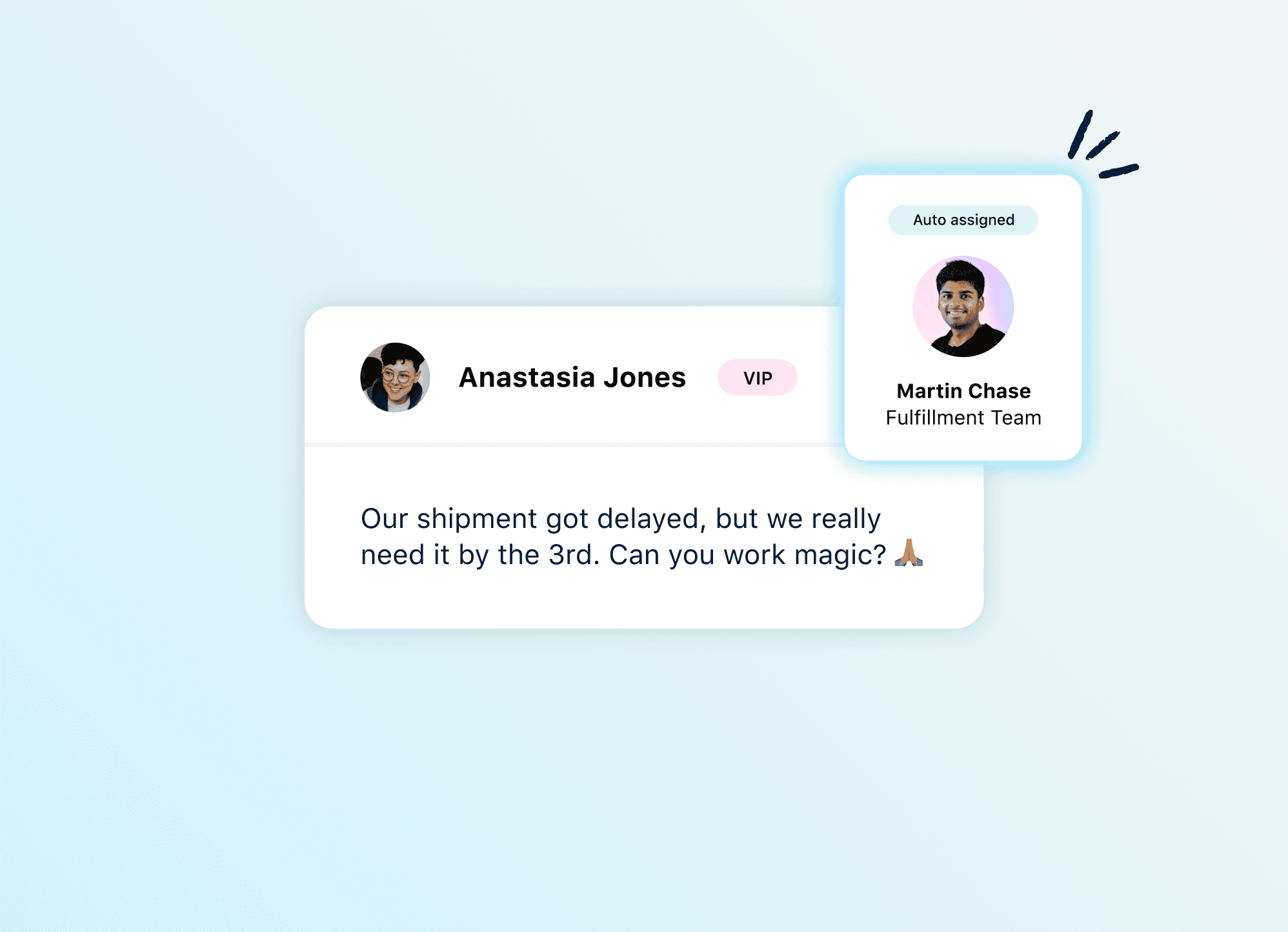 Deliver thoughtful customer service with speed
With Front, writing a comprehensive reply doesn't slow teams down. Every conversation is surrounded by customer history, relevant data, and built-in collaboration so teams can work behind the scenes to craft better responses, faster.
Track customer satisfaction and team performance
You can't improve what you can't measure. Gain insight into key customer service metrics like resolution time, CSAT and more. By knowing how the team is performing, you can focus on making improvements and holding employees accountable.
3PLs achieve increased efficiency with Front
MNX maintained response time SLA even as volume increased 4-times and cut employee churn by 20-25%.
Estes Forwarding Worldwide automatically routes messages to the right person, reducing email volume by 80% and eliminating duplicate work.
Sennder saves 3,500 hours per month using Front integrations. Since using Front, daily email volume has decreased by 80%.
How do we stack up?
Front
For fast-growing, collaborative teams that value personal communication but need to deliver at scale, and alongside analytics and automation.
Designed for team collaboration

Integrates data from all systems

Automation eliminates manual workflows

Provides sophisticated analytics on teams and customers

One omnichannel inbox that integrates all communication channels into a single interface
Outlook
Designed for personal, one-to-one communication... thats about it.
Designed for individual use

Customer context and data lives in 3rd party apps

Does not support automation

Cannot be measured, so it cant be improved

Team members need different tools for different channels
More on Front for logistics