Workflow automation
Less time with manual work. More time with customers.
Discover powerful workflows that help teams stay efficient by organizing messages and reducing email volume. Delighting customers at scale never looked this easy.
Let no message slip through the cracks
Instantly route messages to the right person without reply-all's, forwards, or all the internal back and forth.
Ensure rapid responses with easy-to-track SLAs
Increase team responsiveness via service level agreements (SLAs) and automate gathering feedback.
Unlock visibility to power analytics
Categorizing your customer communication provides insights that help improve performance over time.
Streamline workflows to resolve customer conversations faster
1. Tag and archive every message
Understand your inbound messages to help your team know what to work on next and track trends for easy reporting.
2. Route to the right team
Move messages to the correct shared inbox for each team to resolve customer inquiries efficiently. You'll be surprised at the minimal internal back and forth.
3. Assign for clear ownership
Know every message gets handled by the teammate best fit according to their expertise or availability — without leaving any message behind.
4. Resolve fast and effectively
Guarantee a rapid response, get notified on your SLAs, and follow up with CSAT surveys to keep up that upward trend.
Customize workflows further — no coding required
Seamless escalations and handoffs
Automatically loop in the right team members or transfer messages to another department based on keywords, priority, customer data, and more.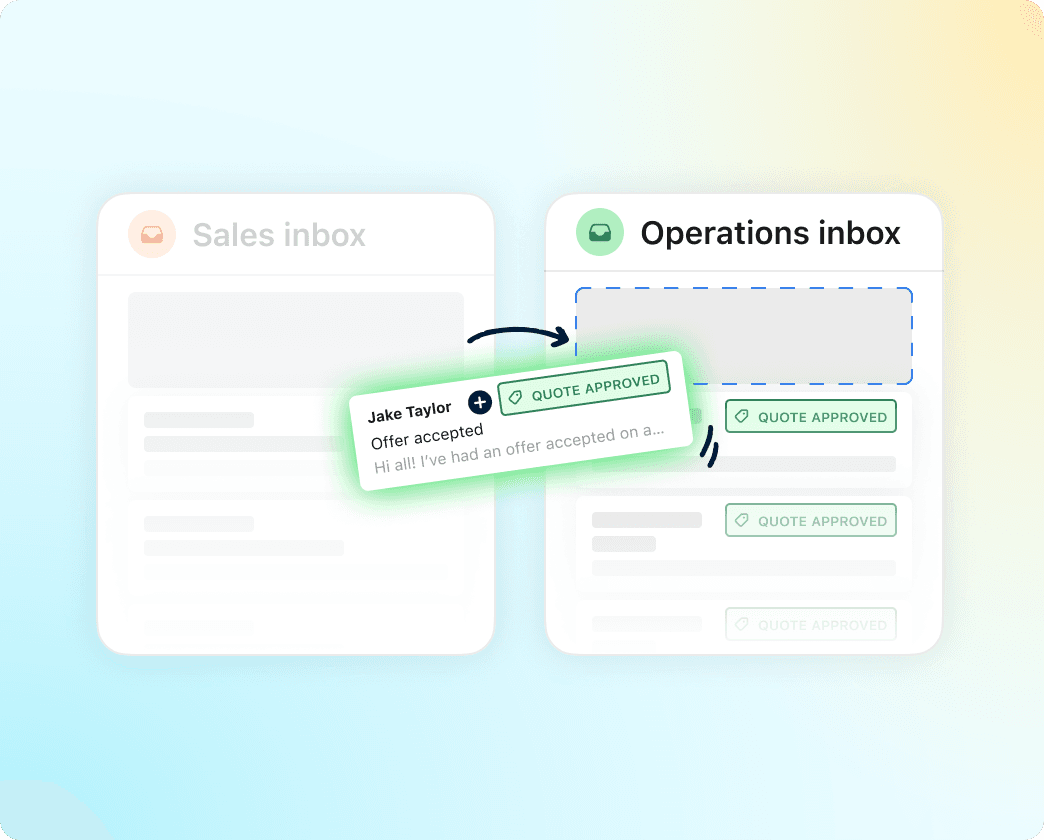 Workload balancing
Make sure no teammate is overwhelmed when messages are distributed according to their capacity. That way, you hit your SLAs for happier customers.
Consistency across teams and shifts
Ready to hand off to the next shift? Out of office? Redirect messages automatically so no message gets accidentally missed.
Smart rules
Save time on rule upkeep using dynamic variables that automatically reflect the latest data on your customers, accounts, and teams.
Built on your business data
Use data synced from other systems in your workflows, like account data from your CRM or customer order status.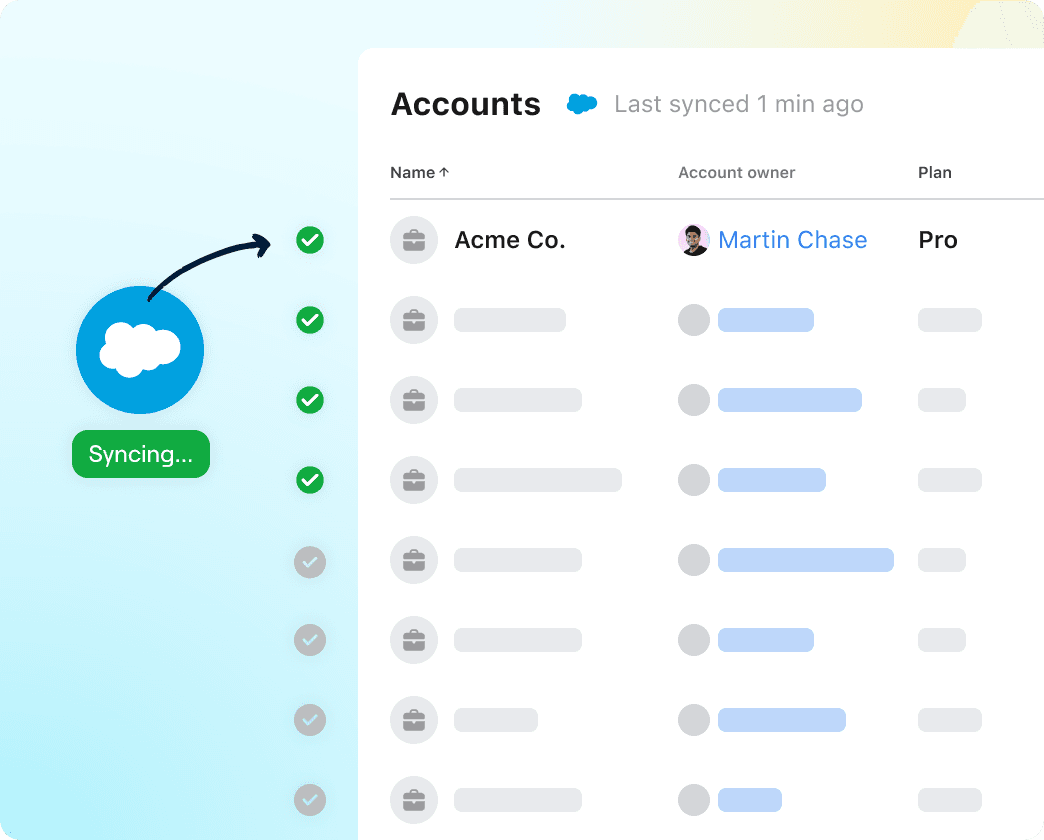 Front has us follow up with messages automatically tagged as urgent if no one has replied. We also use keyword rules to tag based on different kinds of requests we receive. Now, we can use analytics to report on trends long-term, giving us visibility we never had in Outlook.