Omnichannel inbox
All your channels in one place
Centralize every customer conversation in one platform. Your team works more efficiently, while your customers get a seamless experience.
Meet your customers where they are
Match your customers' preferred channel without leaving Front — their experience stays seamless.
Less context switching, more productivity
When your apps are consolidated into Front, you can respond faster especially with the help of automated workflows.
Keep up with the latest communication trends
Get up and running with new channels fast by integrating them into a familiar, email-like inbox experience.
A game-changing way to manage inbound messages — no matter the channel
All your channels. One place.
Consolidate messages from all your communication channels — email, SMS, social media, live chat, WhatsApp — all within Front.
Workflows that grow with you
Skip the piecemeal workflows per channel. Front's automated workflows organize and prioritize conversations across your channels at scale.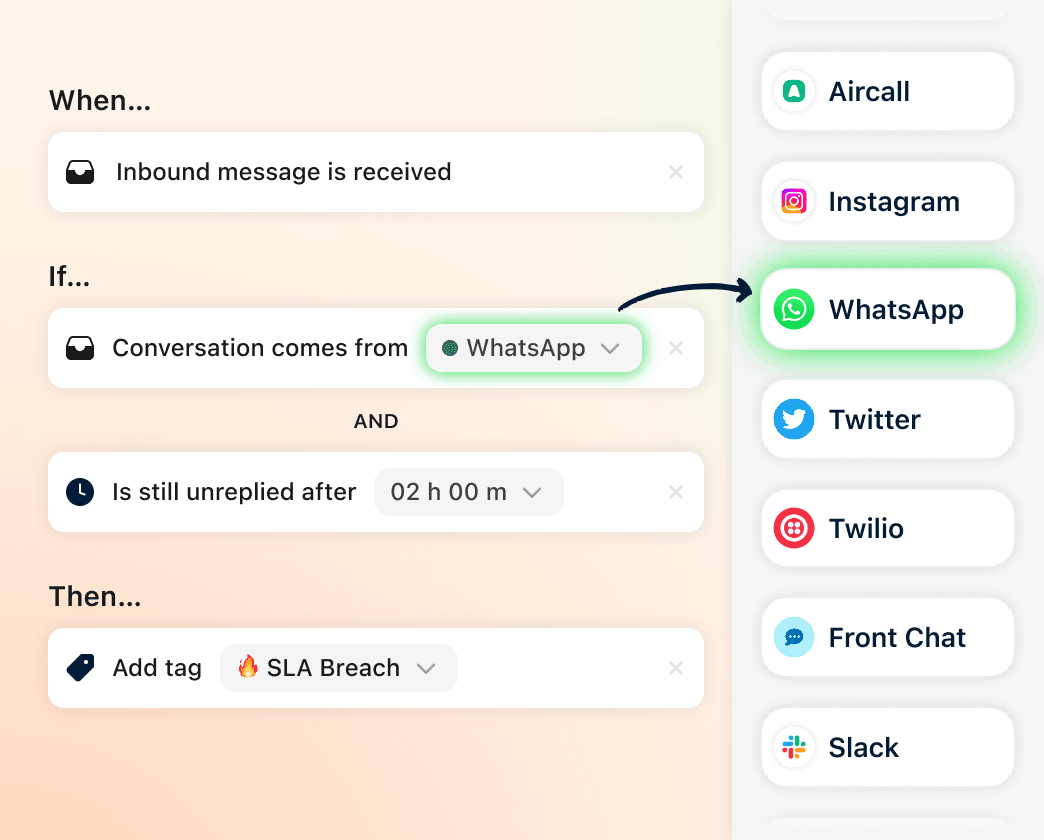 All the history at your fingertips
Look back on a complete view of past conversations to get up to speed on the context and resolve new inquiries as efficiently as possible.
Unified reporting
Quickly understand what's happening across channels, dig into team performance and customer satisfaction, and use these insights for faster impact.
25+ ready-to-use channels
Extend your reach when you can easily add any channel. Or, use Front's API to pull in messages from your custom channels.
Explore the Integrations Directory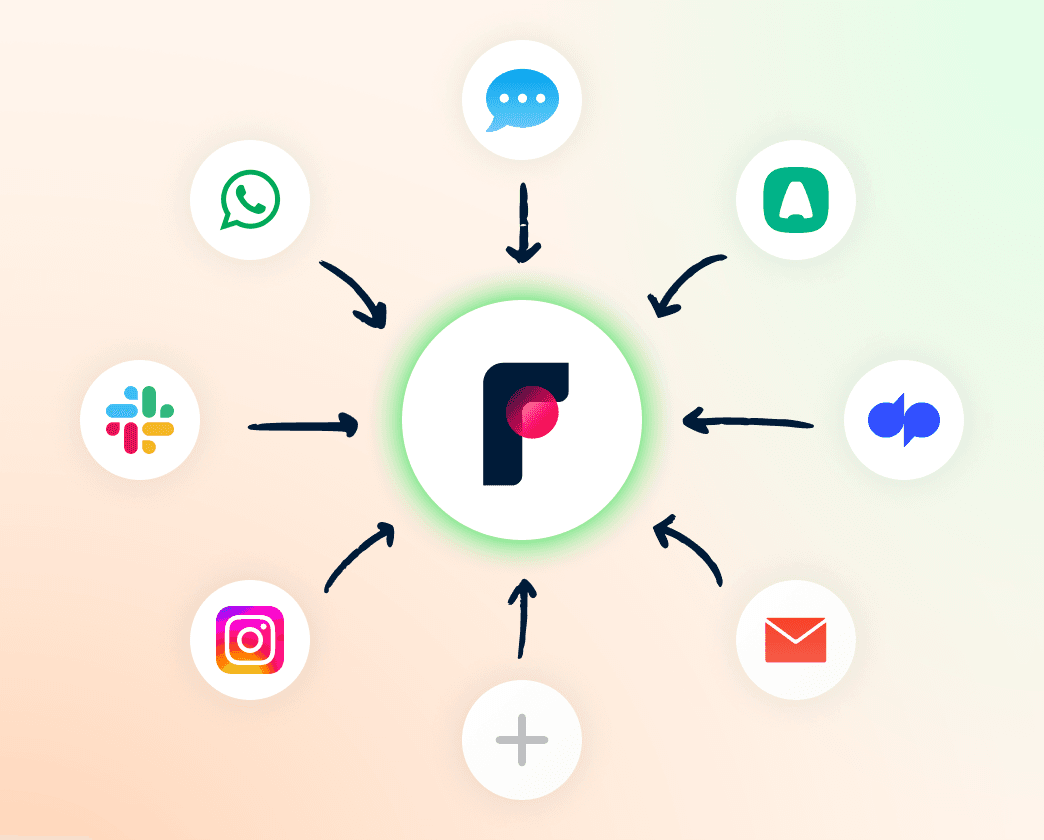 Behind-the-scenes collaboration for every customer conversation
Manage channels in shared inboxes
Easily manage all inbound messages from an intuitive, email-like interface. Your team responds more efficiently, while your customers continue business as usual.
Clear ownership and accountability
Automatically get messages to the right team and assigned to the right person, so nothing gets missed and customers get answers fast.
Unparalleled collaboration
Send timely, personalized responses by @mentioning teammates to loop them in, aligning on next steps in comments, and drafting responses together behind the scenes.
Respond with complete context
With easy access to customer and account history across any channel, teams don't have to ask for repeat information — leaving customers impressed.
Get more done with built-in time savers
Views
Filter a dynamic list of conversations across channels to easily jump to what needs attention ASAP.
Message templates
Reuse your most common responses for consistent answers in every channel.
Powerful search
Quickly find what you're looking for with filters and keyword search throughout your communication.
Scheduling
Book meetings easily with full calendar functionality, scheduling links, and one-click meeting slots.
Snooze
Set a reminder to come back to a conversation later to give every customer the right follow up.
Embedded AI
Use AI to summarize a conversation instantly or draft the perfect response.
We saw our productivity improve by 40% in our member support team managing email, text, and chat. We wanted our outbound programmatic email and text communication to connect into a high-touch conversation with a human agent. And that's exactly how Front is built.