Say goodbye to your antiquated email inbox
Email inboxes or black boxes as we call them at Front are a thing of the past. Front is a customer communication hub that transforms how B2B technology teams collaborate. You can assign messages, edit CRM records, and loop teammates in on customer conversations, all without leaving your inbox. 
Get started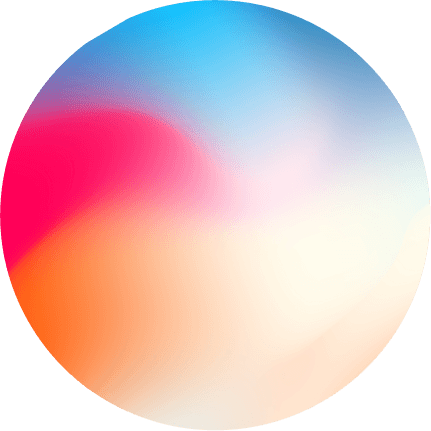 Improve Customer Experience
Collaborate on fast, thorough replies
Work together with ease. Draft messages with your team and comment on emails internally behind-the-scenes.
Drive Operational Efficiency
Cut the busywork, so your team can thrive
Replace manual tasks with easy-to-build automations so you can assign, escalate, and reply to every message on time—helping your team work more efficiently.
Increase Growth
Retain high-value customers and top talent alike
Use analytics to streamline your workflow, improve customer satisfaction, and support your team. The result? Lasting relationships with customers—and a team that doesn't burn out.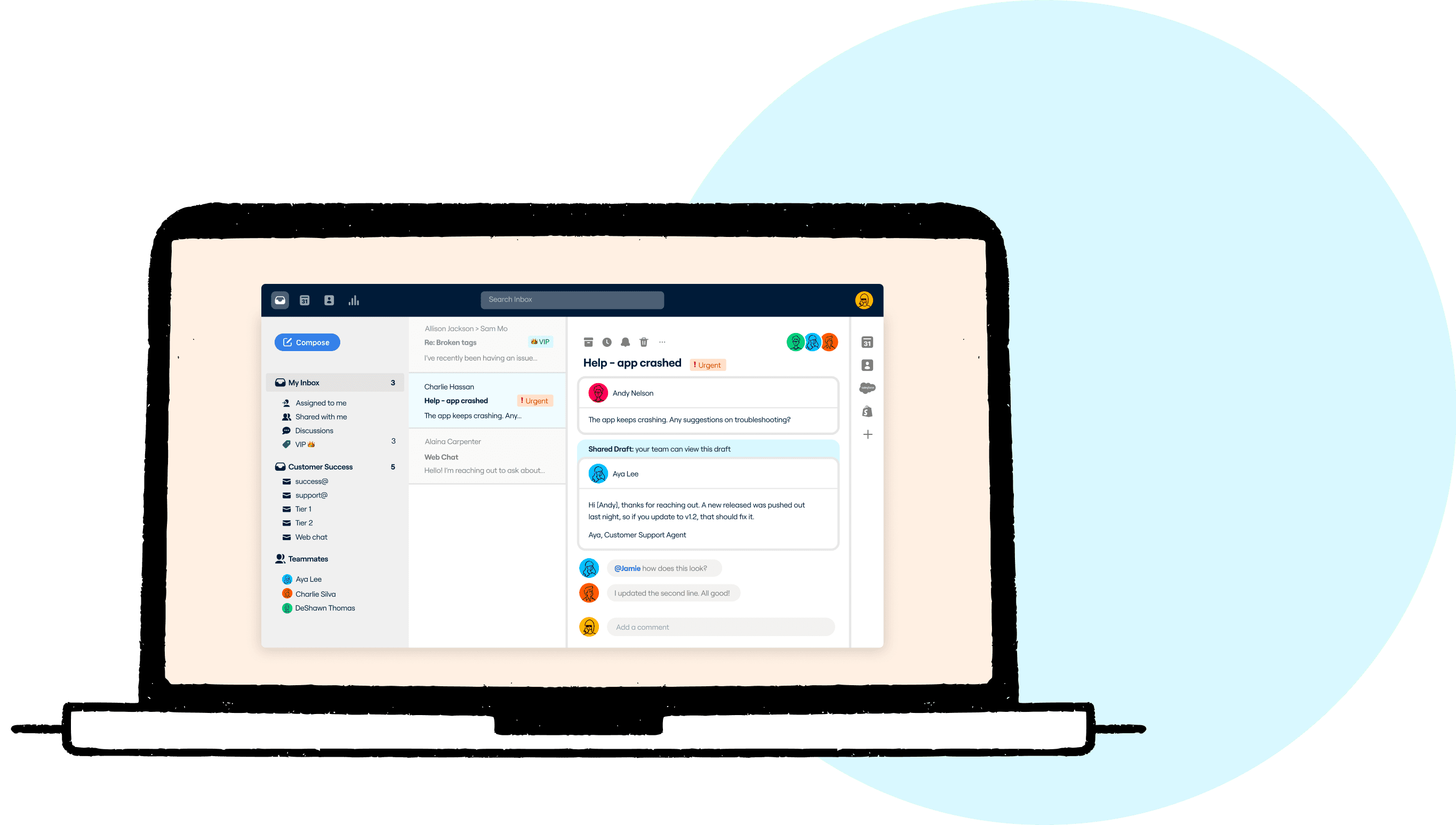 A modern communication hub with the best of both worlds
Front is a hub for customer communication that combines the simplicity of an inbox with the powerful automation of a CRM. Collaborate behind the scenes with ease, build simple automation for busywork, and access actionable analytics so your team focus on your customers.
Be it support, success, or finance—B2B teams use Front to build lasting relationships
In reducing MongoDB's email volume by over 90%, Front has empowered our team to gain operational control and dedicate more time to strategic projects.
Karin Roettgering, Director of Finance at MongoDB
We're now able to work behind the scenes to connect all the dots because of the efficiency we get out of Front.
Chris Schwass, Director of Customer Revenue Operations at Culture Amp
Any team that works collaboratively would benefit from using Front.
Samar Mirza, Business Operations Coordinator
Swipe left to see more testimonials
All customer information lives in one place
See all communication channels, and all customer context, in one place so everyone has a 360 view of critical customer information, and every customer gets the most informed reply.
Work together like never before
Draft emails together to coach teammates on better replies, and comment internally on email threads. With Front, theres no need to reference an external chat tool or create messy email chains to work together or hand off a message.
Automate work to save time
Youre growing quicklydont let manual tasks slow you down. Build simple automations to assign, escalate, and organize messages so that nothing falls through the cracks.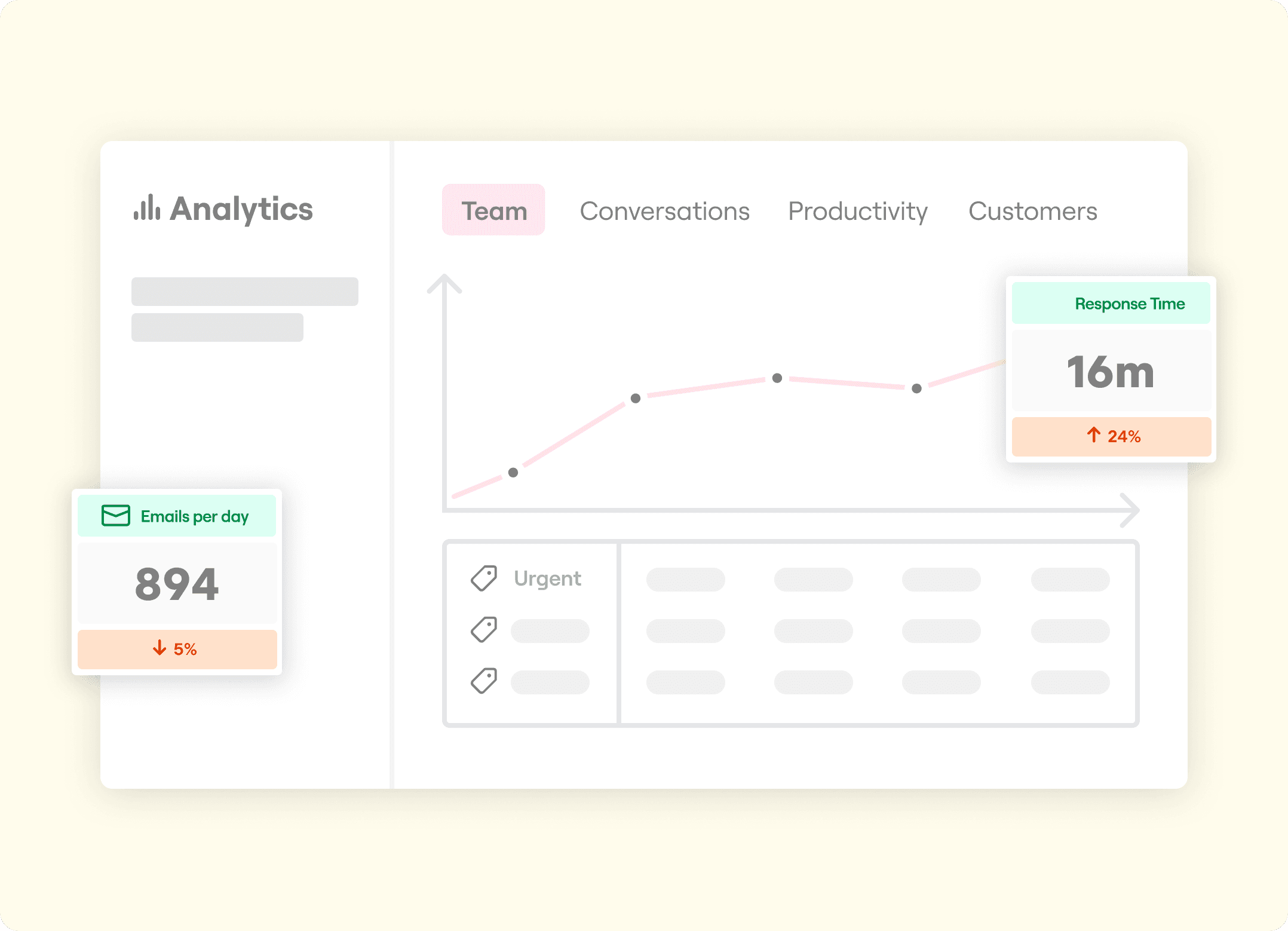 Get actionable insights that help you grow
Measure response and resolution time, teammate performance, and workflow patterns. Turn insights into action, so you can keep improving for your customers.
Front fits your team perfectly
Bring the apps, data, and messages that drive business growth into your inbox and create the workflows your team requires.

Integrate your favorite apps into Front—or build your own.
Resources to deliver extraordinary experiences
Swipe left to see more resources