Every minute matters when it comes to closing new business. Missing a call back or being slow to reach out to a new lead could mean losing out on a big opportunity.
That's why we're always thinking of ways to help you respond faster and serve your customers better. So we're bringing Dialpad into your inbox to handle calls directly from Front — no tab switching or window Jenga required.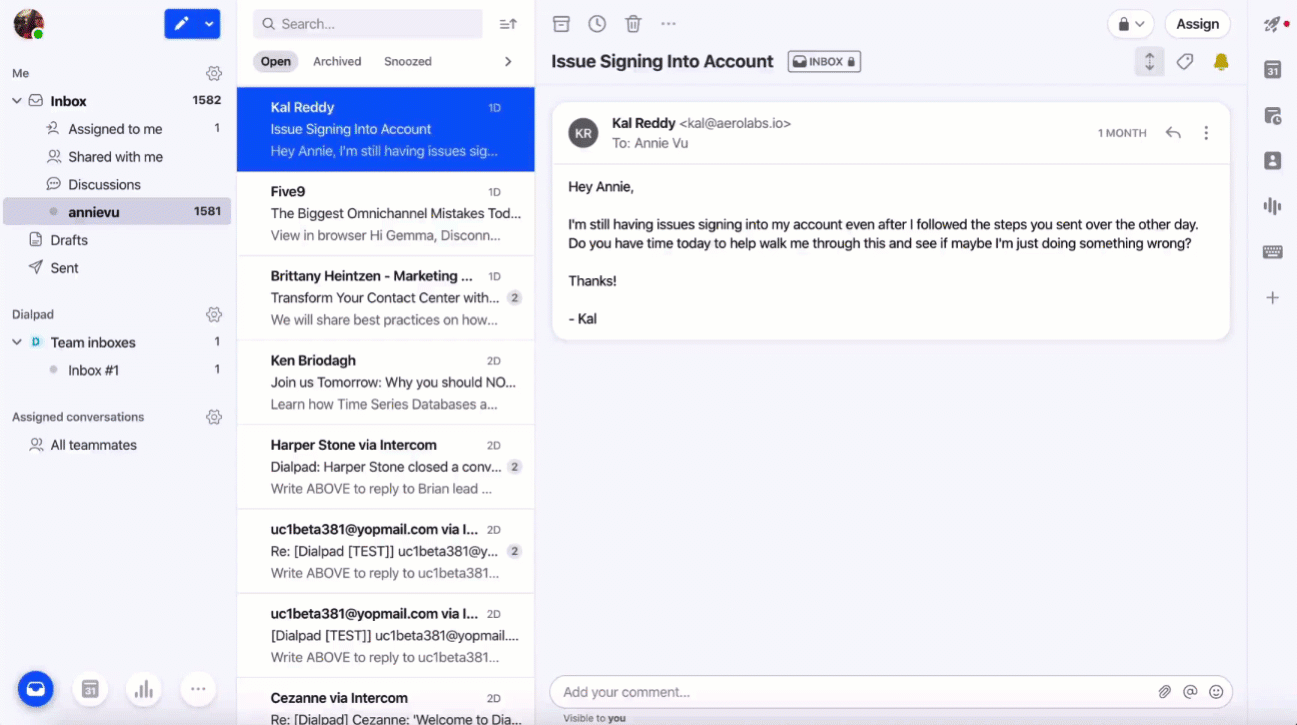 Not using Dialpad yet, or wondering whether VoIP would be a good fit for your team? Here are a few ways the Dialpad integration can help:
⚡️ Follow up faster on every opportunity
With easy access to Dialpad, you can follow up with leads at lightning speed. Call them directly from Front, and pick up calls in one click if they call you back later. You'll be able to stay focused on your inbox without feeling like you'll miss a call or needing to switch windows.
💸 Respond faster to close more business
Manage reservation requests to contact@ or an online form in a team inbox, and call them back in one click. Following up quickly on the phone means you're more likely to close the deal.
⏰ Efficiently improve your customer experience
Pick up customer calls or call back in one click when they reach out with an issue. You can even shoot them a quick text if they don't pick up. You'll delight your customers with the quick turnaround — without the distraction of context switching between apps.
✅ Getting started is as easy as 1, 2, 3
If you're an admin on Front's Plus plan and above, you canadd the Dialpad integration in your Front settings. From there, your team can start handling calls in Front ASAP.
We're excited to partner with Dialpad to help you connect with your customers anytime, anywhere. If you're not already using Front to manage your work communication, you canget started with us for free — and give us a shout about the integrations you'd like to see next!
Written by Sarah Spangenberg
Originally Published: 17 April 2020