We're thrilled to announce new AI capabilities within Front's all-in-one customer operations platform. 
At Front, our goal is to enable teams to deliver exceptional customer service at scale. Too often, teams have to choose between a high-quality customer experience and operational efficiency through tickets and impersonal bots that leave customers less than impressed. 
We built Front to give teams the best of both worlds, and the new AI features we're announcing continue to deliver on that promise.
Draft higher-quality responses faster
New AI capabilities within Front composer enable users to instantly draft messages using context from an ongoing conversation or just a few bullet points. Responses can be adjusted by tone or language from a simple dropdown menu.
With AI draft assistance, users can focus their efforts on polishing and refining their customer communication, rather than starting from scratch. The end result is higher-quality customer communication and a more productive team.
Summarize long conversations for easier collaboration
We're also introducing the ability to summarize a Front conversation with a click, providing an AI-generated summary that includes a customer happiness score and even a recommendation for the best next step.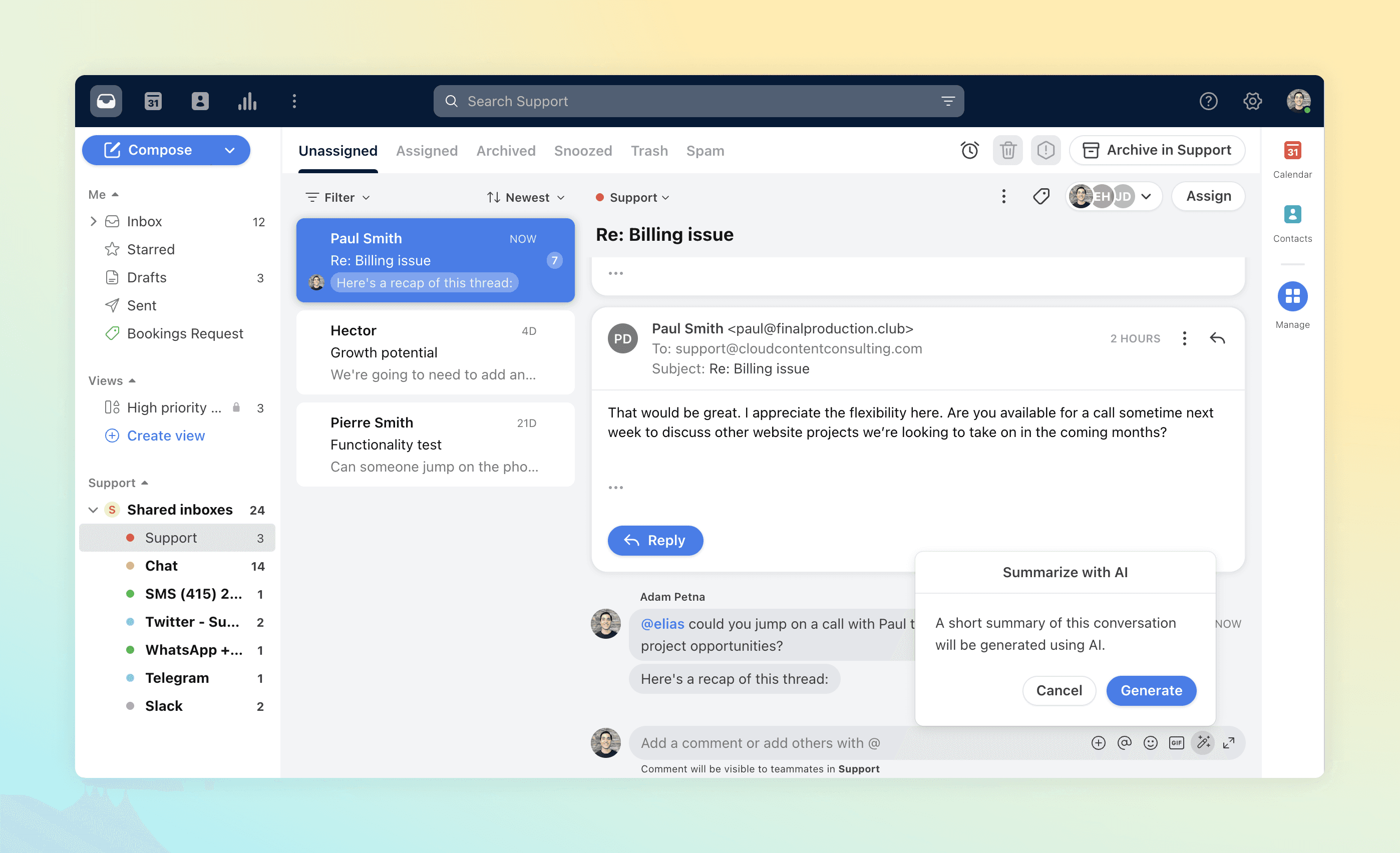 Comments in Front make it easy to loop in other teammates and share the summary, enabling teams to work seamlessly behind the scenes to support their customers.
Ready to get started with AI in Front? Get in touch to see what it would look like for your business.
More to come
At Front, we believe that AI is not a substitute for human-driven customer experiences, but rather a tool that can assist teams in delivering excellent customer experiences. With AI in Front, our customers can streamline their communication processes and focus on what they do best: building deeper relationships with their customers. 
These AI features are just the start of our commitment to this vision, and we're excited to share more in the coming months.
Written by Front Team
Originally Published: 23 March 2023