Too often, how we work with people outside our organization and how we collaborate internally with our team are like night and day. Different apps, different processes, different… everything. Keeping everyone in the loop is like playing telephone, and you waste time relaying updates instead of moving forward together.
Now, you can invite guests to collaborate on your Front conversations or internal discussions, so no one's left out. If they've got an email address (we bet they do 🙂), just add them. They'll get instant access to the conversation where you can all work together in one thread.
Efficient collaboration with anyone you need? We think that's how email should be. That's why unlimited conversation guests are available on all Front plans. You can keep everyone you work with on the same page, right from your inbox.
Loop in guests to any conversation — whether or not they use Front
When you invite a guest, you can share external messages and internal comments with them in one fell swoop. Add their email address from the participants menu of any conversation, and they'll get instant access to help with what you need or collaborate in a real-time discussion.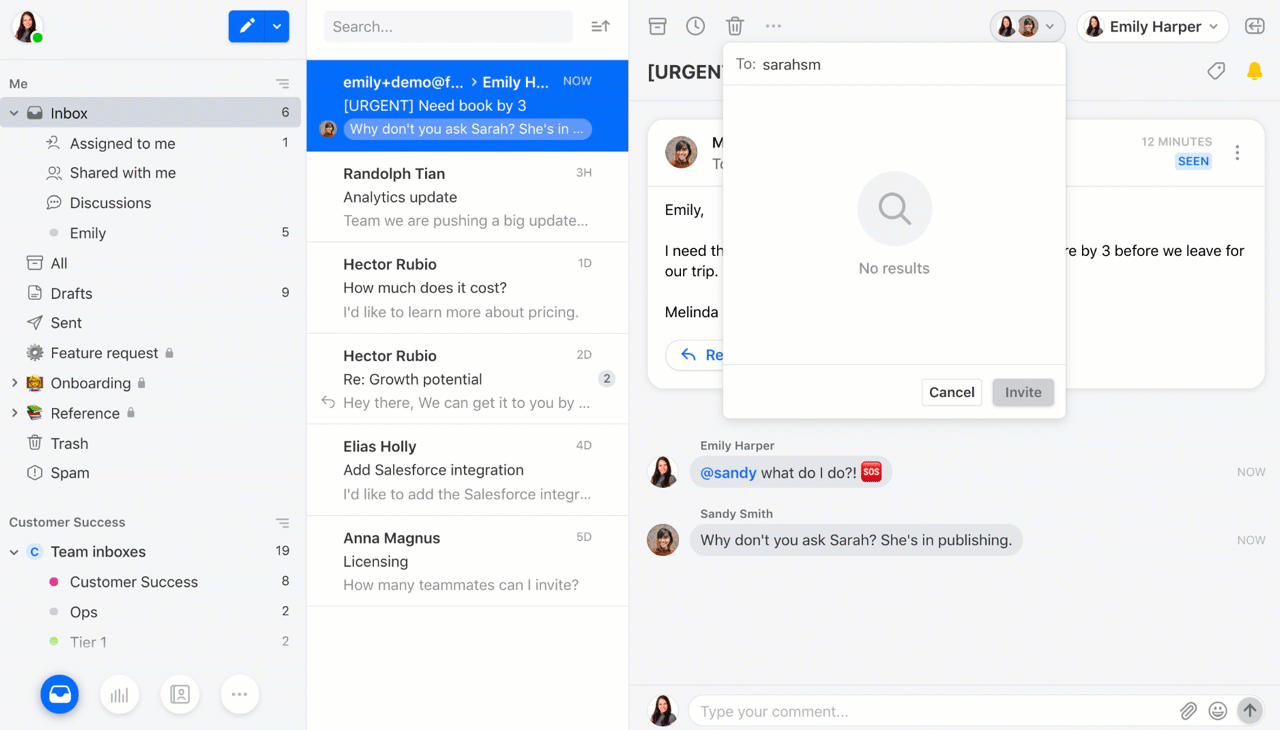 Once invited, guests get a unique link to view, comment, or edit shared drafts in your conversation. They don't need an account, won't be added to your plan, and can't see any other emails or inboxes in Front — just a limited view of the conversation they're invited to. As the conversation evolves, their access can be removed (or you can always add new guests, too!).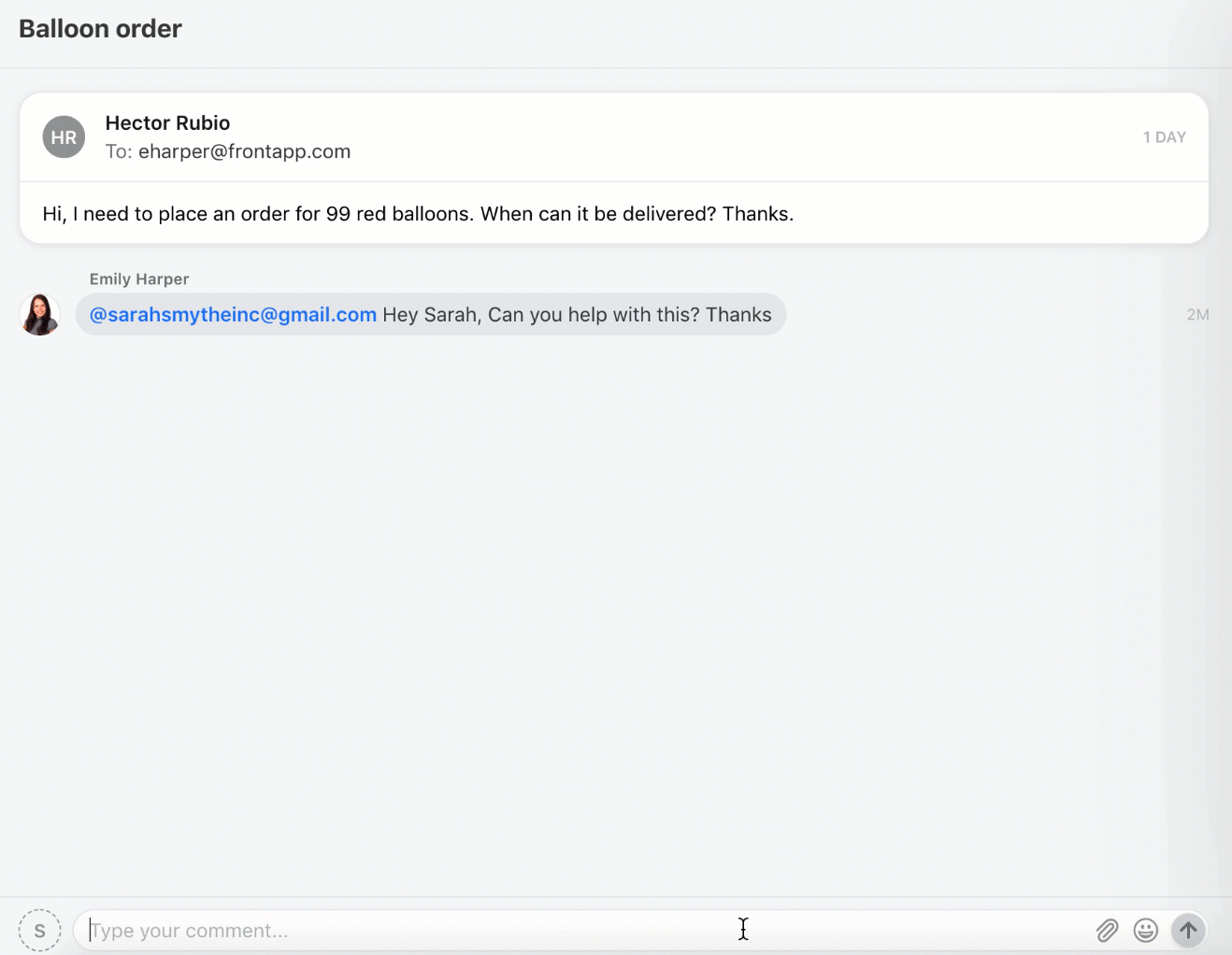 Wondering who to invite first? Here's a few ways guests can help your team get more done together in Front:
😍 Get input from cross-functional teams: Loop in someone from your finance, accounting, or engineering teams to give them context in one place, so they can jump right in to comment. (If they're needed in lots of conversations, it might make sense to convert them to a light user later.)

🤝 Work with external partners: Tired of recapping internal updates for external partners like PR agencies, accountants, lawyers, or consultants in separate threads? Bring them into the conversation instead and instantly get them up to speed.

🙏 Support clients in real time: Build strong relationships by inviting customers to collaborate in comments. Instead of formal emails or an unstructured Slack channel, you can chat about a specific topic live to show your dedication and resolve issues faster.
Learn more about conversation guests in the Front Help Center.
3 more exciting updates to help your team work better together
We've also released a few new ways to make working with your team even faster and more delightful in Front. Here's a quick recap in case you missed them!
💬 Centralize email and internal chat in one place: your inbox
When you want to ask a quick question or share an update with your teammates, try starting an internal discussion, right from Front. You'll keep all your conversations together for easy reference, spend less time switching between tools, and stop losing focus over DMs and notifications. You can even invite guests to collaborate in real time!
📝 Quit the back-and-forth with simpler shared drafts
We've all been there — trying to finalize an important email draft with a teammate gets confusing fast.
See in-line comments.

My latest edits are in 🔷blue🔷

I like it, but can you add the second paragraph from the last version you sent over?
That's why Front allows you to share drafts with others directly from your inbox, so everyone can see the current version and jump in to make changes in real time. Just hit send once you're ready!
👯‍ Cross-Team collaboration, without the chaos
Teams are a great way to manage multiple departments or regional offices in Front, so each one has their own private space to get work done. But now, you won't get stuck when you need to loop in someone from another Team. You can @mention, invite, or assign to anyonein your Front organization — even from another Team — so you can all work together when you need to.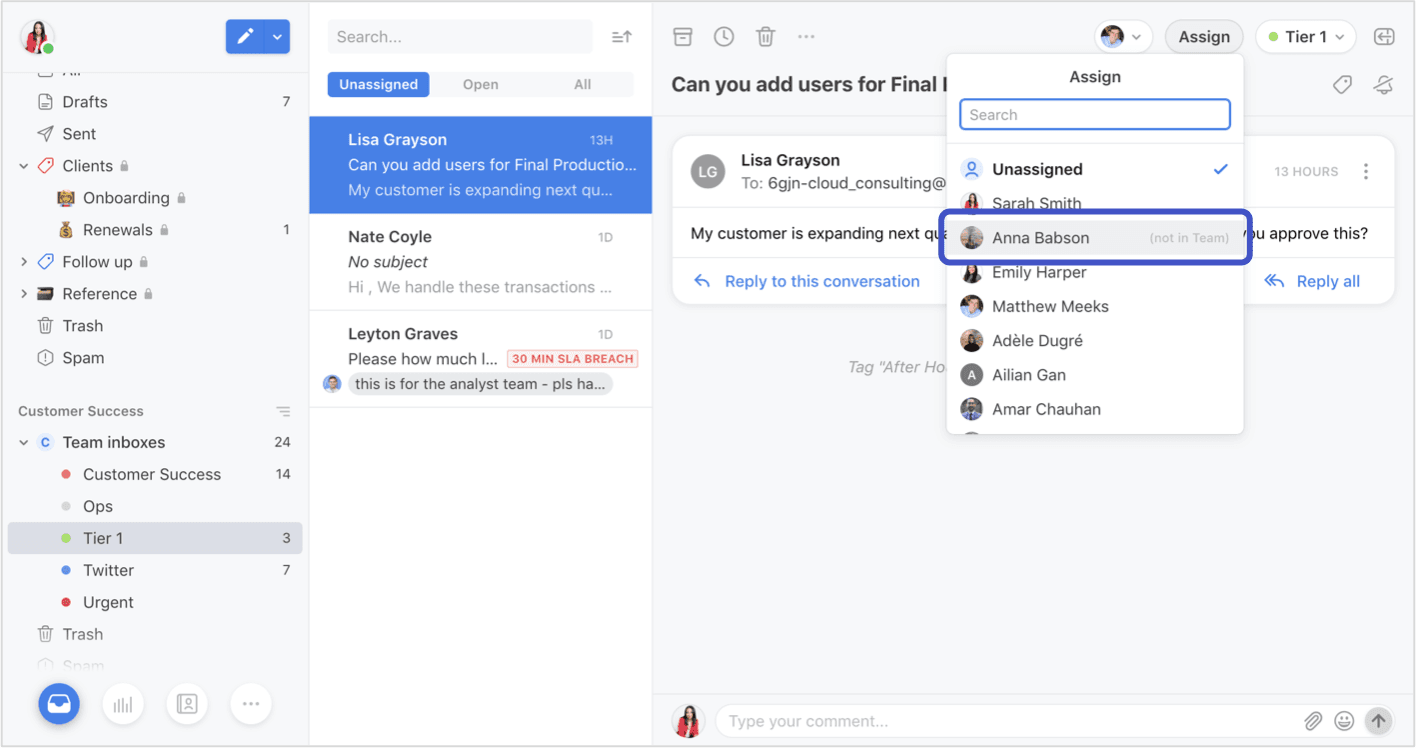 We've been working hard to make these updates a reality for you and your team. We can't wait to see your team's productivity skyrocket as you start using them 🚀
Helpful resources
Be sure to bookmark the Front Changelog to get our latest app updates and our roadmap to see what's coming next.
Written by Sarah Spangenberg
Originally Published: 17 April 2020