When it comes to your inbox, every second counts ⏰
That's why we're on a mission to build the inbox that gives you time back. We've got a few new features to help you save time in Front and make that reality — from instantly resending messages to handling conversations on the go in one tap.
Have an idea for a feature you'd like to see in Front? Let us know on our roadmap!
---
✉️ Resend a message to start a new thread faster
Sometimes there are messages we need to re-use and send again, like an order quote or proposal. Now, you can instantly resend any messagein a new Front conversation — no need to copy/paste or mess up the formatting by forwarding.
Click the message options menu and choose "Resend" or "Resend in a new conversation", depending on whether you want to start a separate thread. Moving at lightning speed? Use the shortcut: Command/Ctrl + Shift + R ⚡️️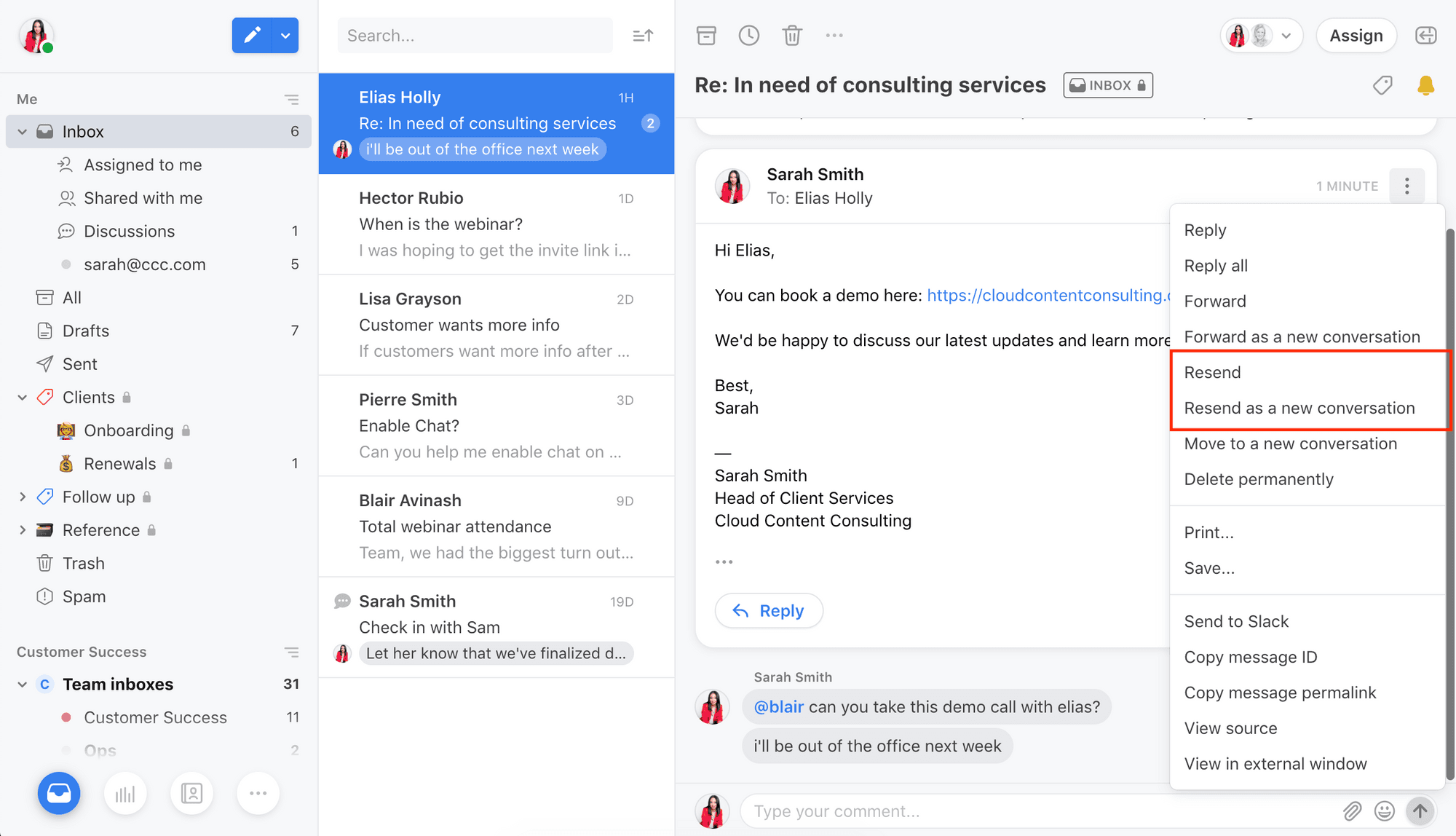 ✍ Track to do's and take notes in private discussions
Ever send yourself an email or add calendar reminders for to do's? Now, you can write notes to yourself in a flash — use the shortcut Command/Ctrl + d to kick off a discussion, and just add yourself!
They're quicker than an email and can be edited as you cross things off the list or make updates. Tag and snooze them like emails in your inbox to manage all your work in one place.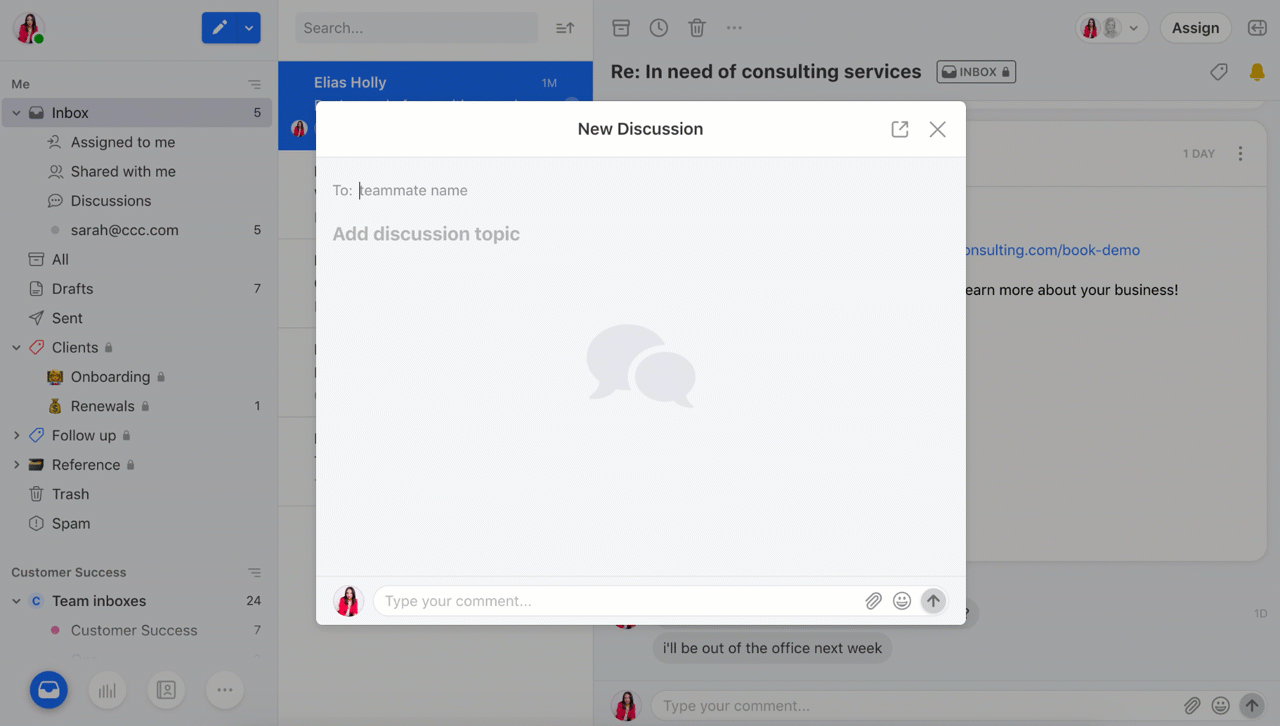 📇 Invite contacts as conversation guests in one click
Need to loop in a consultant, partner, or anyone else outside your Front team? Bring them up to speed by inviting them as a guest to your conversation. When you invite or @mention, we'll show matching teammates and contacts to add them in a snap. They'll get a unique link to view and comment on the conversation, so you can keep everyone in the loop in one place.
📱Triage on the go with mobile notification actions
Working on the go? Archive and comment on conversations directly from your Android or iOS push notifications to get more done — wherever you are.
⬆️ Instantly re-order rules for more powerful workflows
Using multiple rules in your workflow is powerful, but getting the order of your rules right is critical. Now, you can move rules to a new position in your list to quickly re-order them.
For example, you may have a triage rule that checks the content of a message to apply tags that trigger escalation rules in a certain order. To change their priority, just change their list position to instantly move them to the right spot.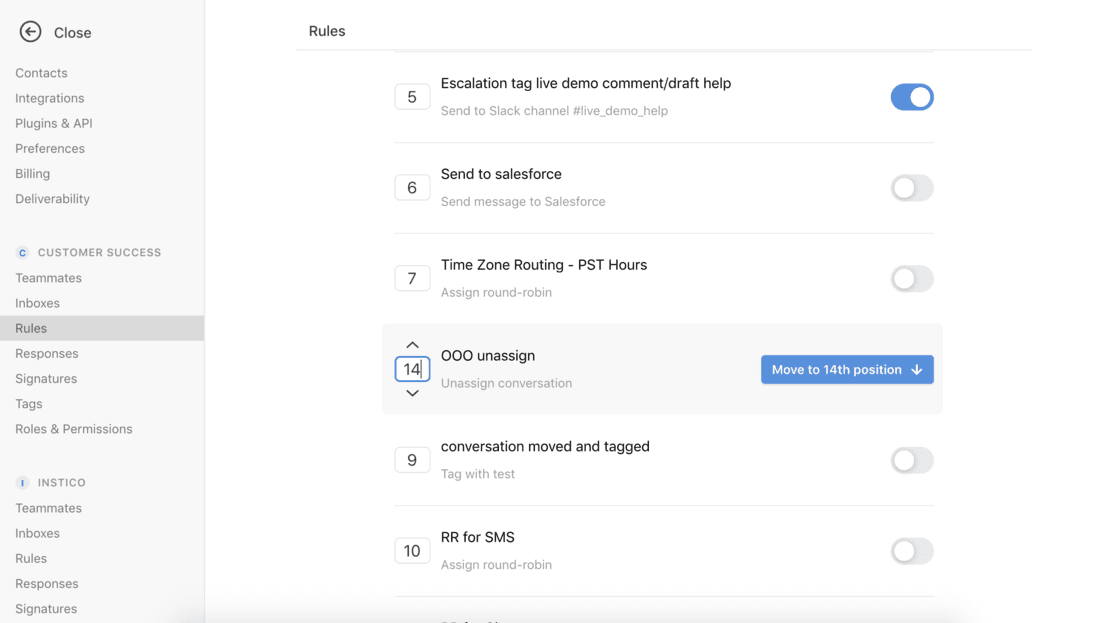 ---
Helpful resources
Be sure to bookmark the Front Changelog to get our latest app updates and our roadmap to see what's coming next!
How can Front Analytics help your team work more efficiently? Join us for a Front Analytics Power Hour where we'll cover all the metrics you can track and how to use them to power your business forward.
Written by Sarah Spangenberg
Originally Published: 17 April 2020