"What gets measured gets managed."
Management thinker Peter Drucker was really onto something when he wrote this.
When you track things, you can improve them. We wear Fitbits that track our activity. We check off books we've read on Goodreads. We can even read screen time reports on how much time we've spent on our phones.
We spend a great deal of time on email at work, but few people track it. At Front we're changing that with email analytics. With more teams distributed or working remotely, having visibility into your team's communication is more important than ever, so we've made several updates to give you the deeper insights you need:
Team Performance Report: monitor your team productivity, identify when your team is overloaded, and make the right decisions to best serve your customers

Inbox Report: see at-a-glance how you're serving customers and how message volume is trending to ensure nothing falls through the cracks

Views: apply a combination of inbox filters, creating a list of conversations you can pin to your workspace to monitor certain messages
Why measure your customer communication trends?
As a manager, you can't have eyes everywhere (and nor would you want to!) but it's important to use data to make well-informed decisions — from setting up processes to hiring teammates.
Without email analytics, it's common to guess how much time your team is spending on email, or underestimate response times. With Front analytics, you can point to real numbers, which shows your team that you care and helps with reasonable goal setting.
Measuring your communication matters because it helps your business make the most of resources and set expectations with customers. It helps your team improve and understand their impact, and it helps you improve customer experience.
Give your customers the experience they deserve
It's easier to serve customers when you've got a holistic look at communications. With the new Inbox Report in Front, you can see at-a-glance how you're serving customers and how message volume is trending. Look at all your inboxes at once to ensure nothing falls through the cracks, understand the total volume of communications happening with your customers, what messages are new, and what has been resolved.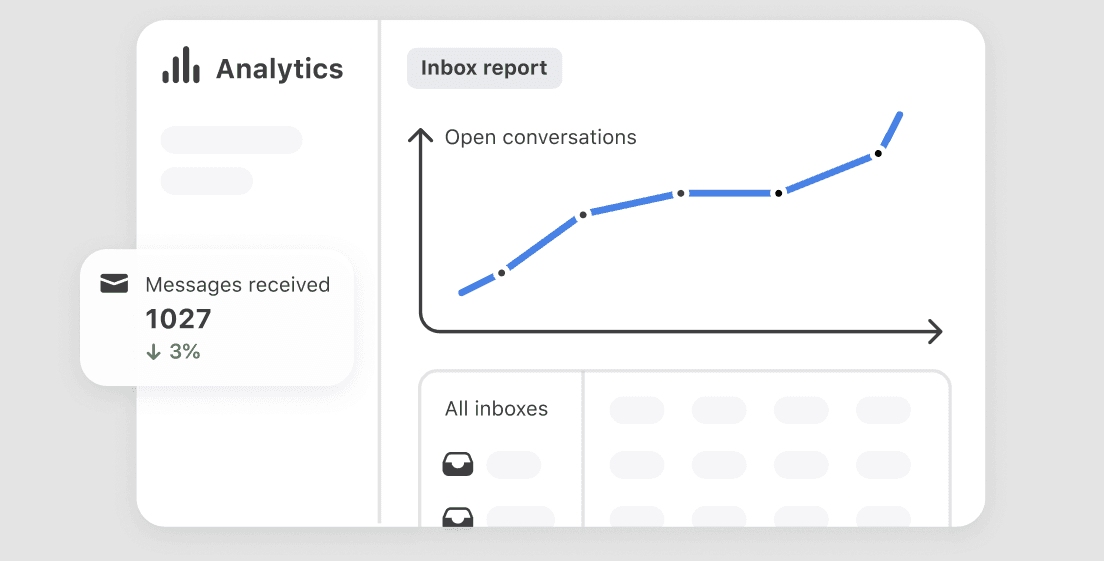 Some conversations are more pressing than others — so you want to make sure you can keep tabs on them easily. With Views, you can apply a combination of filters creating a list of conversations you can pin to your workspace. If you've got tags that represent certain groups of customers or similar topics, you can see those together in one place.
For example, if you have tags for Urgent Renewal and SLA Breach, they both convey urgency, but they are used for very different workflows by different teams. With Views, you can see all business critical incidents in one place, without impacting existing workflows.
Anticipate trends,strengthen your business
There's real value in anticipating changes in your business and being prepared to handle them. With the Inbox Report, you can measure how message volume is changing over time and throughout company changes, like during a new product release or rebrand. For instance, if you push a new set of functionality and you get a surge in Support requests, are there a bunch of bugs? How might you better introduce new features in the future with more documentation or guidance?
Another important part of monitoring your business is keeping tabs on how your team is doing when message volume surges. We added Handle time — how long a teammate spends actively working with the conversation open — to the Team Performance report so you can better understand capacity restrictions for your team. This allows you to plan ahead with trainings or hire more teammates to avoid bottlenecks before they happen.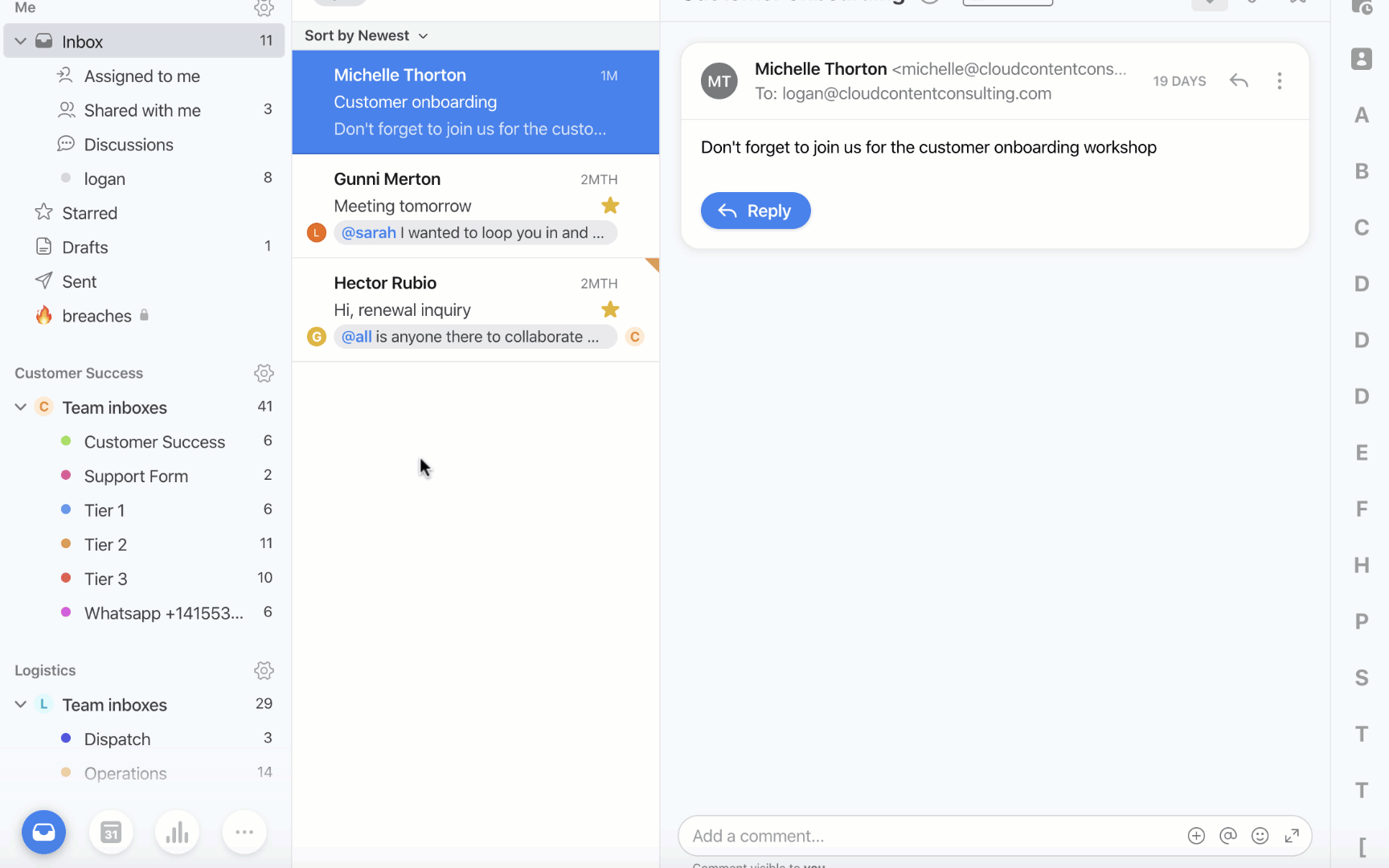 Support and coach your team
Investing in your team is one of the best ways to improve customer experience in the long run. The Team Performance Report also gives your visibility into workload with the conversation assigned metric. You can see response times across teammates, understand who needs training, and offer help to improve productivity.
And with Views, you can get more insight into what your team is working on at any given moment. Take Jane for example. Jane is a Team leader working in Front with 100+ other colleagues. She manages the work of Jose, Isabel & Lisa — who all work on messages across several inboxes in Front. In order to keep track of her team's workload, she creates a View for "conversations in any inbox, assigned to Jose, Isabel, or Lisa". Jane now has one single counter for her entire team's workload across all shared inboxes. She can proactively jump in and help if she sees the counter getting too high, so she can be a better manager for her team.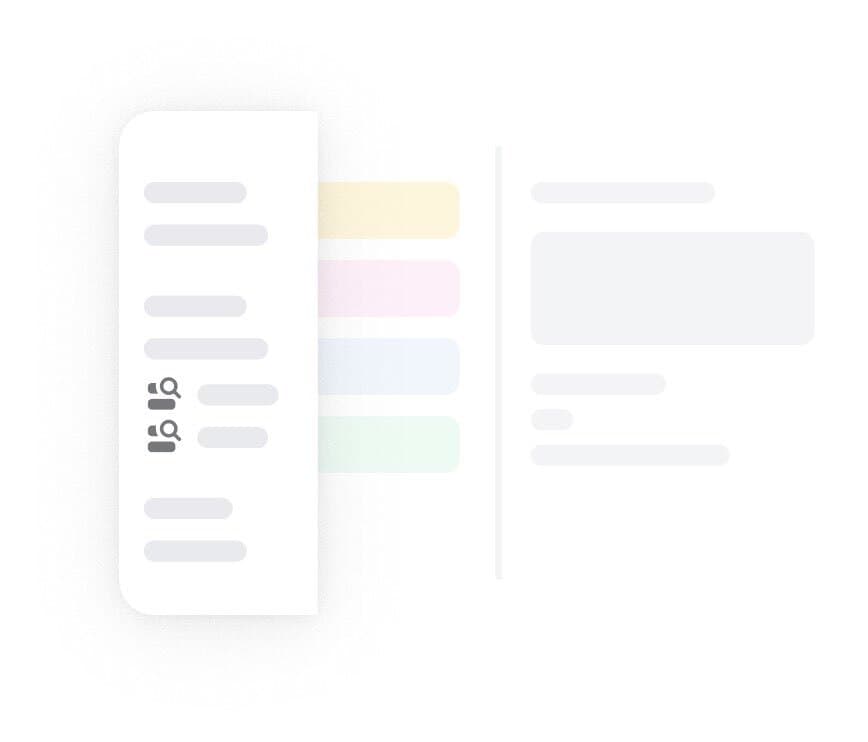 Help your team thrive with Analytics
Whether you're heading back to the office soon or staying remote, getting insight into your team's work helps you all improve. You can anticipate where to jump in and provide help, understand where your customer experience is falling short, and make sure your team feels equipped to do their best.
Learn more about the Inbox Report and Team Performance Report on our Help Center.
Written by Emily Hackeling
Originally Published: 17 June 2020