From overflowing inboxes to missing analytics, it's no wonder many teams turn to help desks to wrangle the chaos of customer communication.
But what about when your team doesn't want to give up the personal experience of email (or get dragged down by a clunky help desk 😱)? Without a way to manage and track response time targets, you're stuck setting goals and hoping for the best — and unable to measure results.
Front's changing that with new SLA rules and reporting that help your team respond to every customer on time. They bring the features of a help desk right to your inbox, so your team can deliver an outstanding customer experience without giving up email. Here's how to get started!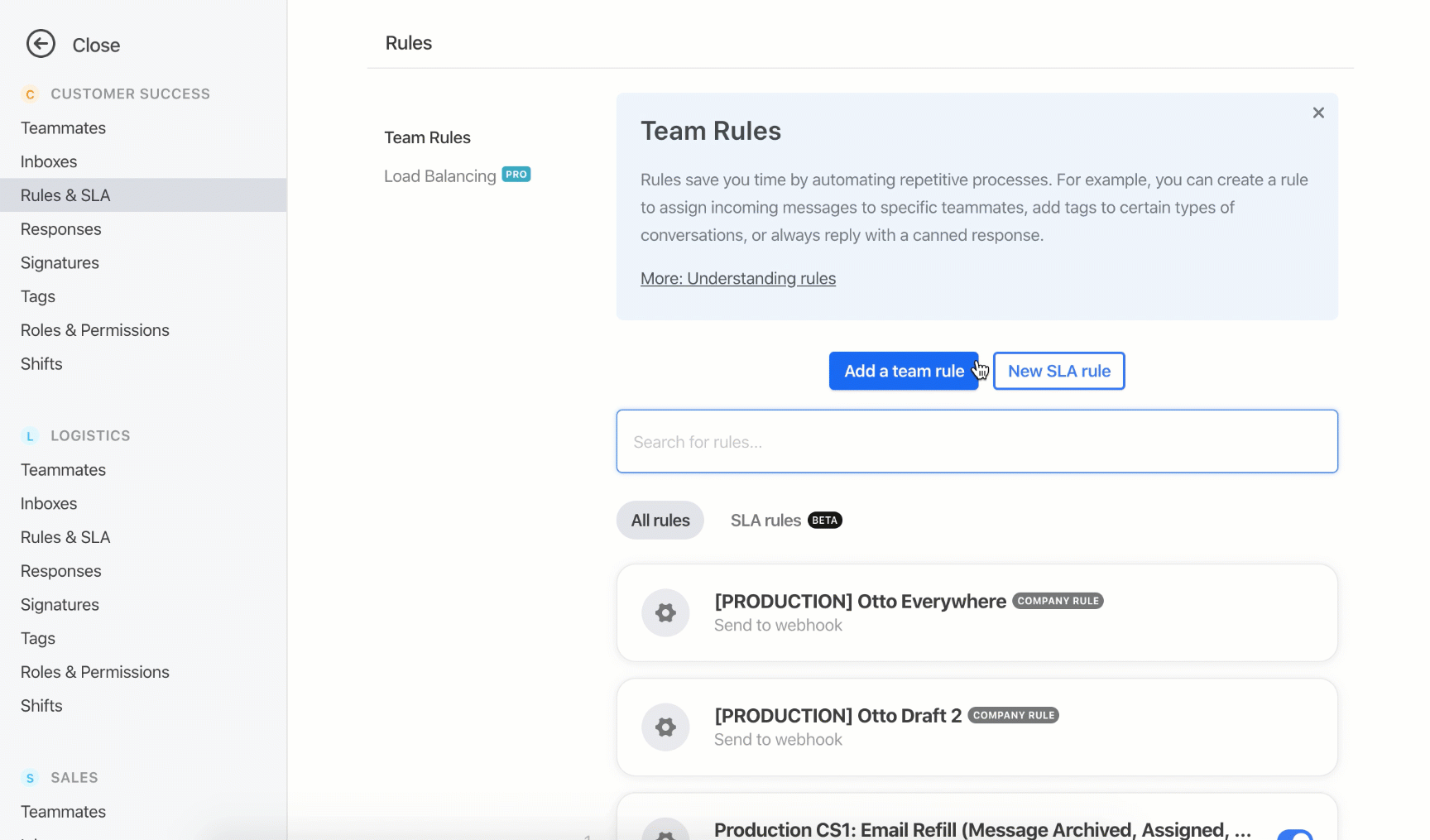 What are SLAs, anyway?
An SLA, or Service Level Agreement, is an agreed upon time amount of time for businesses to respond to client messages. Even if you don't have contractual obligations with your clients, you can think of SLAs as the response time goals you set internally.
Front's email SLAs enable your team to respond to every message on time and easily measure response time metrics — without giving up the personalized experience of email.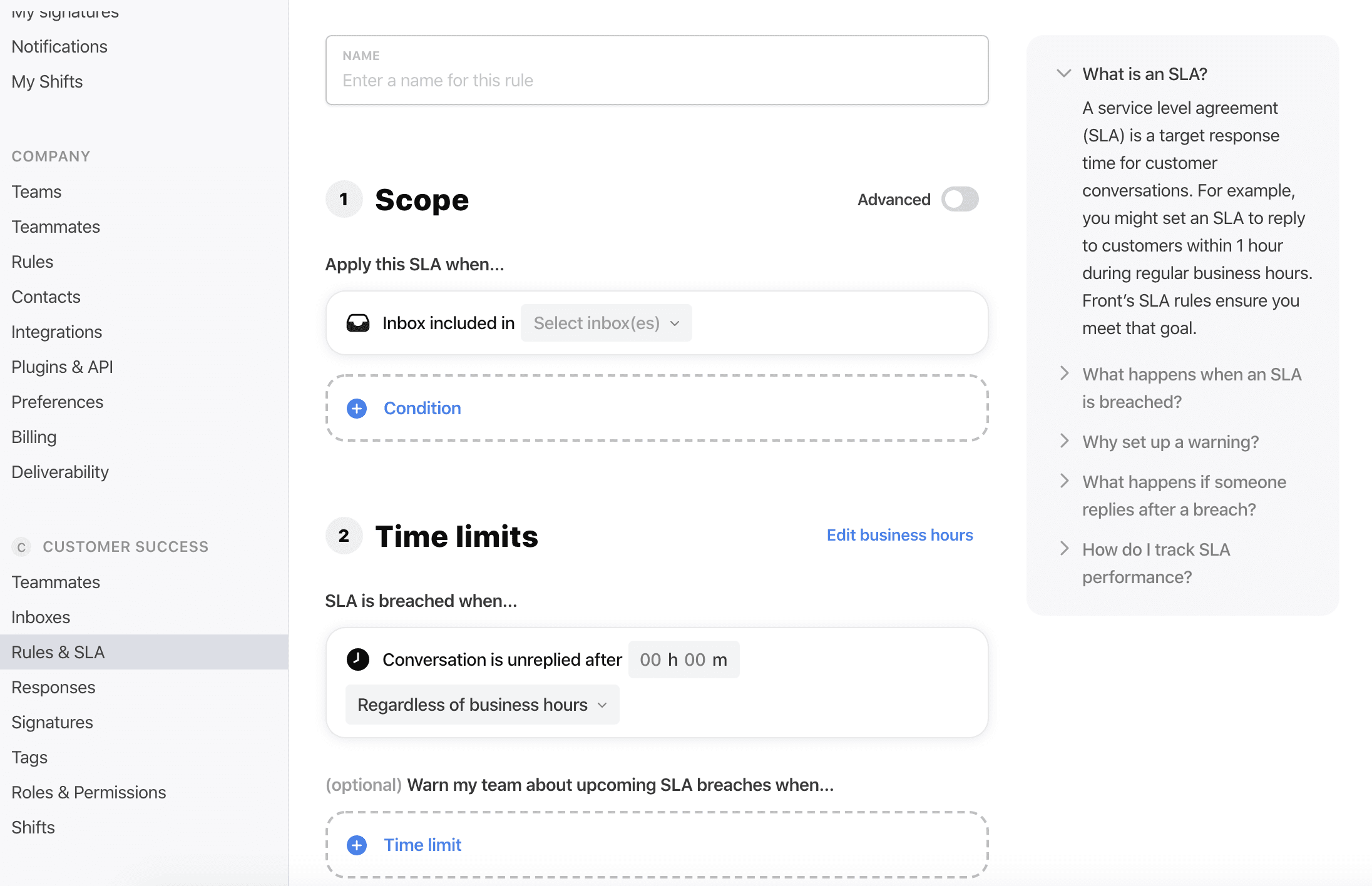 Set up SLAs in a snap
SLA rules are similar to regular rules in Front — they allow you to trigger actions based on conditions like message sender or time. With guided setup specifically for SLAs, they're ready to go in a few clicks and can be easily updated as your processes change.
Just set a time limit and what types of conversations it should apply to, and Front handles the rest. Keep it simple with one SLA for all your customers, or create multiple SLAs for different inboxes or client groups.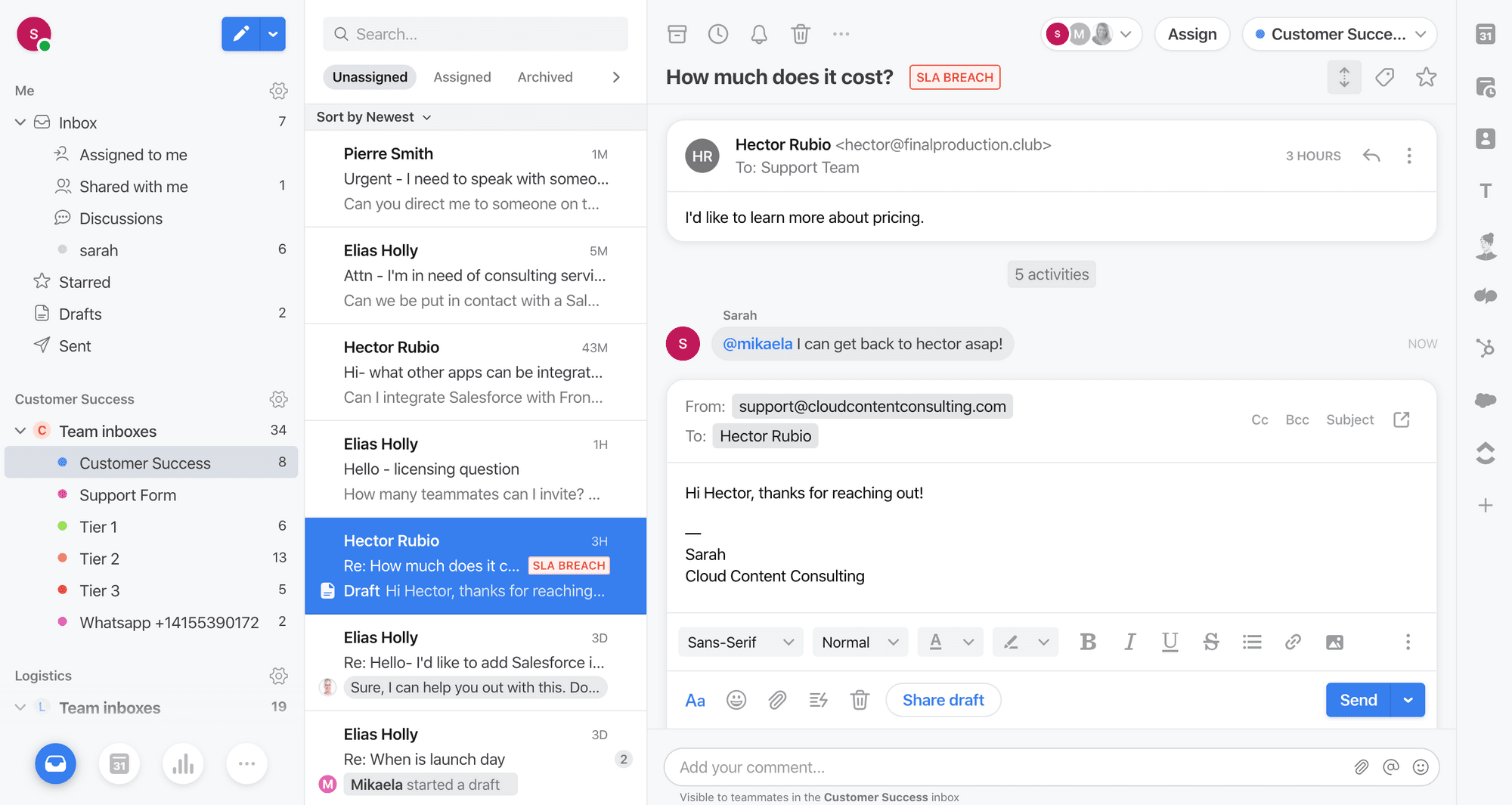 Customize your escalation path
Front is more than just a ticket system — it's a platform that allows you to build customized workflows. You get complete control over escalation processes for conversations that are at risk of a breach, including warnings to help prevent breaches before they happen:
🏷 Tag to alert your team

🔔 Set up custom notifications

🙋‍♂️ Reassign to another teammate

➡️ Move to an urgent inbox
Smart workflows like these ensure client messages get in front of the right eyes are the right time, so your team can deliver the experience your clients deserve.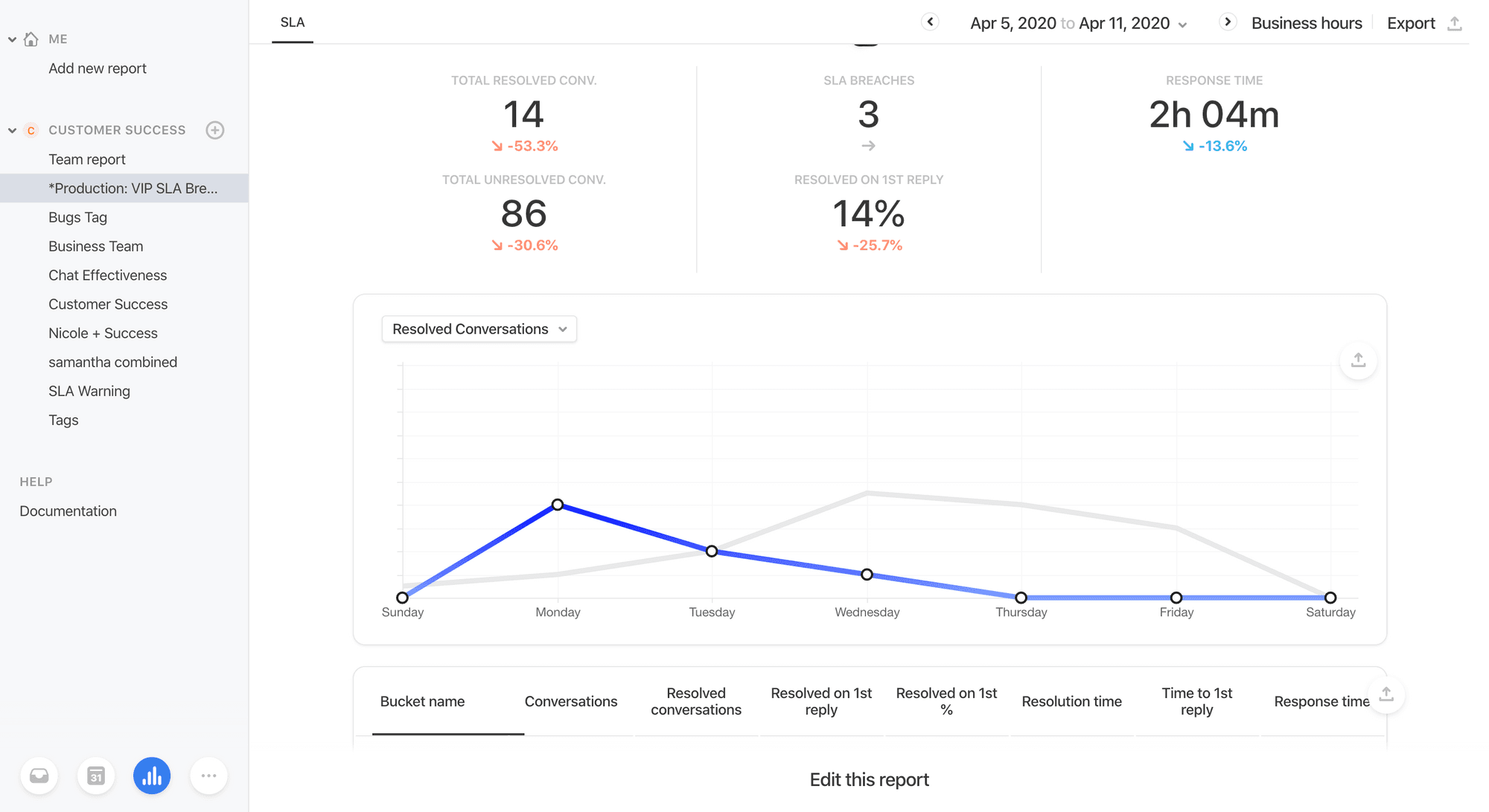 Measure your success with ready-to-go reports
Your team can accomplish great things when you have the insights you need. Front's pre-built analytics reports for each SLA give you a comprehensive look at breaches, response time, and other performance metrics not possible with traditional email.
Automatic reporting makes it easy to track performance over time and constantly find new ways to improve. They're easy to export and share, so you can motivate your team, show clients your dedication, and give prospects a clear expectation of the great service you can deliver.
Getting started with SLAs
Just hop over to the rules engine in Settings to set them up — here are step-by-step instructions if you need some help.
Written by Logan Davis
Originally Published: 17 April 2020