Here at Front, we believe feeling productive helps make people happier at work.
That's why we're excited about this batch of updates 🎉 From quick rules to new shortcuts, these features let your most productive self shine through at work.
Have an idea for a feature you'd like to see in Front? Let us know on our roadmap!
---
🙋‍♀️ Filter messages in a snap with quick rules
Want to make a rule, but don't want to click through your settings to make one? Us, too. Now you can make a rule in two clicks with quick rules.
Add a rule to auto-tag emails from specific senders, right from the message in your inbox. Just open message options in the upper right corner, click "Create quick rule," pick your tag, and boom! Quick rule activated.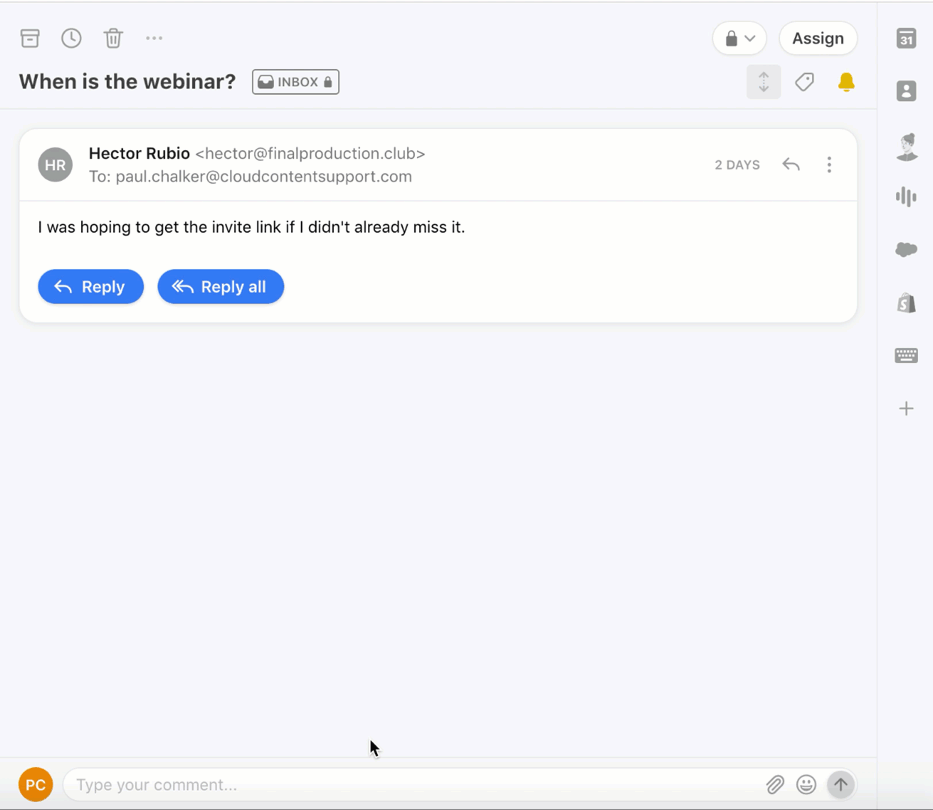 New to using rules? Here are a few tips on working faster with rules, or get someinspiration from our teamon our favorite ways to power up our inboxes.
🚗 Ready, set, go with new keyboard shortcuts
Just like taking the secret shortcut in Mario Kart, our latest batch of keyboard shortcuts will have you cruisin' through your emails. Choose from new shortcut modes — including classic Gmail shortcuts to keep up the supersonic pace you're used to.
To change your shortcut settings to one of the new options, simply go to Settings > My preferences > Keyboard shortcuts. From there, you'll be off to the races!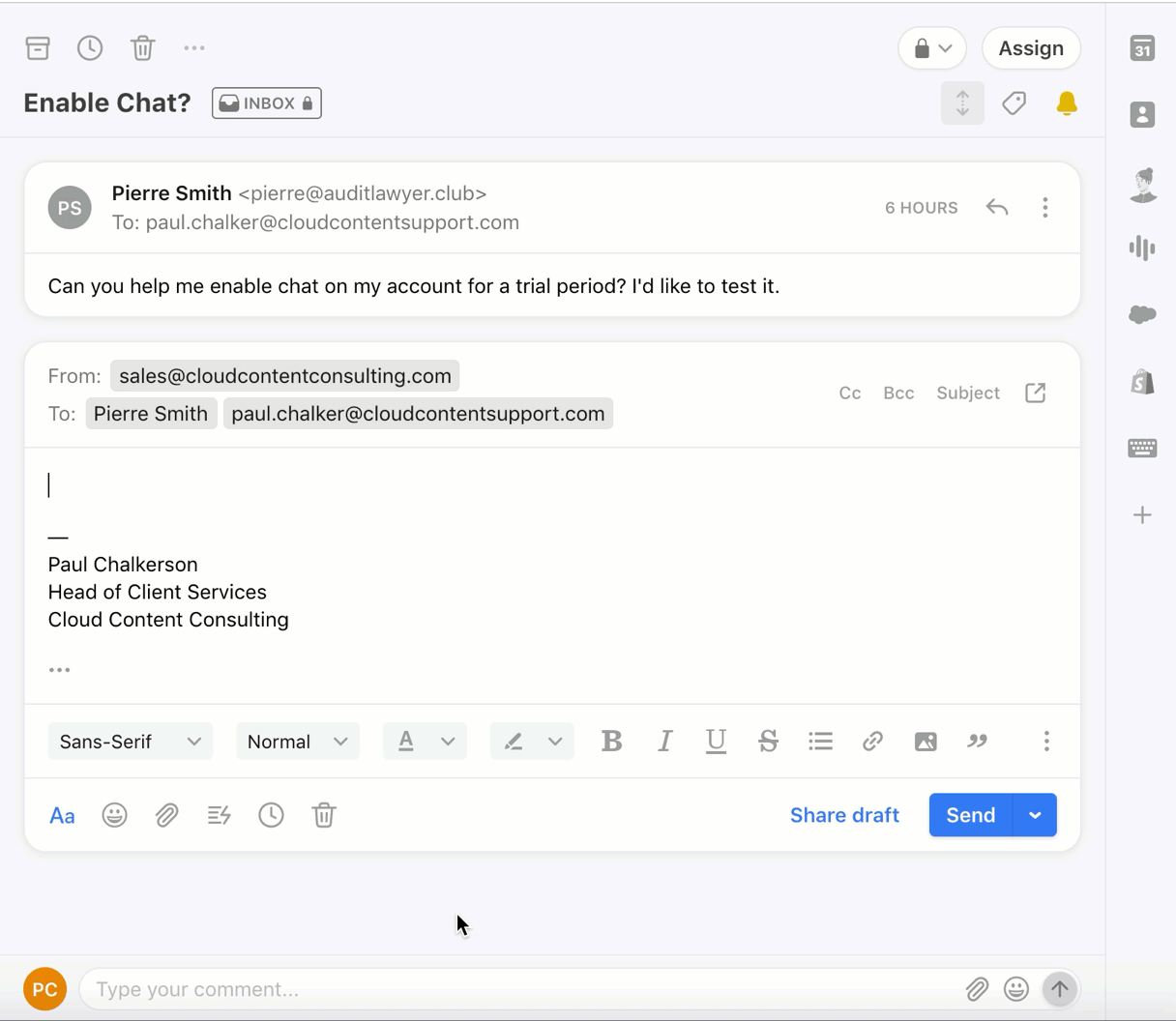 ⚡️ Speed through your email with new extensions
Typing to fast can lede to erors and ytpos...!
Now you can reply faster without leaving your inbox looking like that☝️ We added support for two new web extensions: Grammarly and Auto Text Expander.
Is it "lay" or "lie"? "Affects" or "effects"? Wonder no more. Grammarly helps you hit send with confidence. If you're using Front on the web, simply install Grammarly for your browser, and you're all set. Just think — you'll be saving time while writing emails that make your middle school grammar teacher proud.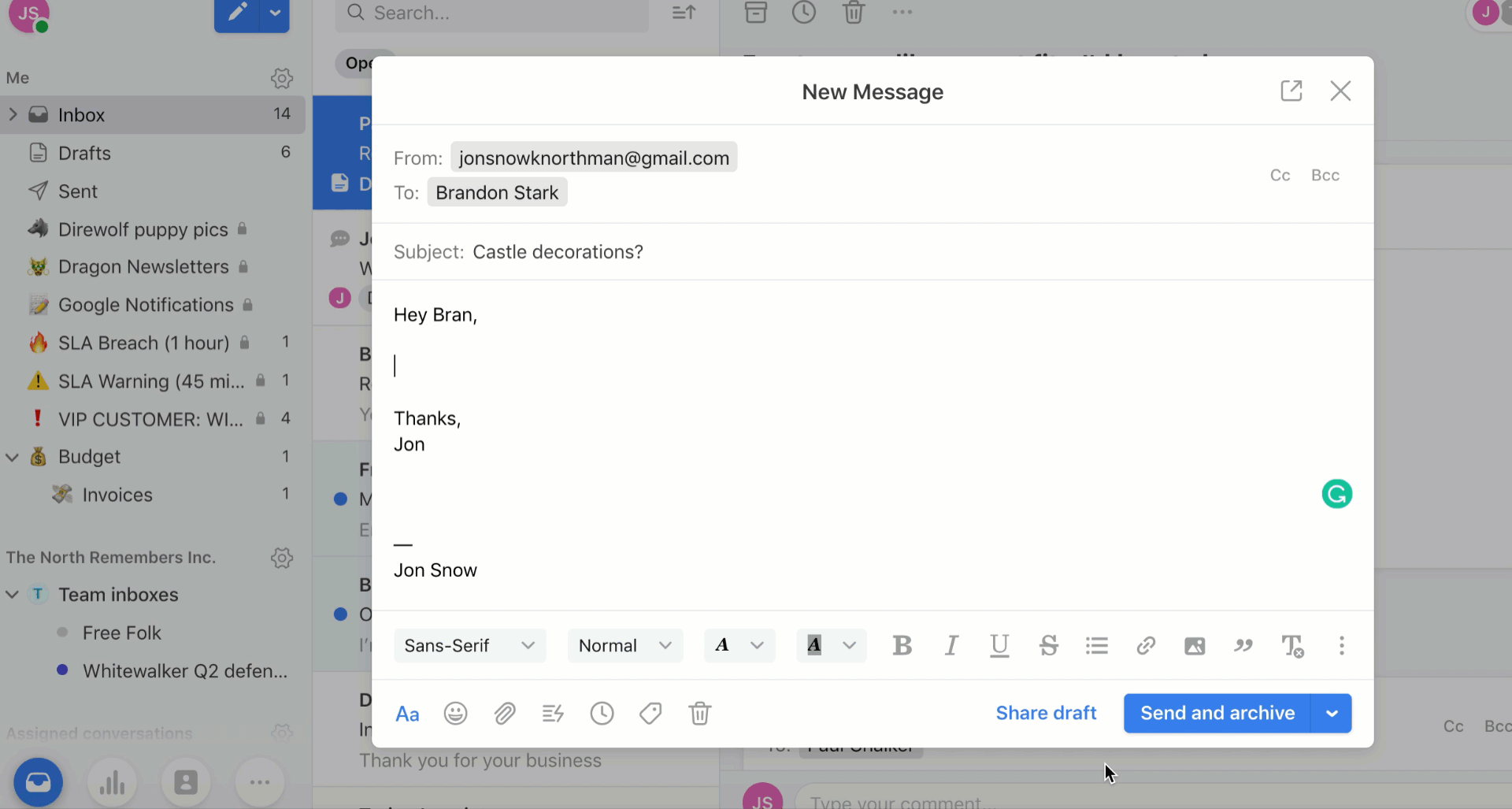 Next up is Auto Text Expander. It lets you easily add custom snippets of text into your replies. Now you can pull those same snippets right into Front's web app — just install Auto Text Expander for Chrome, and you're ready to rumble.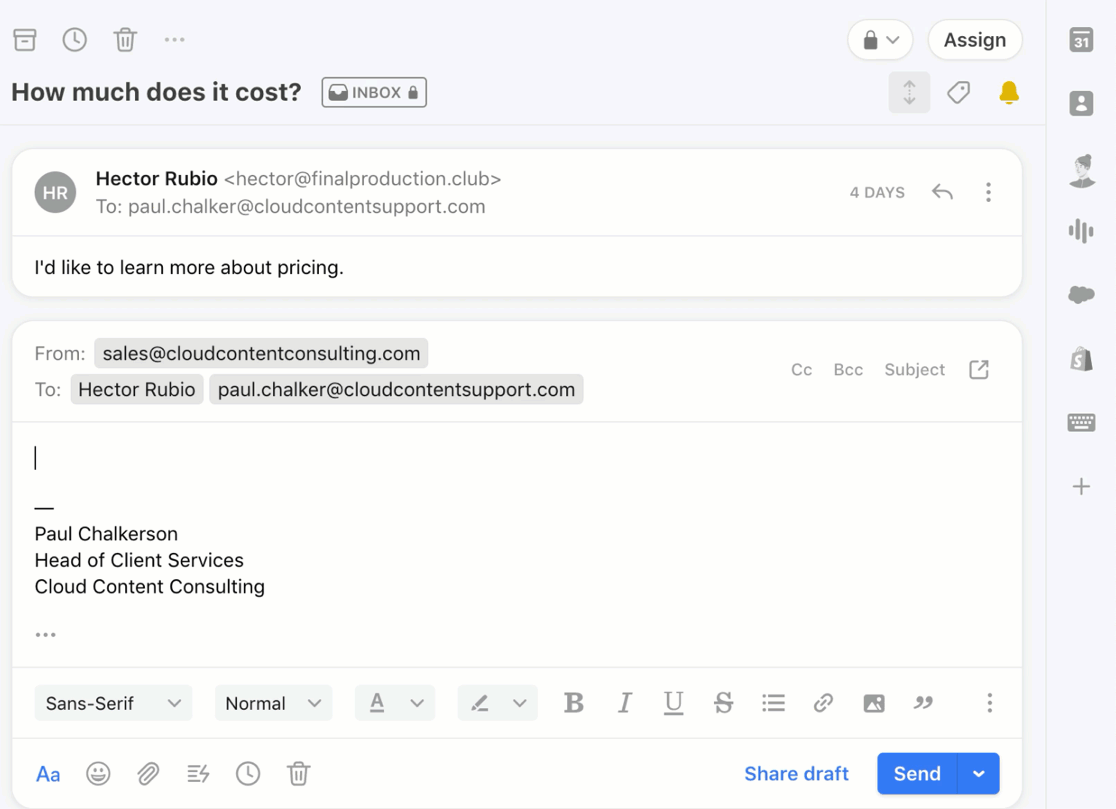 ➕ More updates we think you'll love
You asked, we listened! Here are a few more commonly-requested updates that will send your productivity through the roof:
Drag to save emails as .eml files: Need to send an email to a teammate using Outlook? With the Front desktop app for Windows, just drag a message to save it as an .eml on your desktop or attach it to another message. Easy peasy.

Update drafts via the Front API: Want to make it easy for your team to send consistent messages? Now, you can create drafts using the APIfor new orders and other updates, so they're ready for your team in Front.
🍎 Helpful resources
Got an idea for your Front inbox? We want to hear it! Reach out to us @frontapp, check our public roadmap to see what's coming next, and bookmark the Front Changelog to see our latest updates.
Written by Paul Chalker
Originally Published: 17 April 2020