More than 1.5 billion people communicate with family and friends through WhatsApp — and any one of them could be your next customer, too.
In the changing landscape of customer service, a quick response on WhatsApp could be the difference between someone making an order or booking a trip with you, instead of your competitors.
That's why we're bringing WhatsApp into Front 🎉
Whether you're responding to a booking inquiry, closing an order for your store, or coordinating with a guest to make sure they're checked in, Front makes it easy to respond to WhatsApp messages faster as a team. We'll show you how!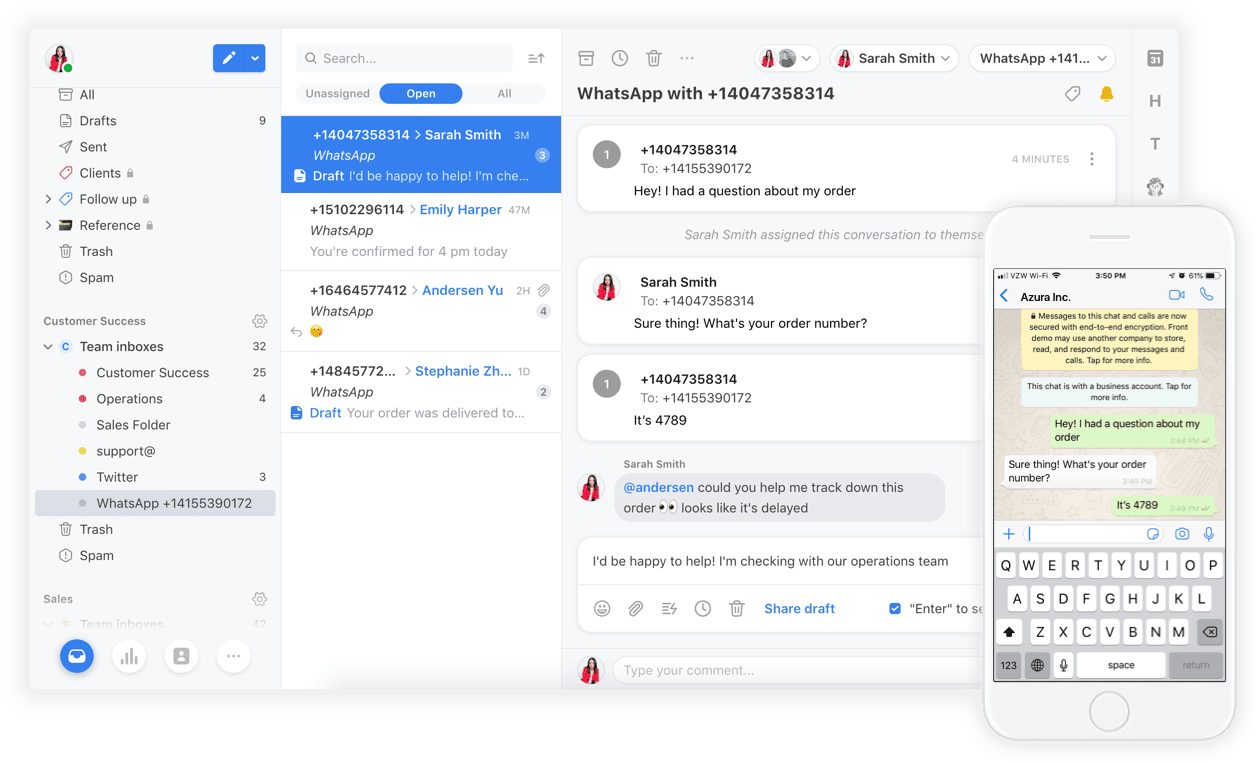 ---
1️⃣ Manage WhatsApp, email, and more in one platform
With Front, your Sales and Customer Support teams can manage WhatsApp messages in a shared inbox and centralize customer communication in one platform. WhatsApp syncs instantly with Front, so your team can respond faster without switching tools or sharing devices.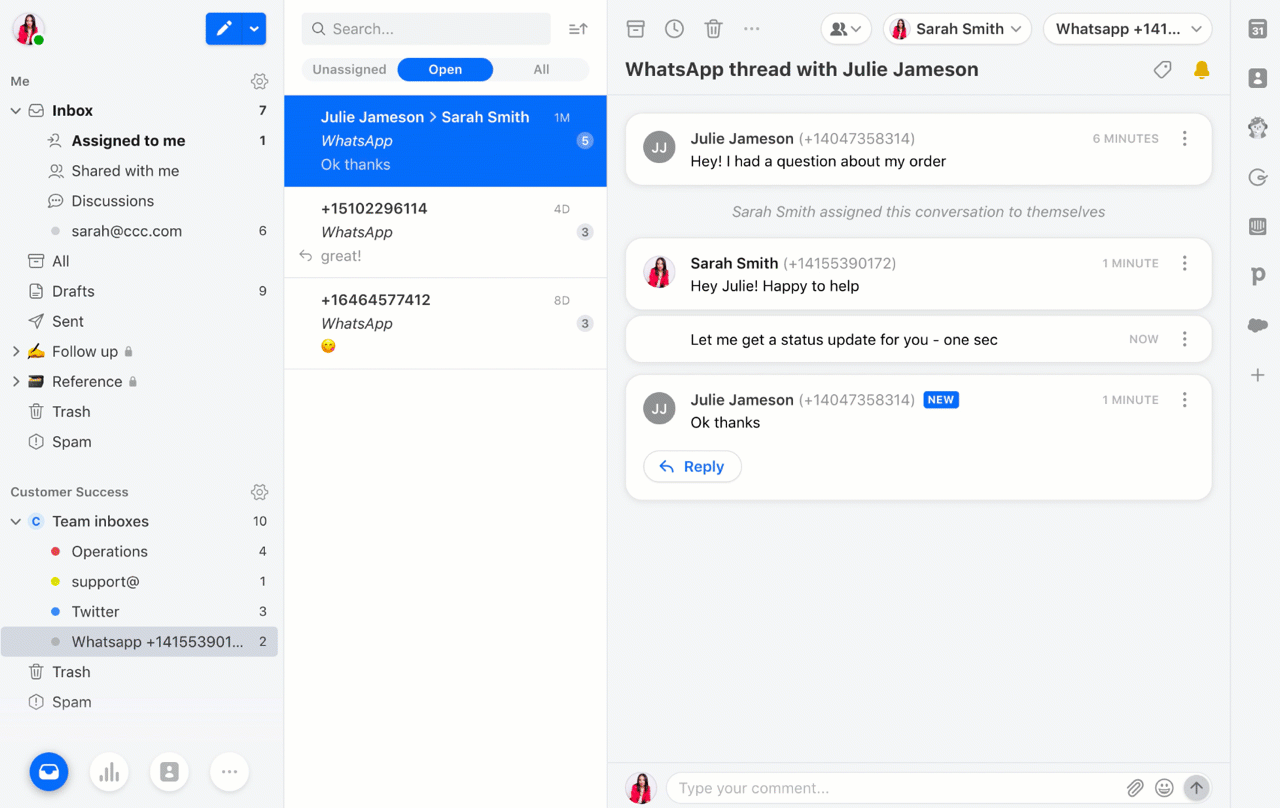 With Front, WhatsApp becomes a seamless part of your team's daily workflow. It's easy to build relationships with your customers that feel organic and personalized — without needing to set up and train your team on a new tool.
---
2️⃣ Collaborate on WhatsApp messages with your team
Front makes working with your team to answer WhatsApp messages simple. Got a tricky question? Ask a teammate for help with a quick @mention. No more shoulder tapping, separate email threads, or pings on Slack when you need help on a WhatsApp message.
With message assignments, you have clear visibility into what's been handled and what needs a reply — even when your team works on a rotating schedule. If one teammate takes over halfway through a conversation with a customer, they have the complete thread history to get all the context they need to reply.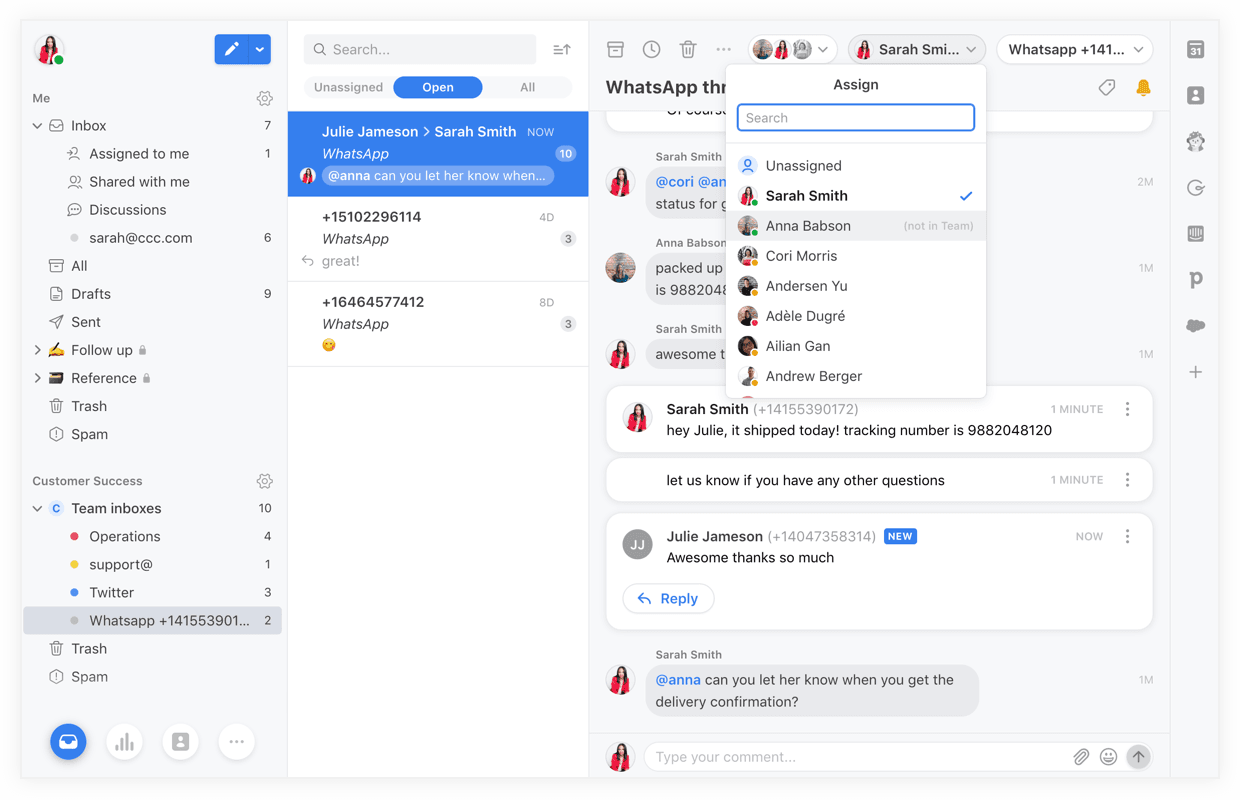 And if you use a CRM like Salesforce, Pipedrive, or HubSpot, Front brings those records right into your inbox, so you can check account details and make updates in one click.
---
3️⃣ Respond faster and delight your customers
Handling hundreds — or thousands — of messages every day? Front's powerful rules engine can triage WhatsApp messages automatically to help your team stay on top of the queue. Set up a rule to auto-reply when you're offline, or tag and assign client messages to the right rep automatically. Front takes care of the routing for you, so you can focus on your customers.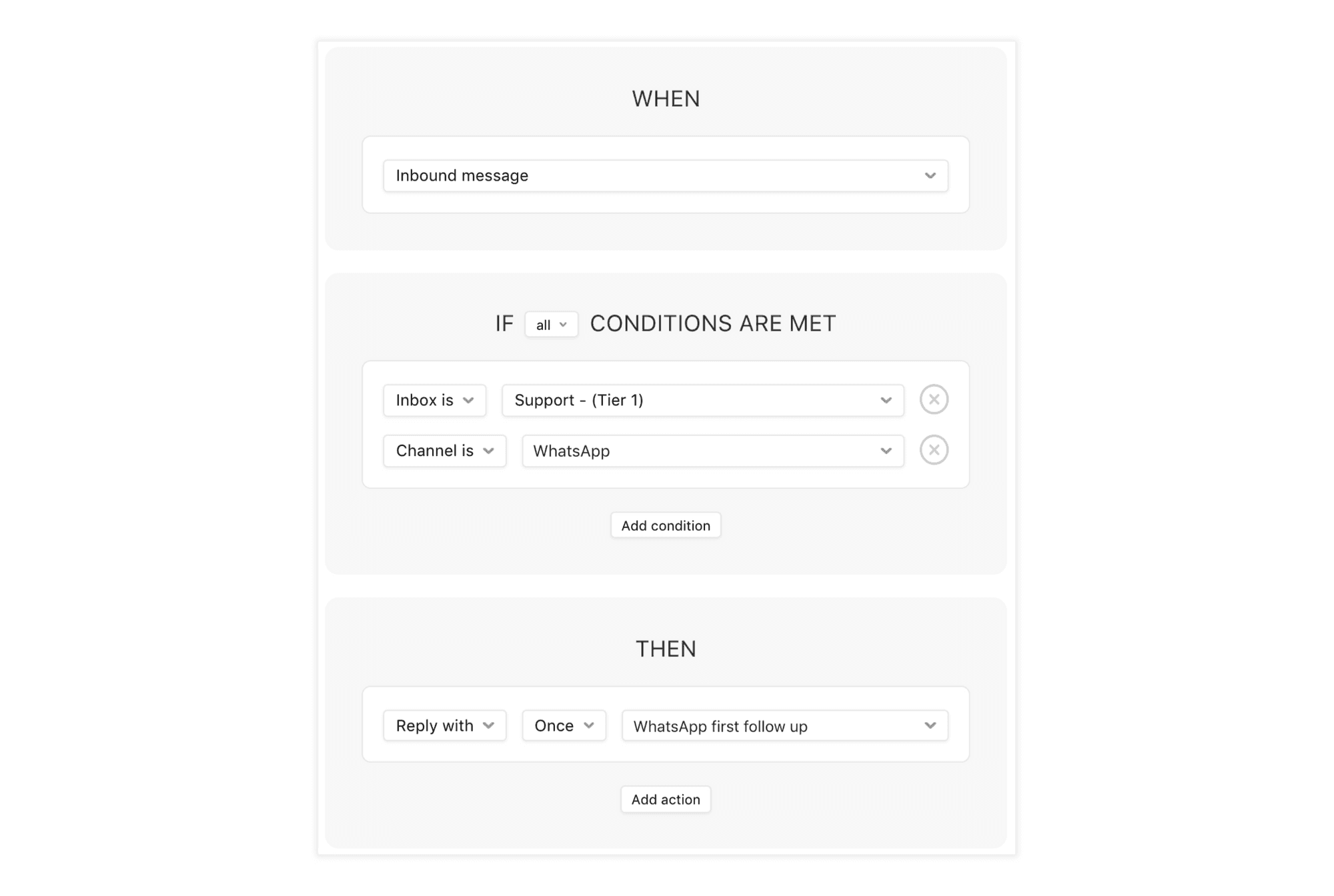 Measuring (and improving!) response time is a snap, too. With Front, you can track performance specifically for WhatsApp messages — or zoom out to get the full picture of customer engagement across email, WhatsApp, and all your other channels.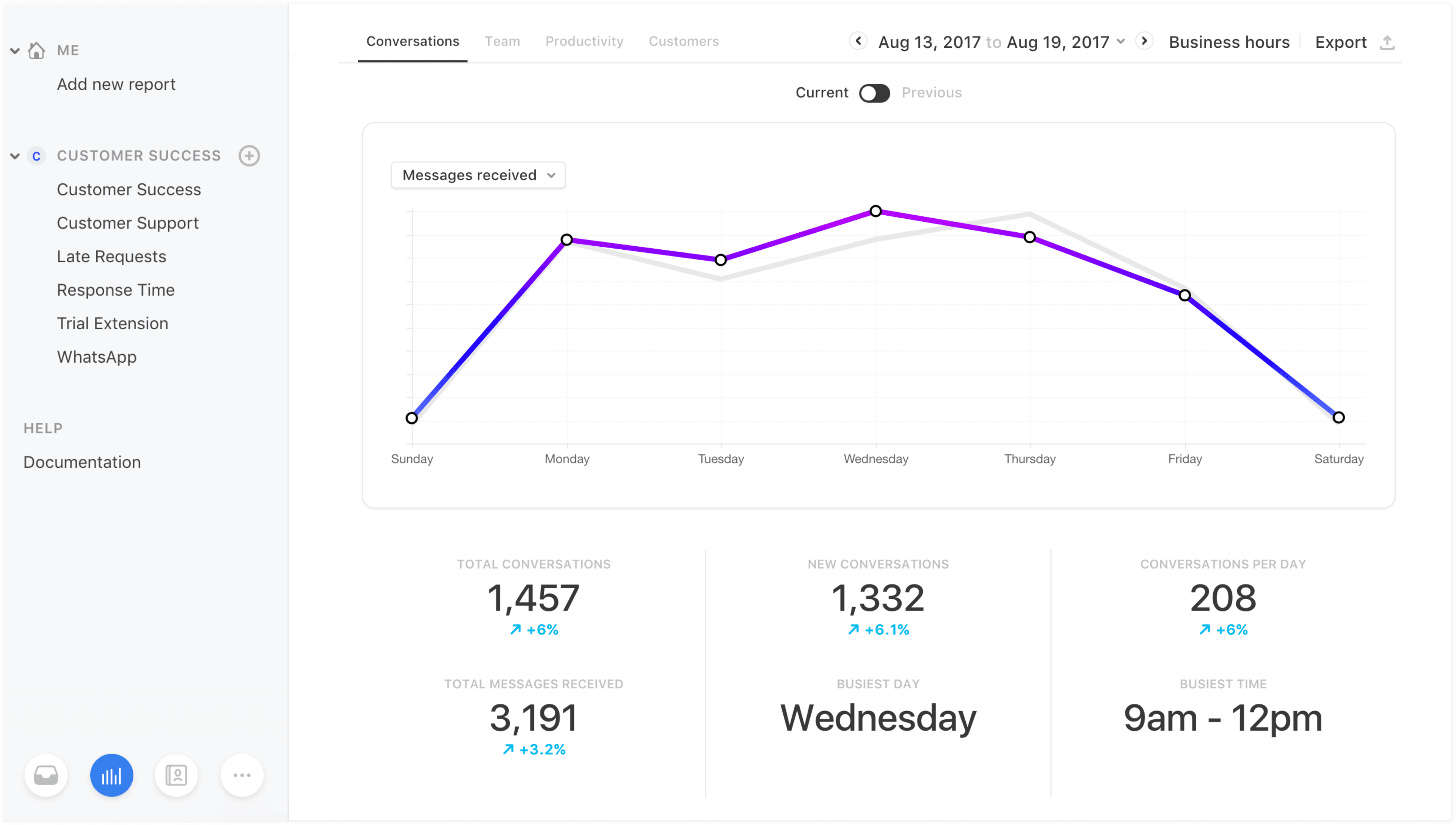 ---
🚀 Get started with WhatsApp Business in Front
Ready to try it? Just follow our set up guide — you'll need to purchase a WhatsApp-enabled Twilio number before getting started. Once you're connected, your team can start replying on WhatsApp just like emails or any other conversation in Front.
Interested in using Front to manage WhatsApp? Sign up for a demo to try it out!
Written by Sarah Spangenberg
Originally Published: 17 April 2020