Webinar
Turning every conversation into a great experience
Did you know that 74% of consumers are likely to buy a product or a service based on "experience" alone?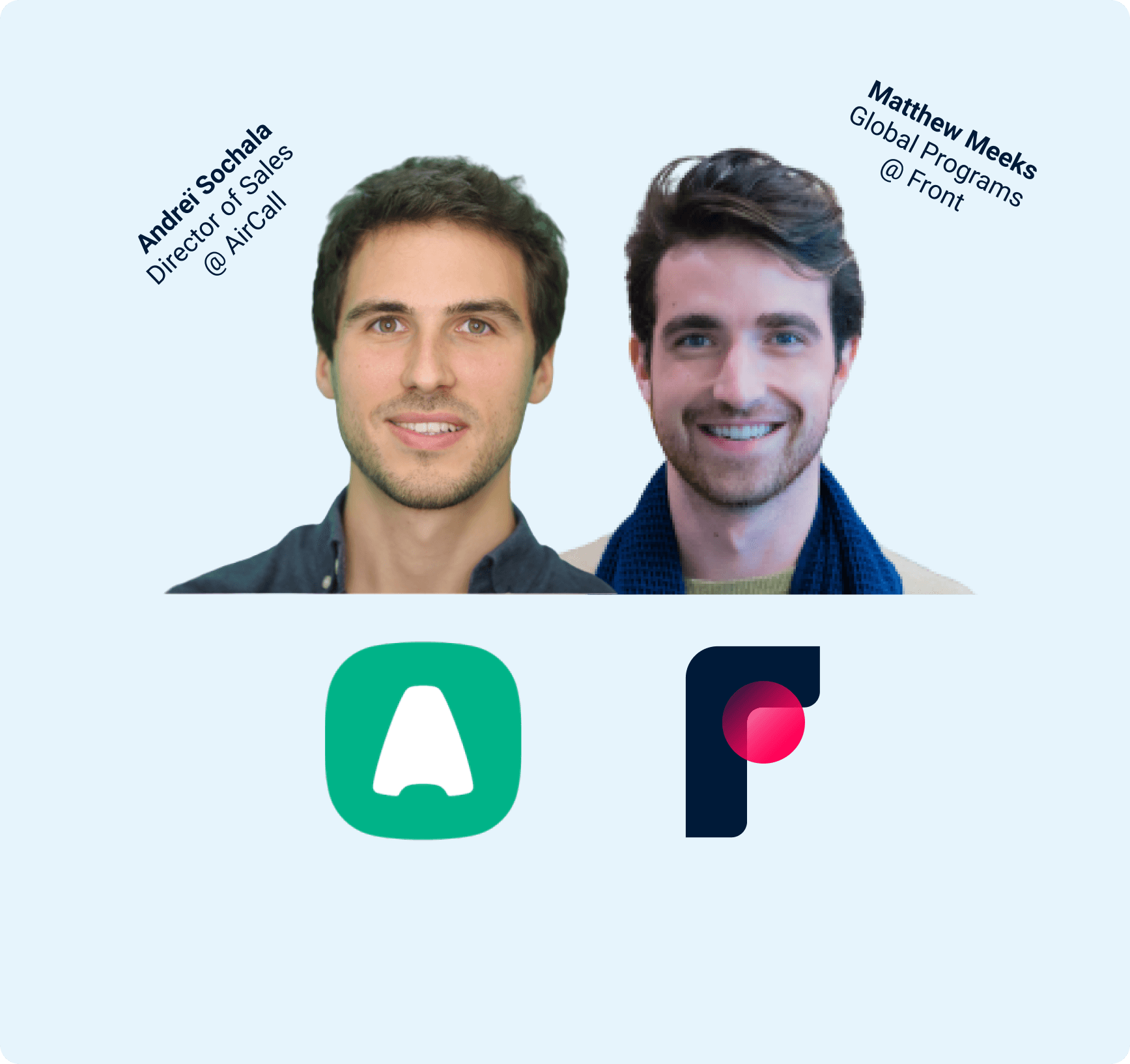 Customers want personalized service — and to be able to seamlessly reach you over any channel, whether that's email, phone, SMS text, or pigeon.
Meeting these expectations is easier said than done, however. And if you can't offer the experience customers want, they'll go knocking at your competitors' doors.
The solution? Embracing the right technology. 
Watch the recording to our recent live event where Front & Aircall talked to how to embrace technology to give customers an excellent experience in every conversation.
You will learn:
Why CX is the pulse of every business 

The perfect "recipe" for great CX 

How Front and Aircall empower teams to deliver experiences that drive customer loyalty