Delivering the best customer experience means being available wherever your customers want to communicate, whether that's over email, phone call, SMS text, or carrier pigeon.
And that's why we've built Front as a central place to manage all those messages—welp, except the pigeon...
Today we're excited to announce the newest channel you can manage in Front: Instagram! Now your team can respond to direct messages and comments on posts without ever leaving Front, making it easier than ever to build personal relationships with customers — no matter the channel.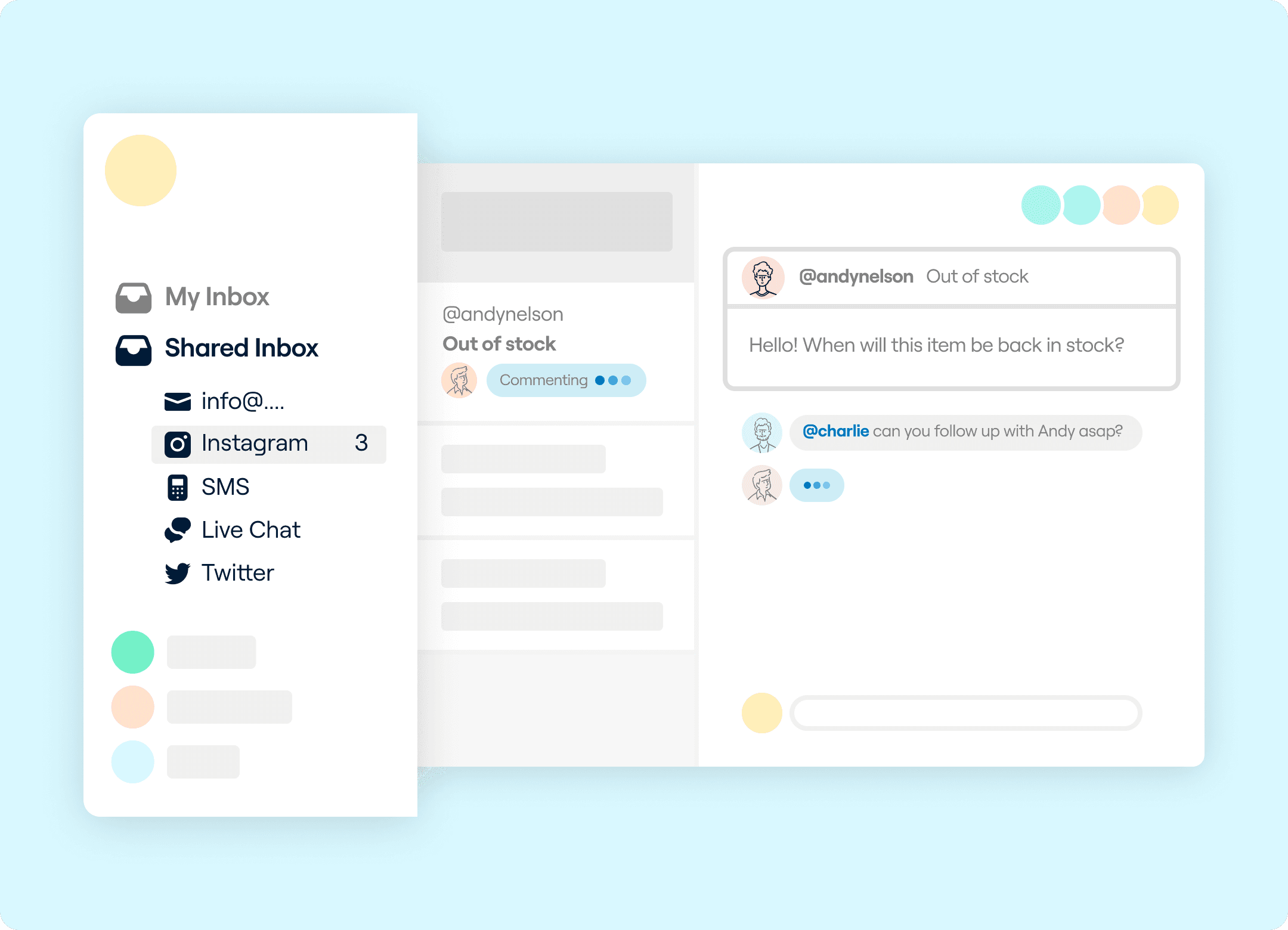 Deliver fast, personal service with every message in one place
Your customers love Instagram, but like all social media, conversations move quickly. With Instagram in Front alongside email and more, your team doesn't have to switch tabs or worry about constantly checking messages—it's all in one place. You can assign Instagram messages to teammates, add tags, and comment on them internally just like you would with any Front message, so it's easy to collaborate to send the most thorough (or wittiest) reply.
It's a party in Front, and your whole team's invited
Got a social media team handling customer messages on Instagram? Need to reference your engineering or product team to check on something technical? Need to check on an order status with your operations team? They can use Front, too! With Front, any teammate you need to loop in is just an @mention away, and you can draft replies in real-time, together. Since anyone from your company can use Front to manage their communication, it's easy to send accurate replies that match your company's unique voice and tone.
Get the full picture of customer relationships, across every channel
Say a customer emailed you with a complaint about a pair of boots that should have arrived. Then they comment on your Instagram post a few days later. Wouldn't it be ideal to connect those dots before your team replies?
When customer messages and data are scattered across different platforms, it's hard to get the full picture of every situation. With Instagram messages in Front, it's easy to reference past conversation history with a customer—over any channel or with other agents on your team—so you can give the most relevant reply. 
Understand customer experience on Instagram and more
You're constantly keeping a pulse on customer experience and finding ways to improve it — but that's not so easy to do by scrolling through your Instagram comments. With Front's analytics, you can see metrics on communication and team performance across all your messages, including Instagram. Access response time, busiest times of the day, and more, so you can pinpoint ways to keep impressing customers on social media. No filter is needed! 
Build relationships through your customers' favorite channel: Instagram
Our Instagram integration is now available for Front customers on all plans, so connect your Instagram account today to start messaging customers! If you're not using Front yet, get started here. 
Written by Emily Hackeling
Originally Published: 4 January 2022