guide
Front's templates for effective 1 on 1 meetings
How impactful are your 1 on 1 meetings?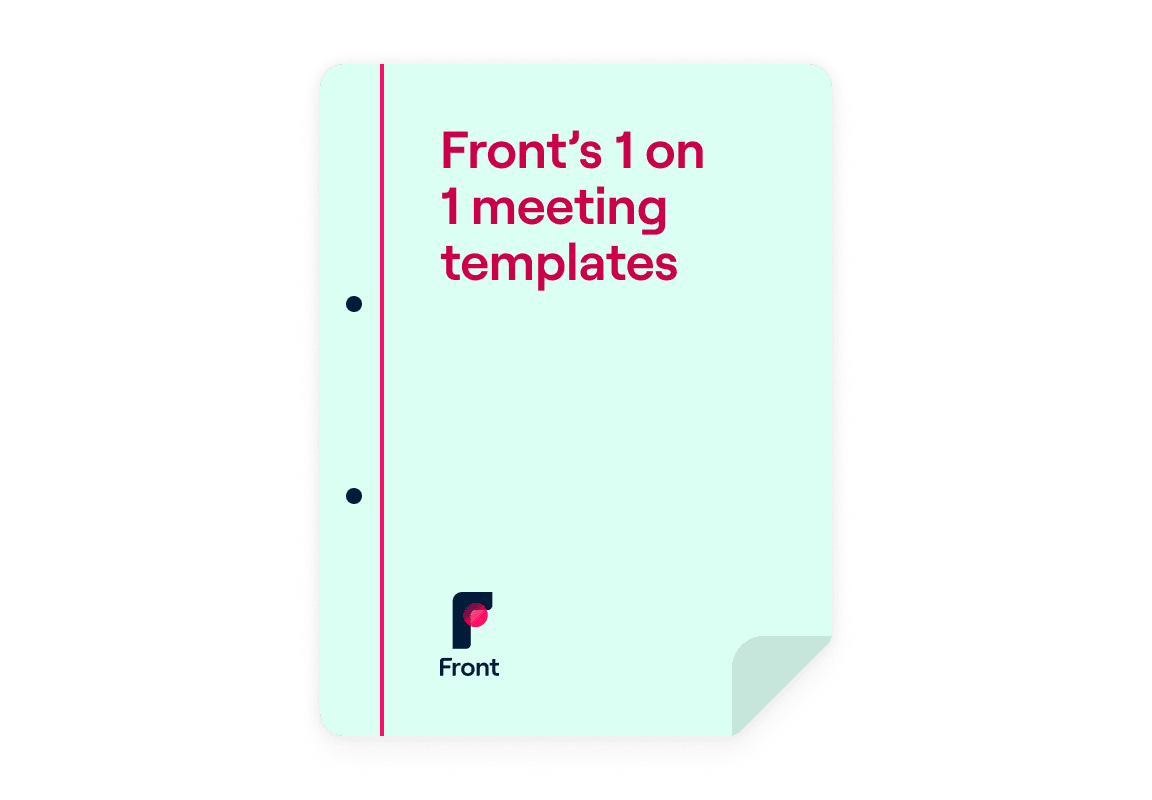 At Front, 1 on 1 meetings are a productive time to align on goals, give and receive feedback, and keep our business moving forward.
One-on-ones also provide meaningful space for us to connect more deeply with teammates, understand viewpoints, and build a caring and enjoyable workplace.
As our business has scaled, we've found that our 1 on 1 meetings have done wonders in helping us cultivate an engaged and happy company. We shared our templates here so other teams can adapt them for their own 1 on 1 meetings.
Start running successful 1 on 1 meetings
Complete with instructions, notes, and questions to ask, these are the templates our team uses to run effective and productive 1 on 1 meetings.
Your First 1 on 1 Meeting

Regular Weekly 1 on 1 Meeting

Monthly 1 on 1 Meeting

6 Month Career Development Meeting

Coaching Session
Front CEO and Cofounder Mathilde Collin says her 1: on 1s are her most valuable meetings each week:
We've included our templates in Google Drive so you can download and use them for your meetings right away.