guide
Guide to strong internal communication for startups
Set your team up for success with strong internal communications.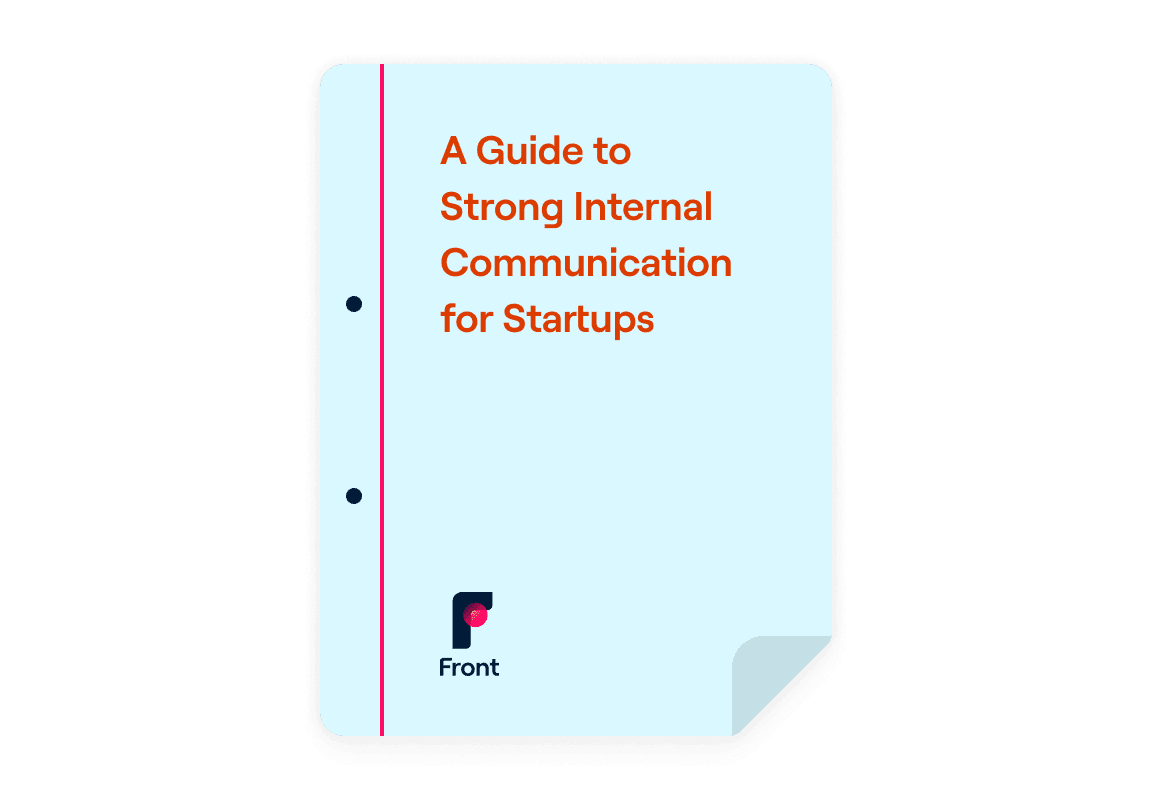 Ask most startup founders, and they'll agree: having strong internal communication from day one can be a game-changer that sets your team apart.
Strong internal communication allows your team to move quickly, make better decisions, and feel empowered to do their best at work. It also keeps everyone aligned to your goals and invested in your team's success for the long haul.
This guide is a Google Drive with real examples and templates from Front CEO Mathilde Collin and HubSpot CEO Brian Halligan, plus CEOs at high-growth teams like Drift, Guru, Bonusly, and HelpDocs. 
What's inside...
An employee handbook example

A culture guide example

A template for a weekly email to send your direct reports

A template for a company-wide weekly email update

An example slide deck presentation about your daily tasks as CEO

A framework for a daily greeting system (great for remote teams)