Webinar
Front's vision & roadmap in 2019
Email isn't going away — but it needs to get better.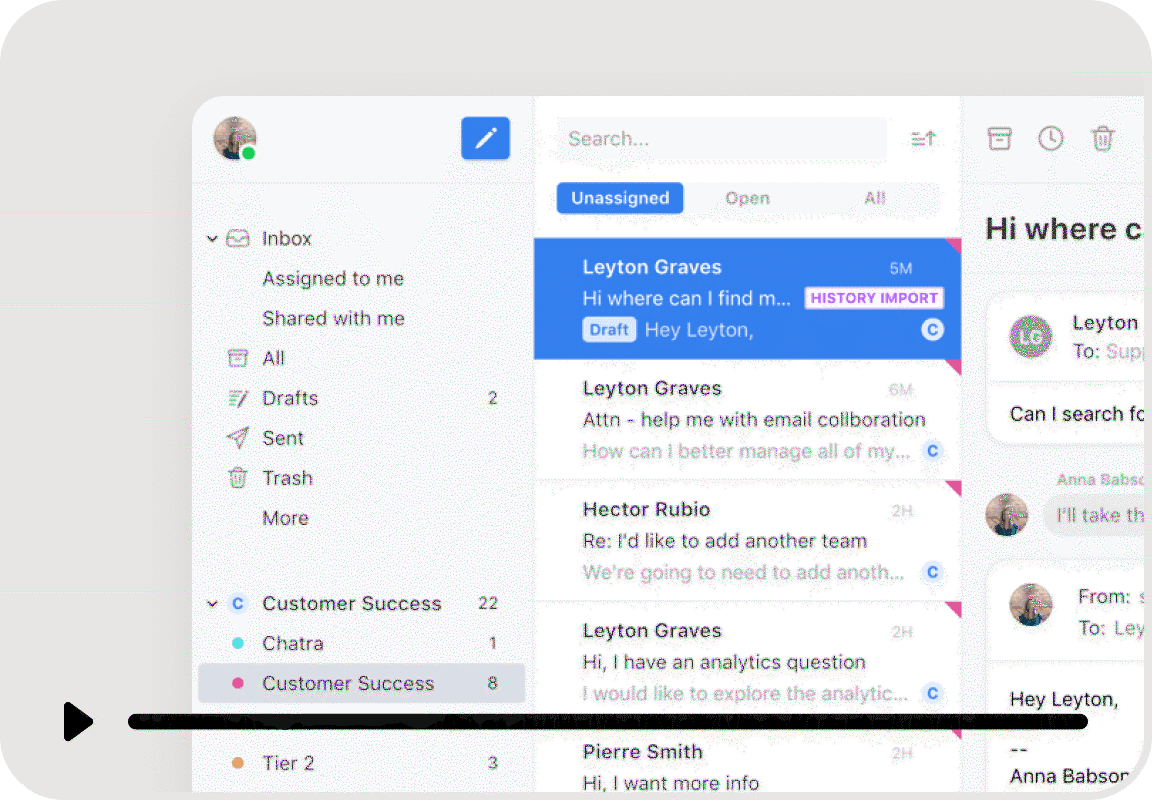 We're working hard here at Front to reinvent email for the way teams work today, so your inbox can truly be the place you get work done together. 
Tune in for a fireside chat with Mathilde Collin, Front's CEO, to learn more about our vision for the future of work (powered by Front, of course!) and exciting updates from our 2019 product roadmap.