Webinar
Mastering the omnichannel experience
How to enable your customer facing teams to deliver amazing omnichannel experience?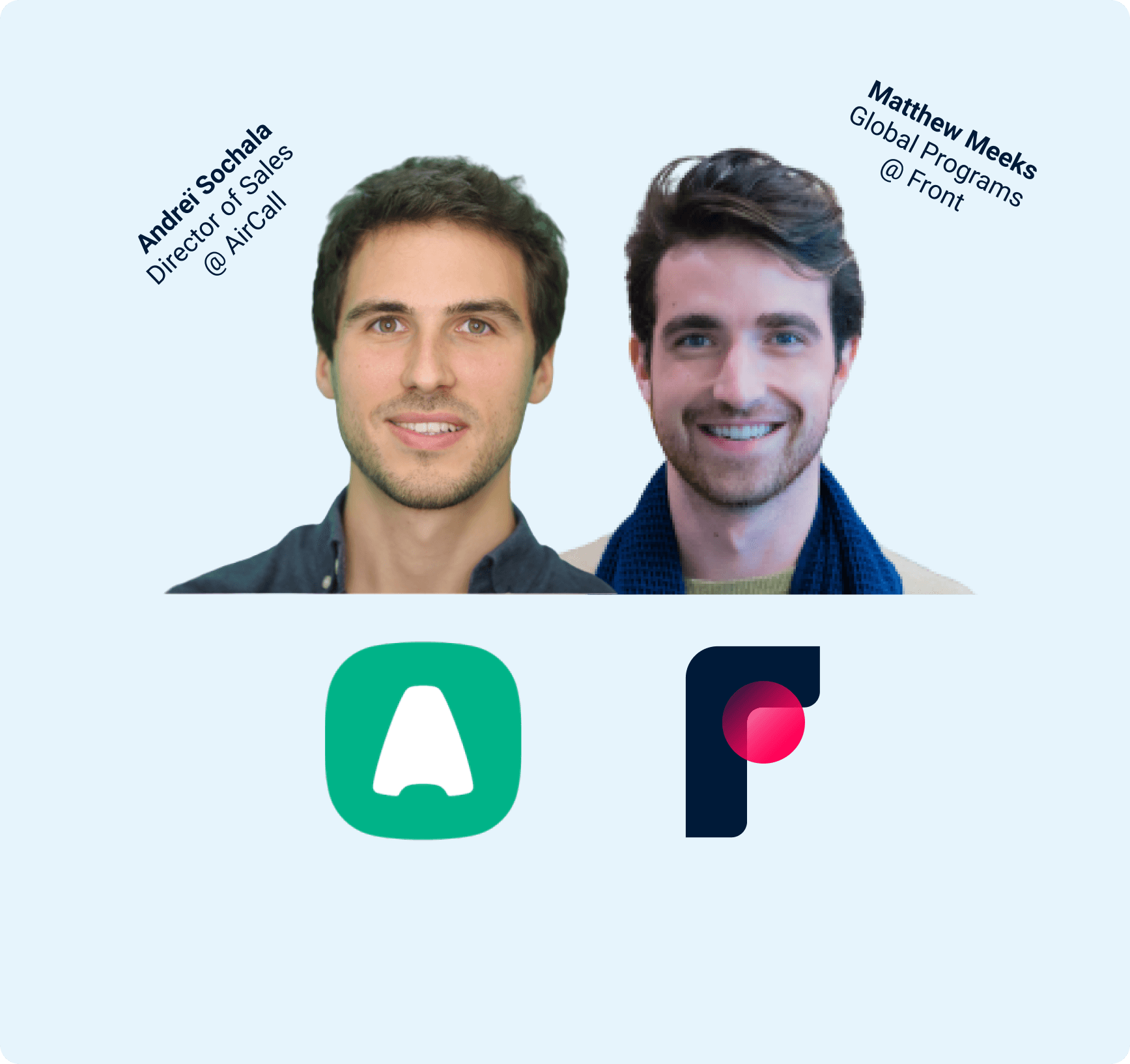 Whether you're in sales, in support or in customer success — the quality of the customer experience that you deliver depends on how well you leverage the different communication channels that your team is using to nurture relationship with prospects and customers. 
Our specialists from customer facing teams at Aircall and Front are:
showcasing concrete customer examples

sharing concrete examples of how Front & Aircall teams are delivering to their customer expectations

actionable tips to improve omnichannel communication for your company
Watch this webinar where Matthew Meeks @ Front moderated a live conversion on the topic with Andreï Sochala @ Aircall and Clifton Vaughan @ NBS (Front customer).