Webinar
Mastering Sales Efficiency with Front + Outreach
Webinar: Front + Outreach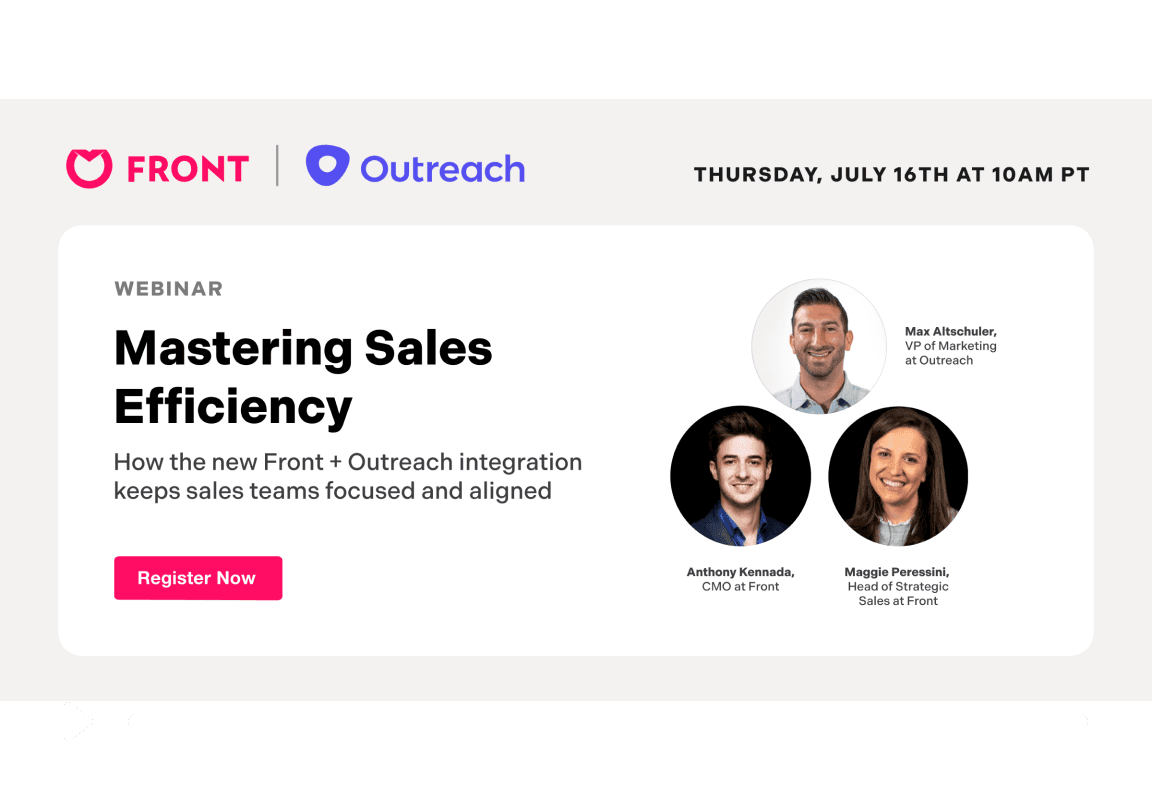 How the new Front + Outreach integration keeps sales teams focused and aligned
In sales, speed and automation are your best friends. When you have quick access to the context you need, and the right tools that enable you to be more efficient, you can spend more time on your most important relationships.
But lacking visibility and switching between apps can be distracting and create obstacles when trying to personalize your communication. 
With the new Front + Outreach integration, you can access and update your Outreach sequences right from your Front inbox — keeping your sales team focused and aligned. 
Join Max Altschuler, VP of Marketing at Outreach, Maggie Peressini, Head of Strategic Sales at Front, and Anthony Kennada, CMO at Front, on Thursday, July 16th at 10am PT to learn more about the new integration. They will also share their tips and advice on what sales teams can do today to be more efficient.