Our inaugural Frontlines event was crafted to celebrate, educate, and connect teams that interact with customers. We were thrilled to reveal some major new features in Front, and the response has us energized for the future of customer operations.
If you missed it, catch up on all the recordings here. Here were the eight features we launched: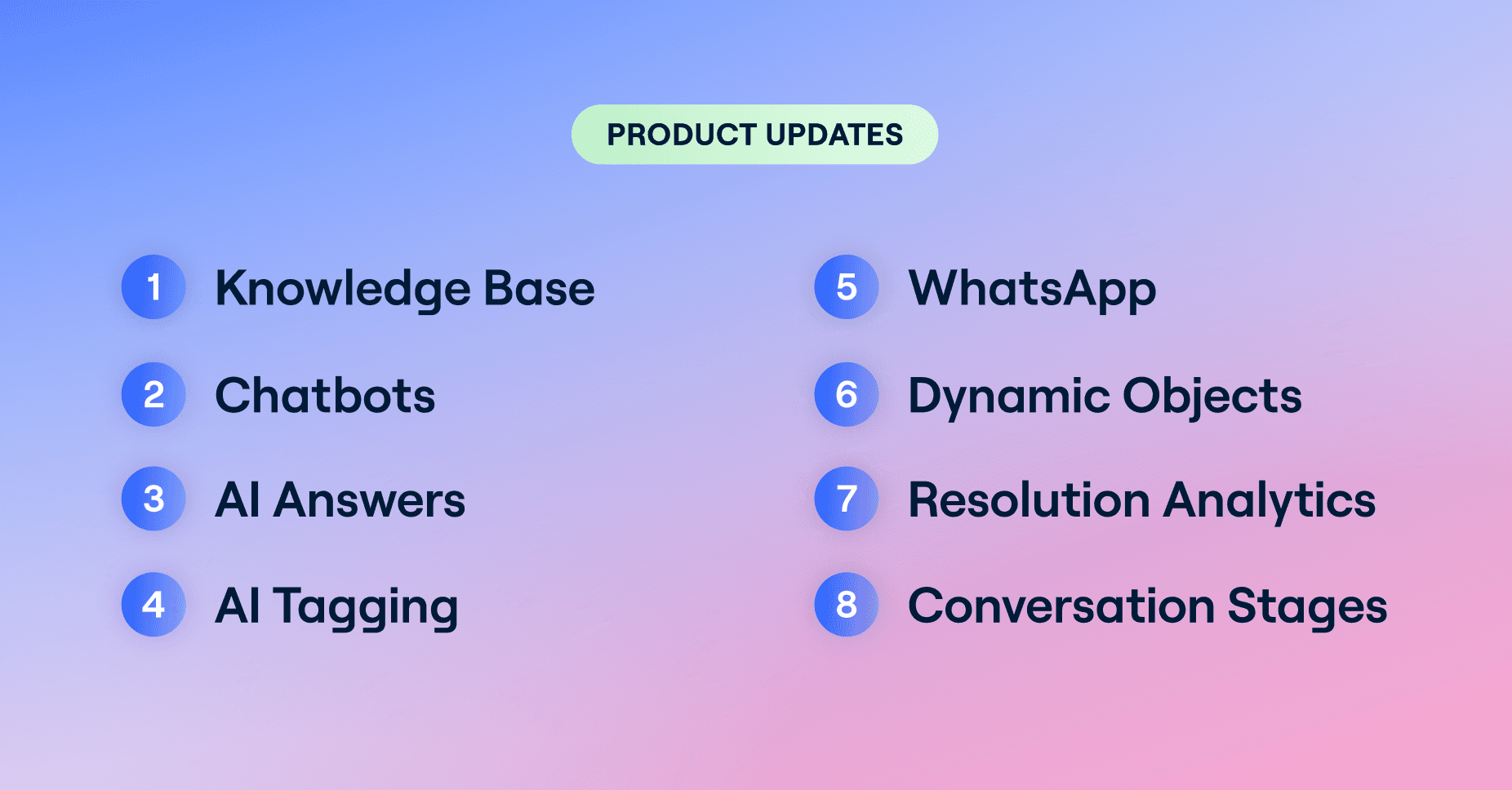 We also gave you a sneak peek at our upcoming roadmap — we'll summarize what we covered in the preview demo. Plus, some bonus announcements you won't want to miss!
New features hot off the press
Knowledge Base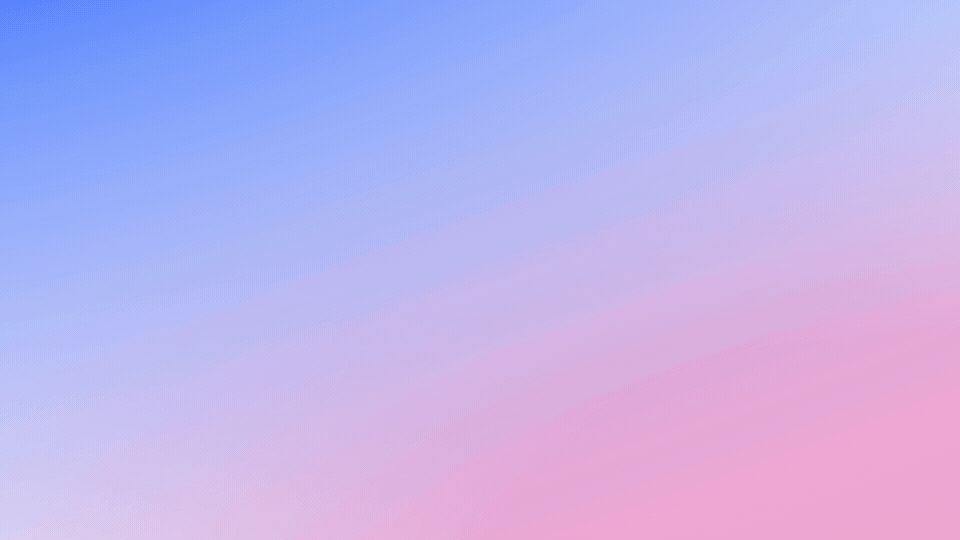 As one of our most requested features, we're thrilled to launch an integrated Knowledge Base available for you to use today. With your knowledge base in Front, customers and team members can browse help articles for answers, best practices, and any other content you want to share. It's simple, searchable, and entirely self-service for visitors to instantly get the help they need. And when everything in your knowledge base is seamlessly accessible from your Front inbox, your team can work more efficiently and deliver even higher quality service to your customers. 
Front's Knowledge Base helps your team:
Resolve customer inquiries faster and unlock deflection to scale your support

Drop managing another vendor – articles are available right when you publish

Easily update content without custom development

Search your entire knowledge base within your inbox and link to articles directly from Front's message composer
Knowledge Base is ready for you to use today. Learn how to set up your knowledge base. 
Chatbots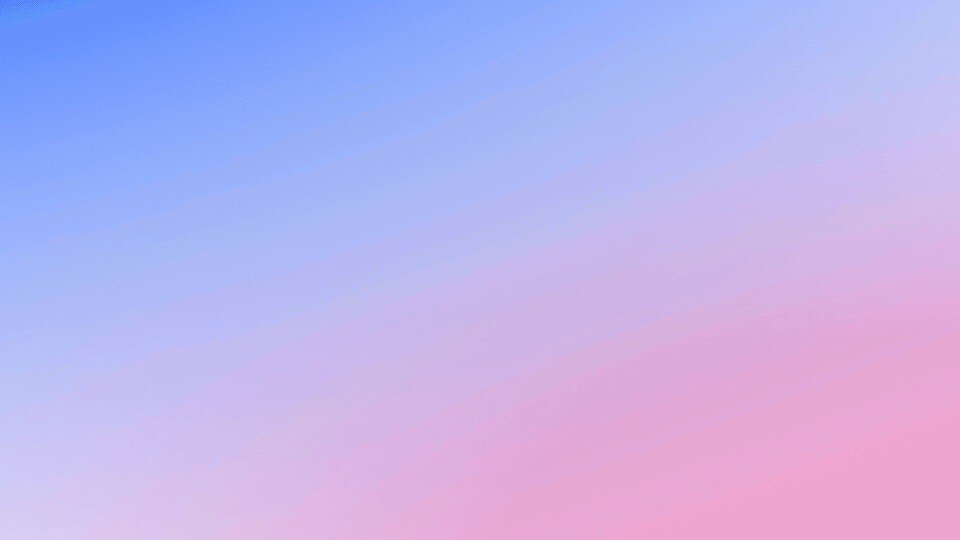 We've built new automation and deflection for Front Chat that makes it even more efficient to manage this channel. With chatbots, your team can streamline resolutions while minimizing disruptions to their workflow. 
Since Front Chat is integrated with Front's Knowledge Base, website visitors can browse and search for articles directly from your chat widget — getting instant answers and saving your team time from responding to common questions.
Front Chat's chatbots help your team:
Answer customers in real time with a scalable service model

Automatically gather prerequisite information using a simple, visual editor to quickly build custom chatbot flows

Gather relevant details for a seamless handoff from bot to agent for faster resolution

Avoid wasting time on basic qualification or repeat questions
Chatbots are available to start using today. Learn more about Front Chat or set up your first chatbot. 
AI Answers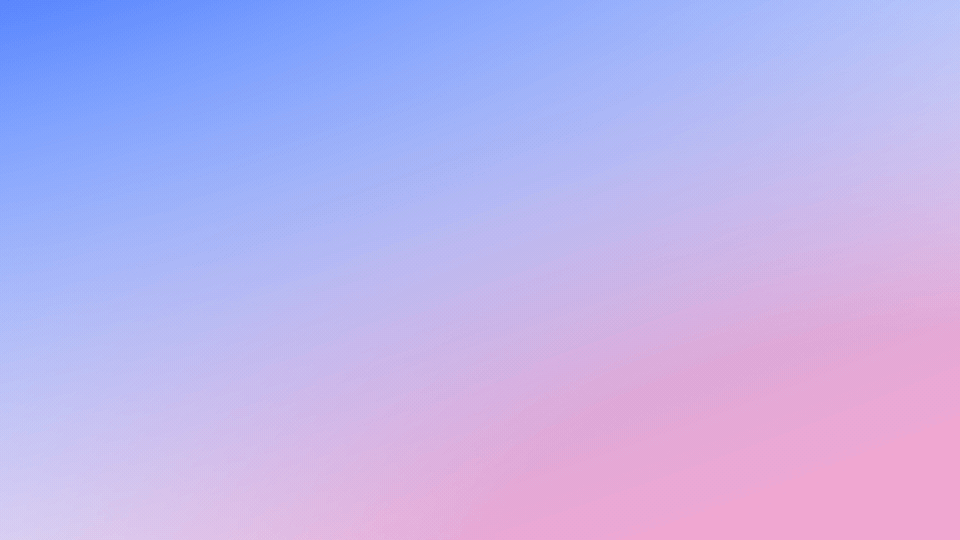 Our long-term goal of smart deflection is for your team to focus their valuable time on more complex conversations, without detracting from your customer experience. Now that your knowledge base and chatbots are in Front, an AI model will find the right content and suggest the article back to them as an answer — even if the keywords don't exactly match.  
AI Answers help your team:
Resolve live chat inquiries without a team member ever needing to be involved

Scale deflection so your customers get answers fast

Craft more comprehensive answers based on knowledge base articles — coming soon
AI Answers is in a limited beta and will be rolling out for all customers in the coming months. Interested in getting early access to next-generation AI Answers? Sign up here.
AI tagging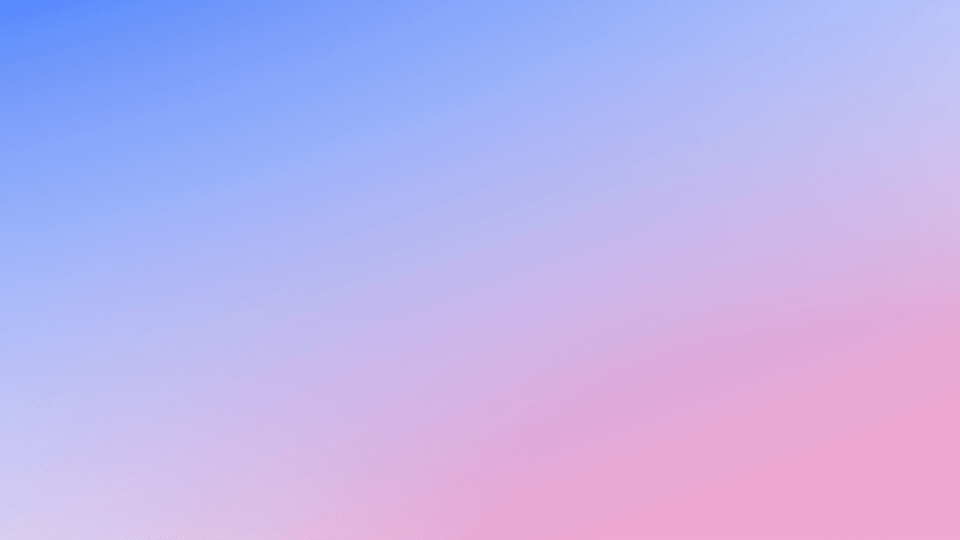 AI tagging unlocks the powerful workflows and rich insights that rely on tagging — without all the effort usually required to achieve them. Instead of configuring tagging rules for every keyword you can think of, or requiring frontline teams to manually add tags, Front's AI does this categorization for you based on the content of the conversation. 
Over time, AI continues to learn from your Front conversations to give you the option of either approving its tag suggestions or going with its automatic tagging.
AI tagging helps your team:
Save time without manually setting up and maintaining tagging rules

Trigger automatic workflows

Increase visibility into what's happening with customers

Measure trends over time to inspire process improvements
AI tagging is in a limited beta program and will be rolling out to customers in the coming months. Interested in joining the beta? Fill out this form, and we're adding customers as quickly as we can.
WhatsApp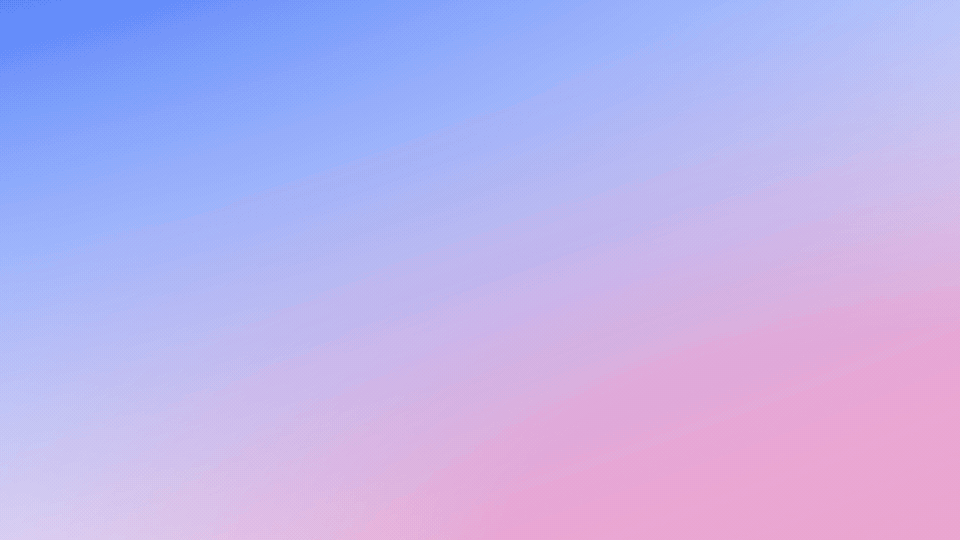 As the top requested channel, our native WhatsApp integration is big news — especially for our customers outside the US. Adding WhatsApp makes four key channels (Telegram, Dialpad SMS, and Google Business Messages) we've added this year alone. By consolidating your team's work into one platform, you'll not only boost productivity from less context switching, but also ensure consistent delivery of great service across every channel.
WhatsApp integration enables your team to:
Send and receive messages from your WhatsApp account alongside your other channels 

Manage your WhatsApp usage and billing within Front to simplify vendor and channel management

Send WhatsApp message templates directly from Front's composer

Enhance your WhatsApp workflows using Front's powerful automation, integrations for easy access to customer context, and analytics reports 
The WhatsApp integration is available today. Learn how to get started with WhatsApp or explore Front's omnichannel capability.
Dynamic objects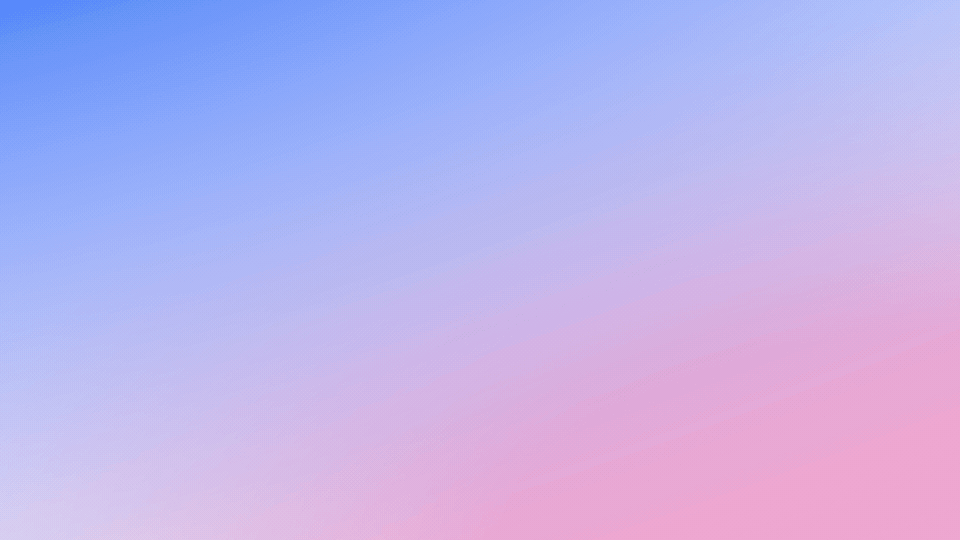 Many teams are constantly looking up details on orders, shipments, reservations, and other business information that live in backend systems and other third party software. Your teams need this information to respond to customers, but it's slow and prone to error.
To make this more efficient, dynamic objects allow you to bring context from those third party systems automatically into Front — right when your teams need it. A huge advantage is that dynamic objects require no engineering resources to set up, so your team can cut back context switching immediately.
Dynamic objects help your team:
Resolve customer inquiries faster with a no-code solution

Waste less time copy-and-pasting IDs between tools when data objects are automatically detected and linked within the conversation

Easily preview related data without switching tools, and use that data to power your workflows
Dynamic objects are available now. See dynamic objects in action with real Front customers, or learn how to set up your first one.  
Resolution analytics and conversation stages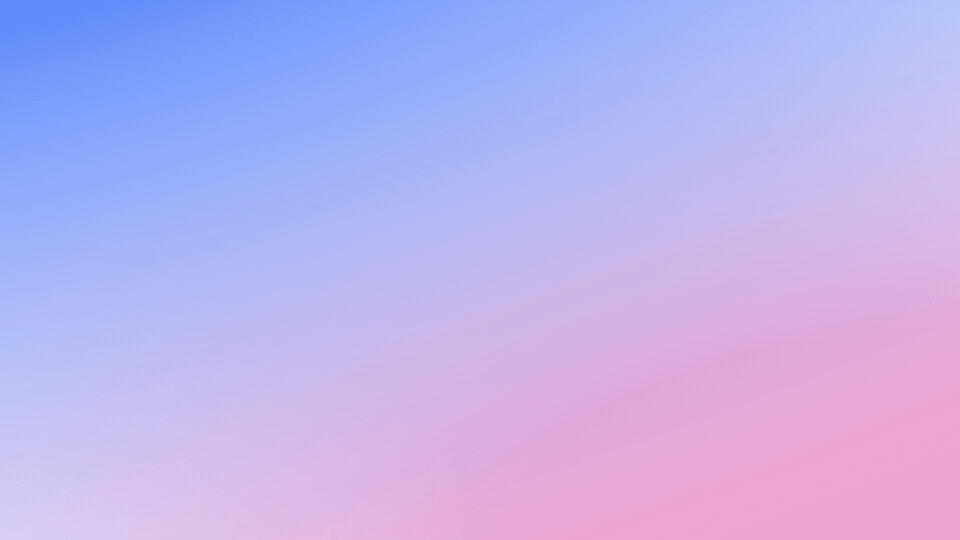 The final two feature releases go hand in hand. They grant you more oversight into your customer experience and more insights to inspire workflow improvements. 
Resolution analytics show how fast your team solves customer issues end to end. This total time to resolve, rather than just to reply, directly maps to your quality of service and customer satisfaction.
Conversation stages show you exactly how conversations are progressing, or where they often hit bottlenecks. Soon, you'll be able to define each stage in your customer lifecycle, too! 
The first stage of Resolution Analytics and Conversation Stages will be live for all customers next week. Sign up for the beta program if you're interested in future updates like customizable resolutions and custom conversation stages. 
An early look into our roadmap
On top of product launches, we also shared a sneak peek at our upcoming roadmap to give you a sense of what's coming in future quarters. In this roadmap demo, we saw how Travelleap — an imaginary corporate travel SaaS platform — used Front to provide exceptional service after streamlining coordination with hotel partners, reducing resolution time, and meeting their customer experience goals.
Stay tuned for more exciting updates coming down the pike, and if you're extra eager about certain features, be sure to sign up for beta opportunities.
Take your customer service to the next level
We delivered key features to Front to help your teams work more efficiently together and for your customers. And we want to further equip you with additional resources that lay the groundwork for effective customer service in the long run. 
We mentioned at Frontlines that we've made our support team's metrics public. Wondering how your customer service metrics stack up? Benchmark against Front's Support Report. 
We also launched a new Front Administrator Certification program. Great for admins who want to become Front experts who:
Know best practices that yield better engagement with their customers

Develop the most efficient and scalable workflows

Drive stronger adoption with their teams

Succeed in effective long-term, organization-wide implementation
A gift that keeps on giving
It doesn't stop here. Check out these other resources you can enjoy:
Still got burning questions after Frontlines? We've got answers. Ask away at the Frontlines forum.

Join the Front Community, your go-to place to connect with other Front users, stay up-to-date on the latest feature releases, and submit ideas to our product roadmap.

Take a Front Academy course — there's a diverse library of training and learning paths. 
The future of customer operations? You're gonna need sunglasses.
It's bright, folks. From the front lines all the way to the back office; from customer service to account management, sales, operations, and even engineering and design; every team involved holds a piece of the puzzle of what we call customer operations.
And at Frontlines, we showed how we're helping you put it all together. We delivered features that will help you consolidate vendors, context, and communication in Front to help you deflect the simple questions and empower your team to solve those more complex conversations. 
Want an instant replay of Frontlines? Watch it all here.