Teams using Front have seen a transformative effect on the way they work. From saving time, responding faster, to having more visibility into each other's work, teams are happier and more effective with Front.
But Front isn't just for teams. We can help advance the way you work.
By connecting your individual work email (such as [email protected]) to Front, you can be more productive. Here are 5 ways Front helps you take charge of your work:
1. Everything in one place
When you connect your individual work email to Front, you can see all your emails in one place: those sent directly to you and those assigned to you from shared inboxes. Instead of logging in separately to your Gmail, you can read and respond to all your emails in Front.
Not only will you save time, but you'll also have a complete view of all your work emails. Plus, if you ever reach "inbox zero," you'll know it's for real.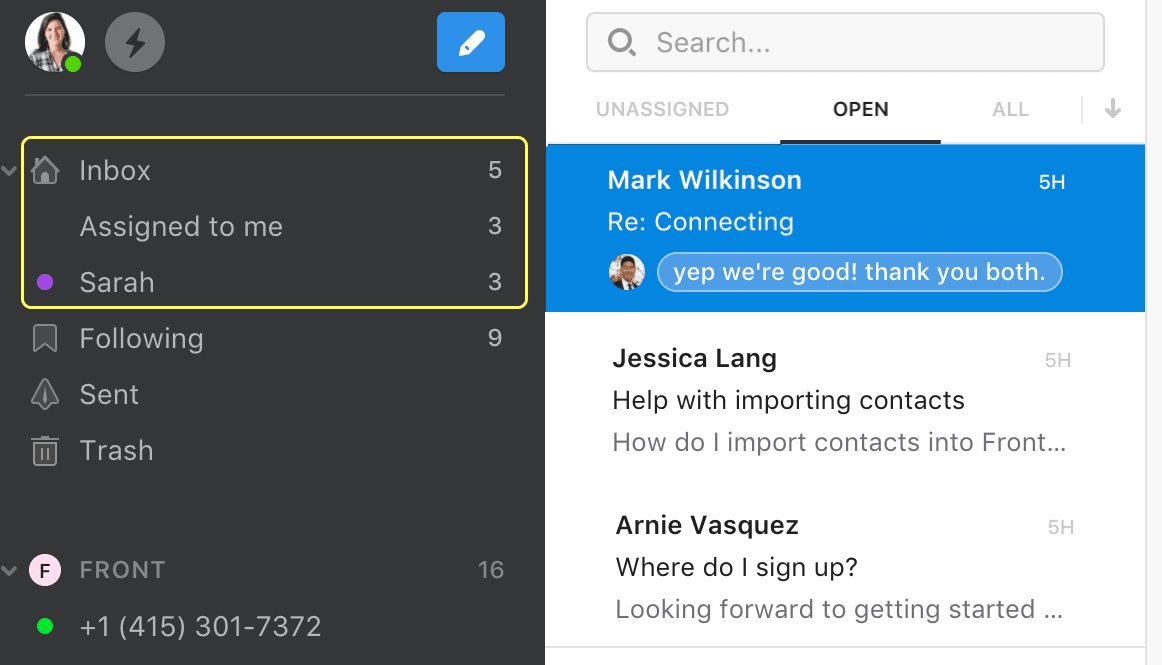 2. More organized workspace
Tags organize your work emails in Front to help you find important messages faster. Private tags are only visible to you, so you can set up automated rules to tag emails from certain people, keywords, or other criteria to help you keep your inbox organized and clear.
You can also customize which tags you see in your individual workspace for one click access to messages with that tag. You can choose private tags or shared team tags, so you can seamlessly switch between your individual and team work without juggling multiple tools.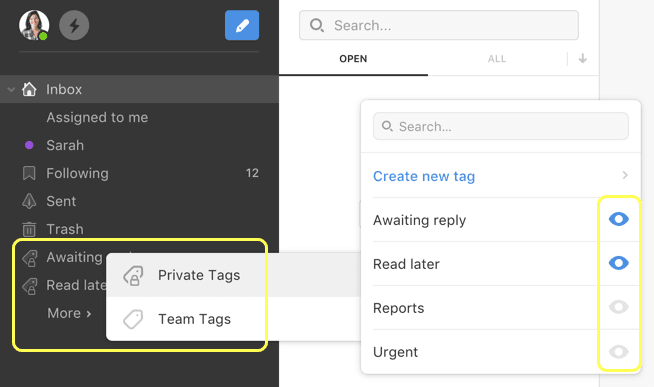 When you connect your individual Gmail account to Front, we'll automatically sync your labels as private tags in Front to make your transition easier!
3. Increased email productivity
You can work smarter and spend less time on email with Front. Here are a few shortcuts you can take in Front to help you speed through your inbox:
Create message templates for meeting requests, thank you's, project updates, and any type of repetitive email communication you send out.

Pre-write emails and schedule them to be sent out automatically at a later time, like first thing Monday morning.

Snooze emails that aren't urgent or that you're not ready to respond to yet to a more convenient time — like the end of your work day or tomorrow morning.

Set automatic reminders to follow up with someone if you don't get a response to your email, so your email doesn't fall through the cracks.

Check if recipients saw your email with 'read receipts' that show the date and time when they viewed your email.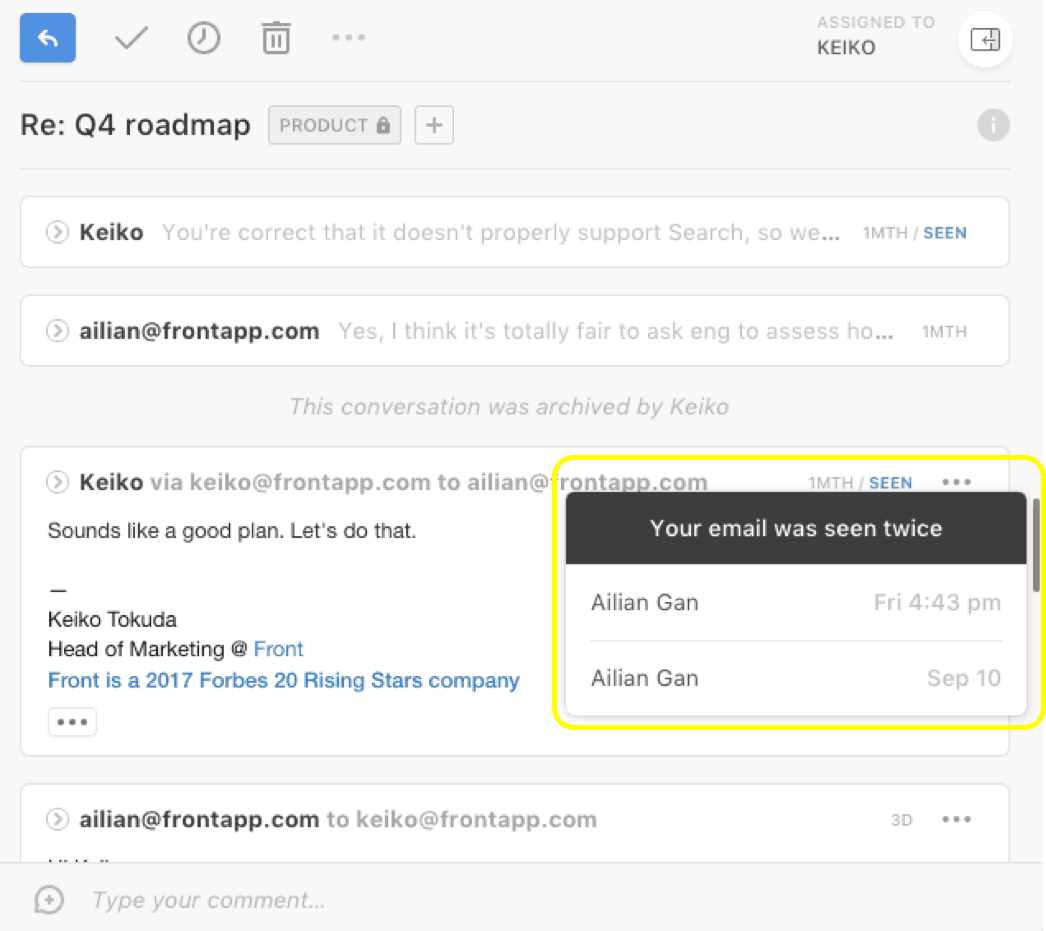 4. Easier collaboration
Stop forwarding, CC'ing, BCC'ing your teammates onto emails sent directly to you. Instead, you can @mention to share and discuss the email with specific people.
Your individual work email in Front is private by default and only accessible to you. When you receive a customer support or sales inquiry that's better handled by the team, you can move the email from your individual inbox to the appropriate team's shared inbox — or @mention a teammate on the thread and assign it to them directly.
When you're out of the office, you can also set up rules to route certain messages to a trusted teammate or a shared inbox, so others can help while you're out.
5. It's free
If you have a Front account to manage your team's shared inboxes, there's no extra fee to connect your individual inbox. It doesn't count towards the number of channels on your Front plan. You can connect and disconnect at any time, so what do you have to lose? When you're ready to connect your individual work email, go to your Front Settings > My inboxes > Add an individual inbox. And you're set to go! ?
Written by Keiko Tokuda
Originally Published: 17 April 2020