We've got a lot to be grateful for here at Front. From scaling our team in new locations to building our customers' most-wanted updates, we've accomplished a lot—and learned even more along the way. We couldn't kick off 2022 without taking time to reflect on the year that's passed, so here's a look back at Front in 2021.
Powering genuine relationships at scale
In today's hyper-digital world, interactions feel less human and less meaningful than ever. So this year we focused on product updates that empower teams to have authentic interactions with customers, no matter how many they're serving. Here's a peek at some highlights.
Making every teammate an expert on every customer
Authentic interactions start with truly knowing the person on the other side of the email. So this year we invested in providing teams with complete customer context by more deeply connecting their inbox and CRM—and yes, it's a bit like a mullet. 👩‍🎤
We refreshed Contact Details to unlock instant access to critical information like account owners, customer segment, and any SLAs, without context switching. We also released highly-anticipated account-level context in Front, which allows teams to automate workflows at the account level, plus get metrics reporting for the customer as a whole, not just a few users or teams.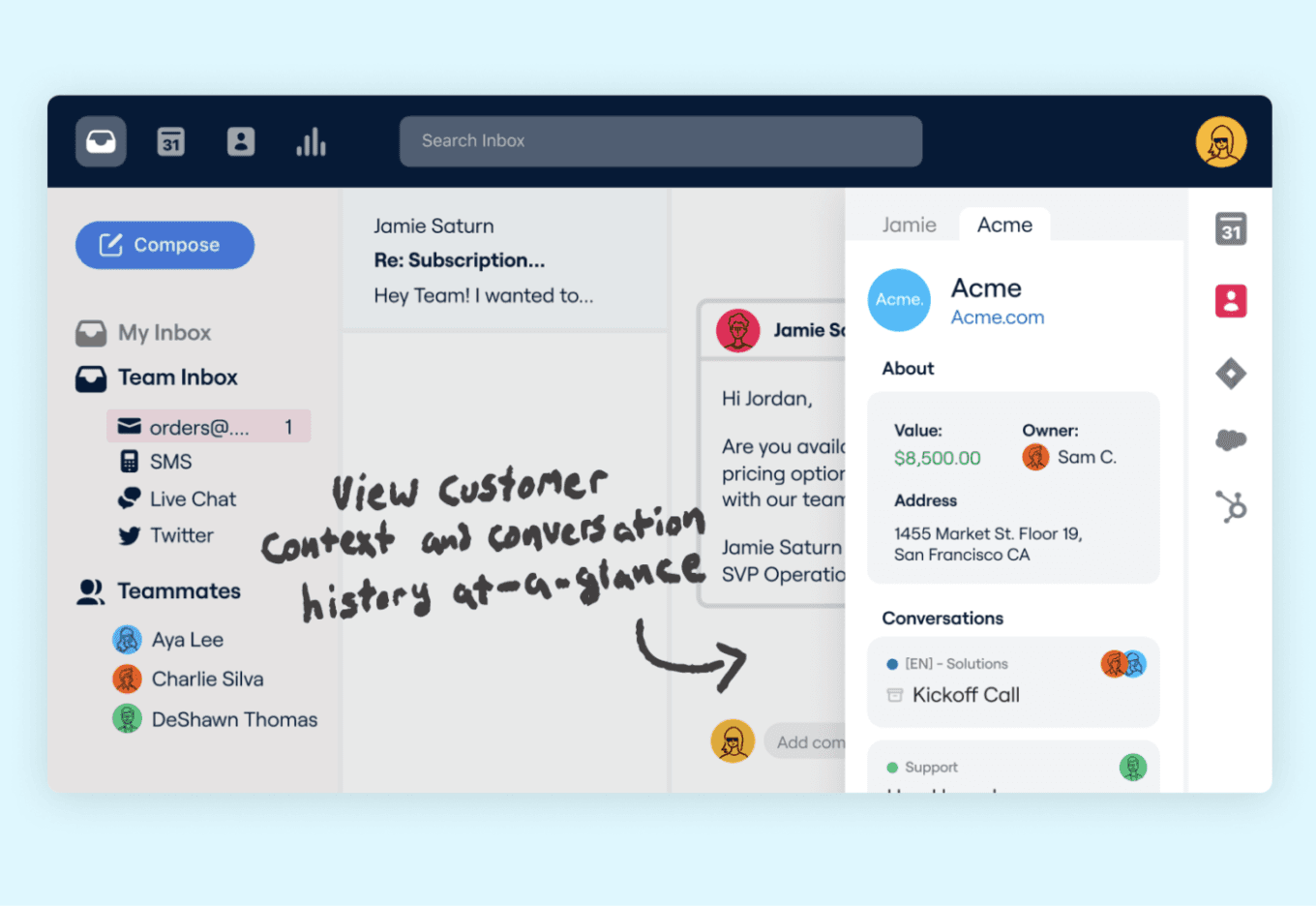 Building powerful automations that scale with your business
Many Front customers rely on rules to work smarter, not harder. But being able to maintain and scale these automations is equally important as building them. So we released Smart Rules: flexible formulas that extract data from messages and create more powerful rules. For some, a single Smart Rule replaced hundreds of regular rules—the efficient workflows customers build continue to impress us!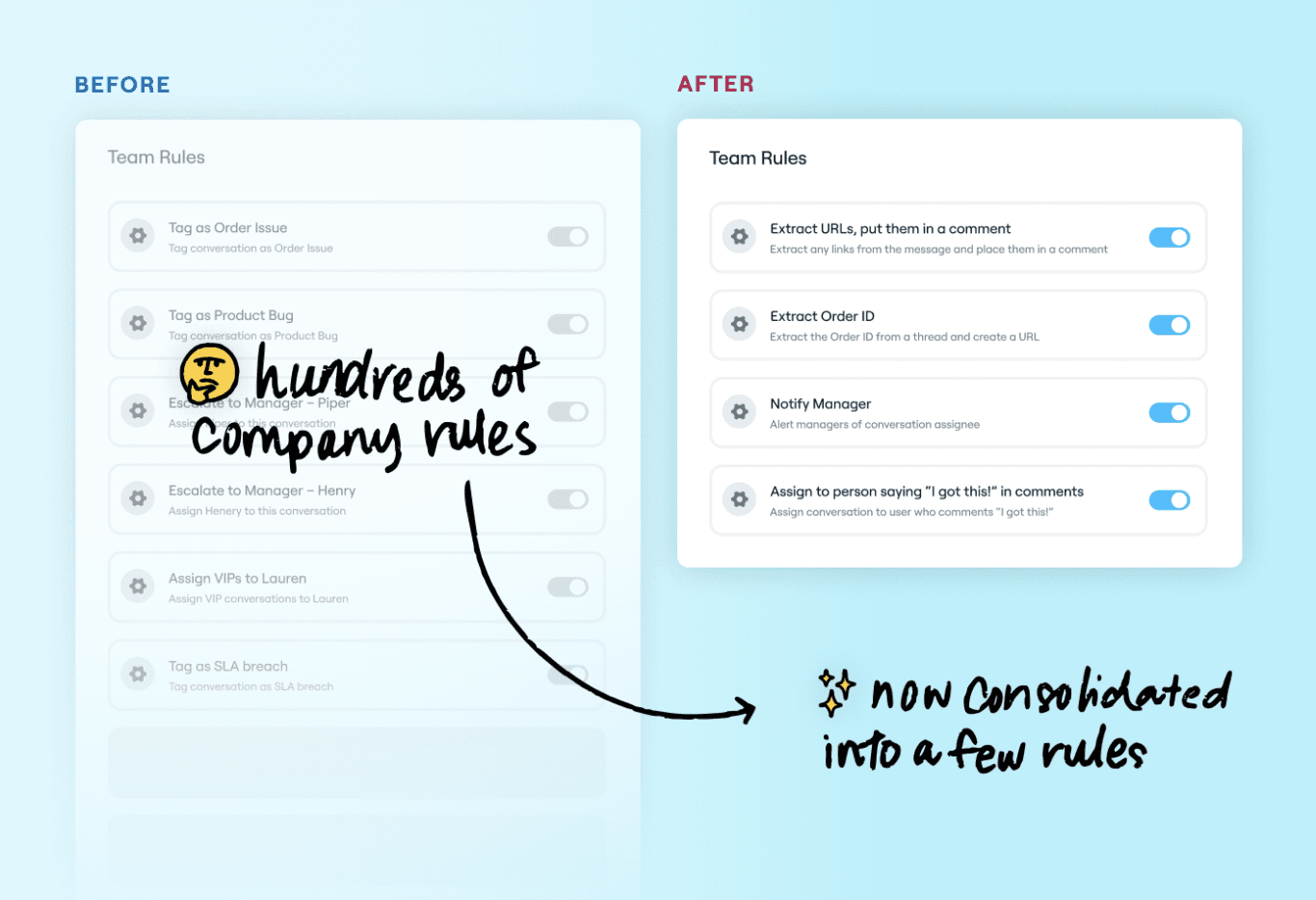 Wowing your customers on-the-go
Working from anywhere is part of the new normal, so we prioritized empowering teams to be able to collaborate as seamlessly from their phone as they can from their desktop. We completely reimagined our Android and iOS apps. The color palette in the apps even changes for a friendly reminder when it's time to wind down at the end of your workday.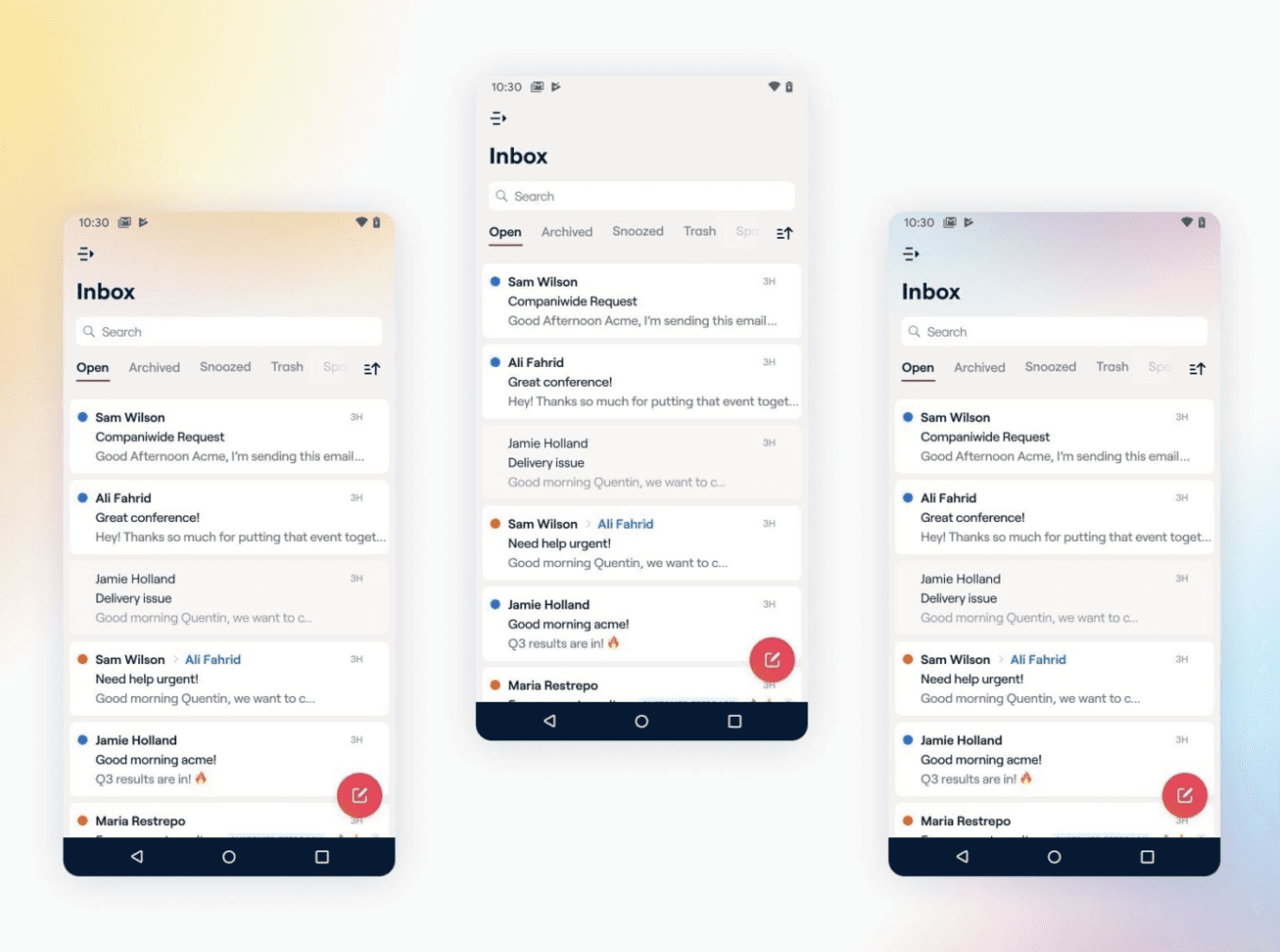 Unlocking deeper insights into customer communication
We know that having insightful metrics in customer communication can help Front users learn what's working—so they can deliver better experiences to every customer. We refreshed Analytics, allowing teams to focus on what's most important to them. Now customers can drill down into the data more deeply and customize reports—so spotting trends and identifying opportunities to improve are simpler than ever before. 
Building a flexible future of work
The past year of working through unprecedented global events showed us that flexibility is more important than ever for the future of work. That's why we launched a new employer program called Flexible Fridays. This is a dedicated day each week where  Fronteers are uninterrupted by meetings, notifications, or the obligation to answer emails. We can use that time on more focused work or do something else entirely, like run errands, take a walk, or play with their kids. The results speak for themselves: after six months, 89% of employees said they work happier because of Flexible Friday.
In 2021, we also announced a new plan for the future of work, including four working styles that we'll move to when it's safe to go back to the office: 
In-Office: Monday through Thursday in the office

Hybrid: Tuesdays and Thursdays in the office (most employees land here)

Frequent Flyer: In the office once a month

Remote: Full-time remote workers

While we haven't fully re-opened offices yet, our hope with this plan is to create transparency and clarity for the whole team so they can clearly see what their own future of work will look like.
Growing our team mindfully
In 2021, we grew to 288 teammates, expanded to Chicago and Dublin, Ireland, and welcomed remote Fronteers around the globe.
We are continuing to be deliberate about building a more diverse and inclusive place to work. We implemented the Rooney rule for all management and leadership positions. We increased the hiring of Black and Latinx Fronteers. And our team now includes more than 50% women in executive and management positions.
We created more employee resource groups to consciously amplify voices from our team and beyond—helping us reflect on Juneteenth, understand Indigenous land management practices, and share stories about coming out at work, to name a few examples. While our work is far from done, we're proud of the progress we made this year to build a diverse and inclusive team.
Unpacking what "work happier" truly means
At Front, our vision is to help teams around the globe work happier. So this year we took some time to explore what that means for our team and customers. 
We built a whimsical world called the Oneness—a place, a feeling, and a state of being—as a peek into what using Front truly feels like. Yes, it's like floating amongst the clouds!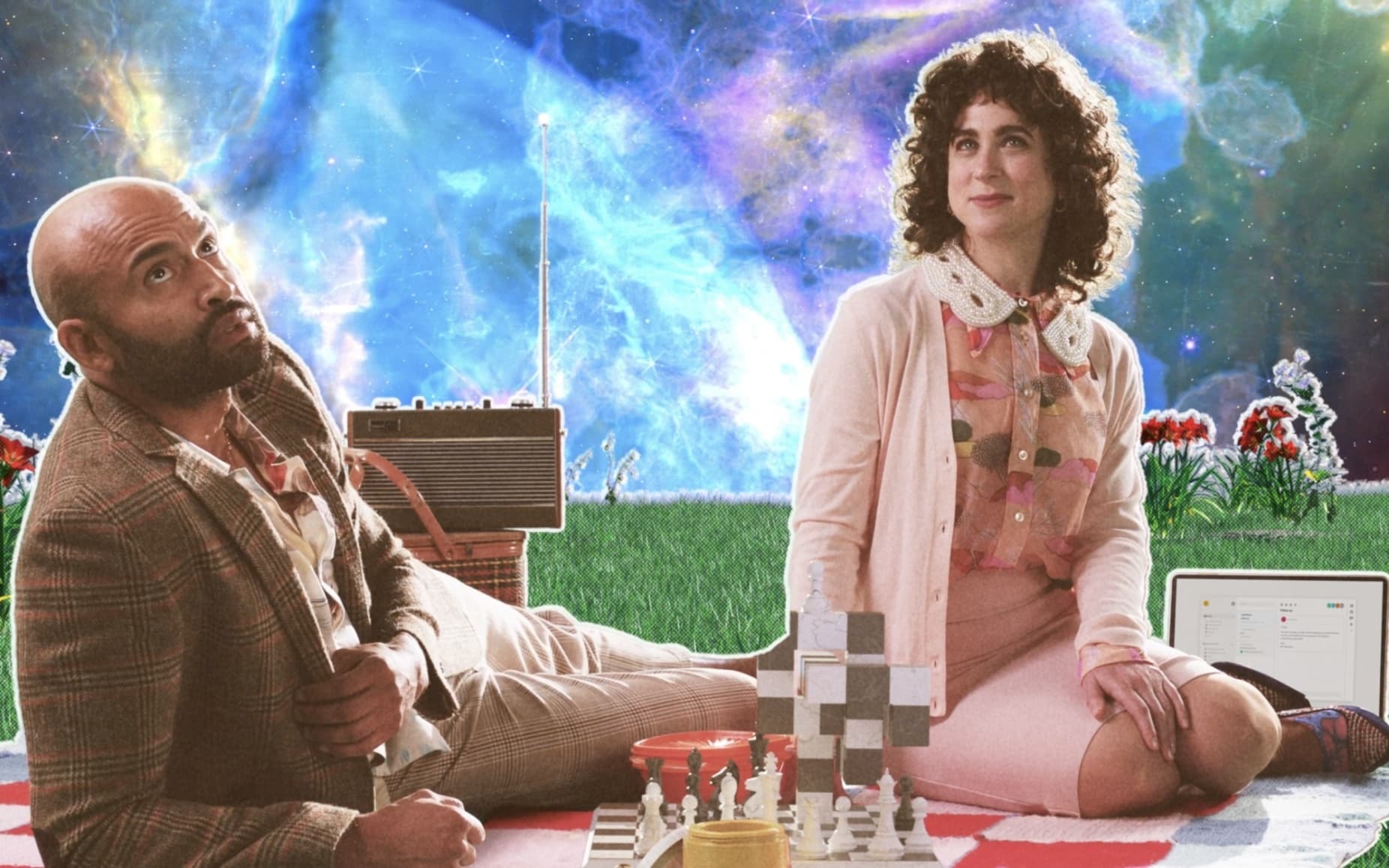 We explored what makes the best teams stand out from the rest—and discovered that for most, it's some combination of gratitude, authenticity, and a sprinkling of emojis. 😉
And our customers? This year we grew to serve more than 7,000 organizations in more than 98 countries—including major brands like Shopify, Airbnb, Dropbox, and more. They continued to push the limits of what working happier truly means. For one example, Covidliste helped millions across France get vaccinated. And in our first-ever Flow & Tell workflow competition, teams showed us how they're making an impact on the world around us. From creating bots to connect nurses with hospitals to automating shipping brokerage to powering apartment hunting on Facebook Messenger, the results blew our minds.
You don't have to take our word for it! Here it is straight from one of our customer's mouths: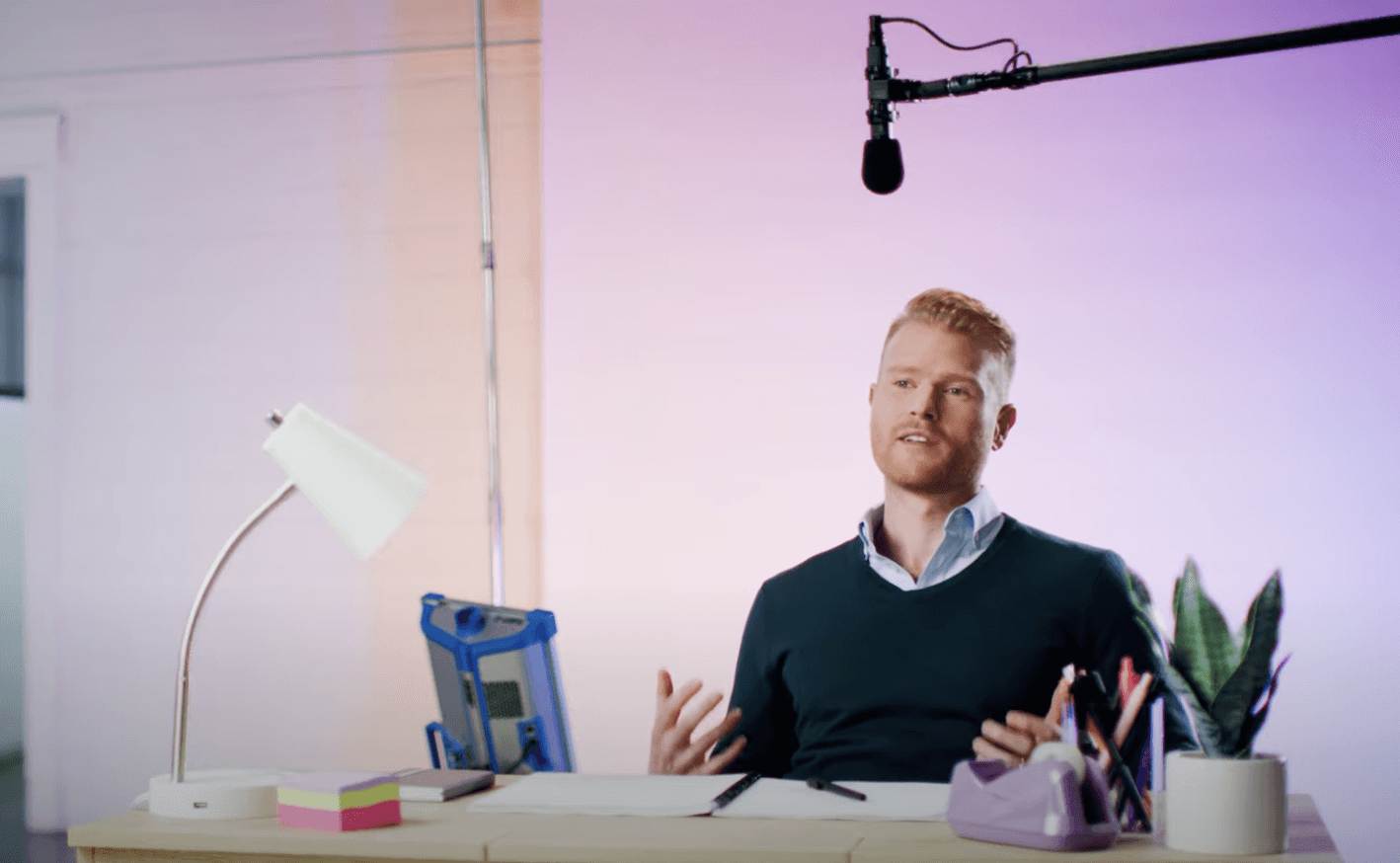 We all know 2021 wasn't always happy. From the ongoing pandemic to political unrest, natural disasters to discrimination, it was a hard year in many ways. We explored what it's like to work when you can't work happier on our podcast—complete with raw perspectives from Fronteers, our leadership team, and mental health experts.
Let's do this, 2022 
The year ahead involves even more growth, and we're up to the challenge. Interested in joining us? Check out our open roles across engineering, marketing, sales, and beyond. If you want to stay updated on our product and team, check out our product roadmap and follow us on Twitter. We're ready for you, 2022!
Written by Emily Hackeling
Originally Published: 7 January 2022